The Four Seasons' Chef Francesco Mannelli celebrates autumn with his new seasonal menu at Mode Kitchen & Bar Sydney.
It was extremely embarrassing on accepting an invitation to try the new autumn menu crafted by Chef Francesco Mannelli to admit it had been a long time since I had visited The Four Seasons Hotel in Sydney. Nor had I eaten at Mode Kitchen & Bar nor supped away at one of their modern cocktails.
Mode Kitchen & Bar is relatively new to the Four Seasons. It replaced Mark Best's Pei Modern. But it hasn't just been a case of out with the old and in with the new. The Four Seasons main dining offering had undergone a major transformation.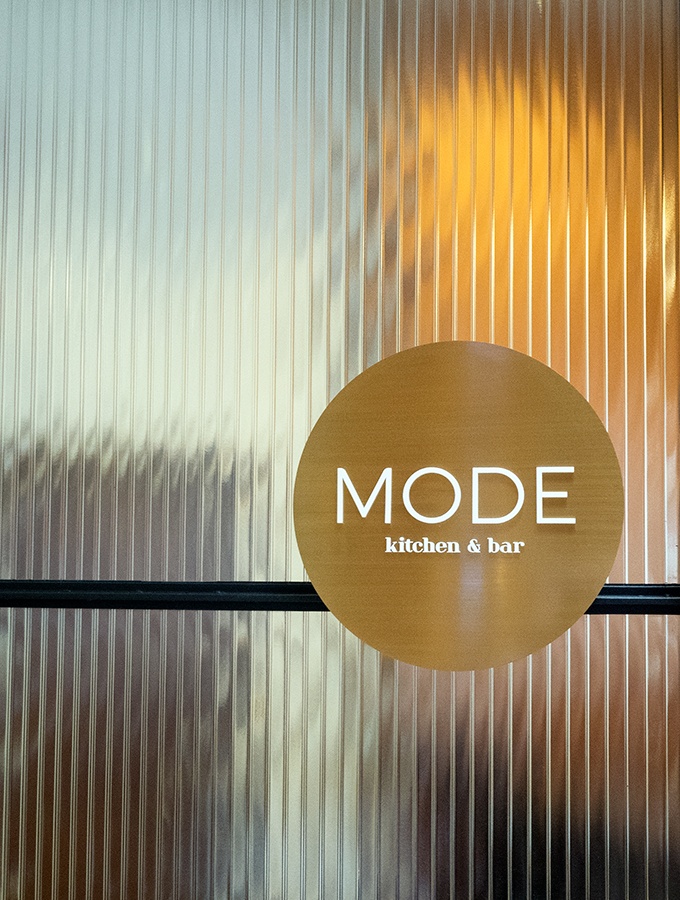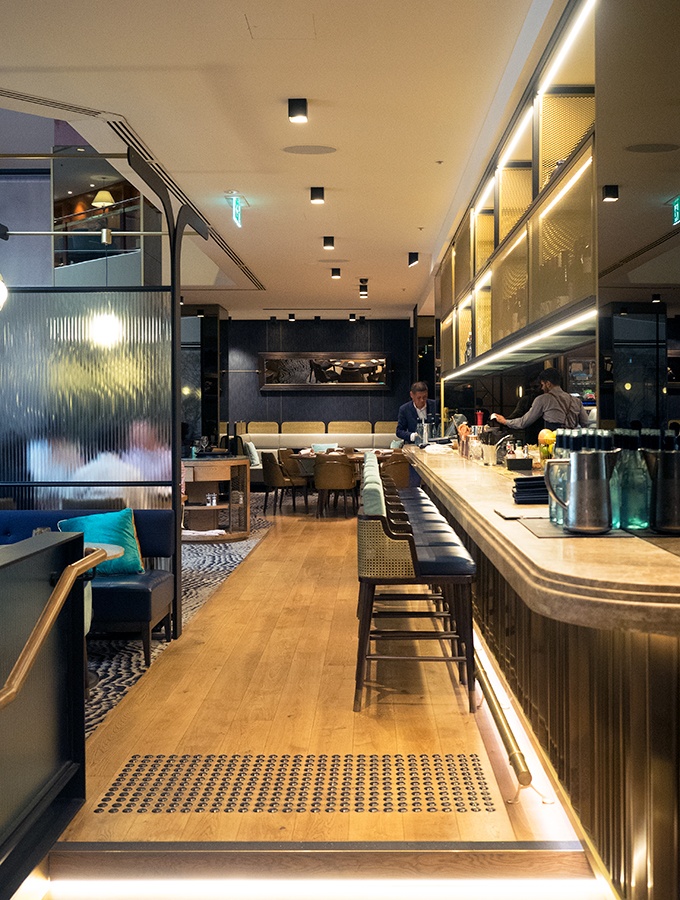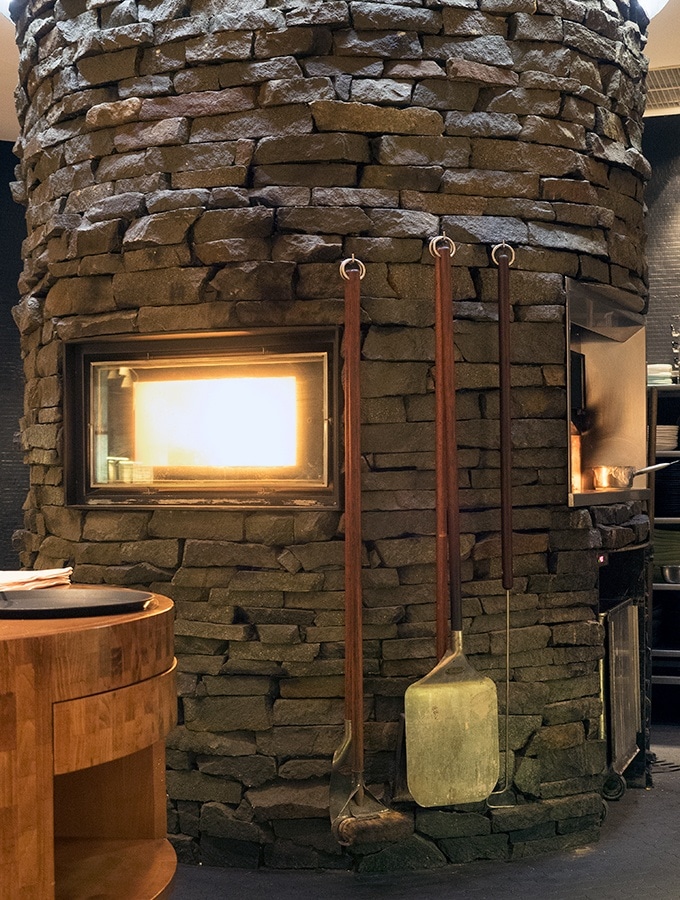 Lucchetti Krelle interiors have worked wonders with the vast area. The restaurant and bar space has been designed like a jewellery box. Instead of one large open plan, you will find compartmental areas. This gives the diner or bar goer a more intimate experience.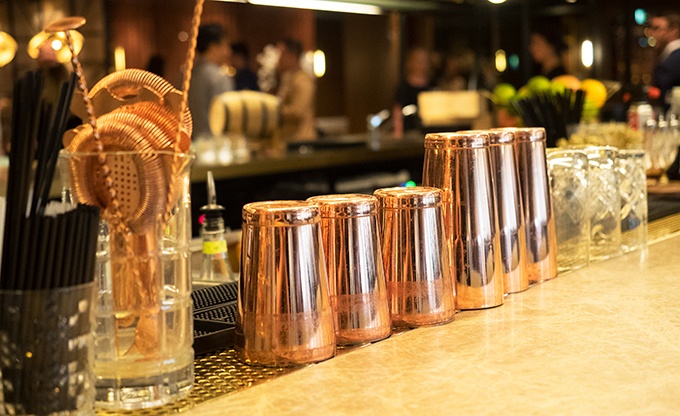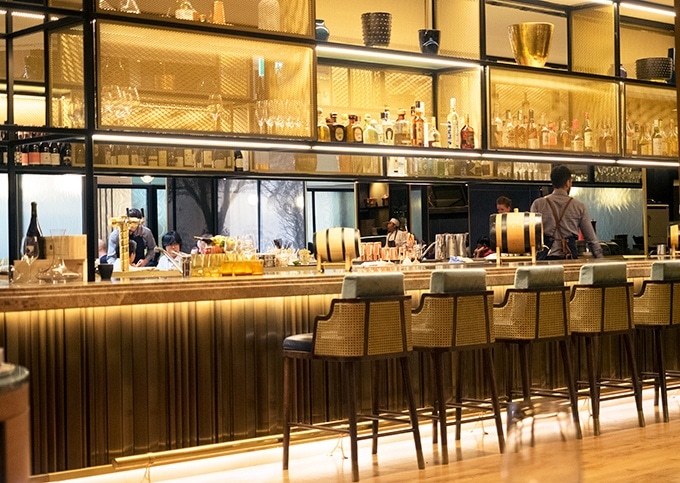 There is the subdued glam of the 1920s with rounded edges, frosted glass, accents of gold and velvet feel bar stools. This is all given a homely feel with an open kitchen and wood fired oven.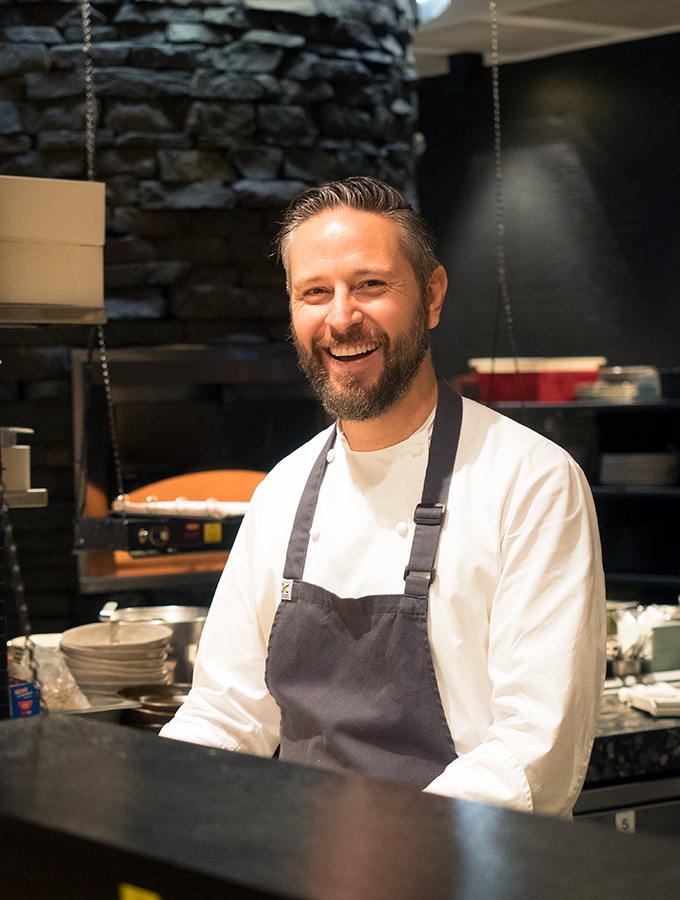 Chef Francesco Mannelli is an Italian born Sydney chef. Francesco grew up in the hills of Florence and decided at an early age that he wanted to be a chef. Since moving to Sydney a decade ago he has worked in hatted restaurants such as Balla, Est and Bistrode CBD.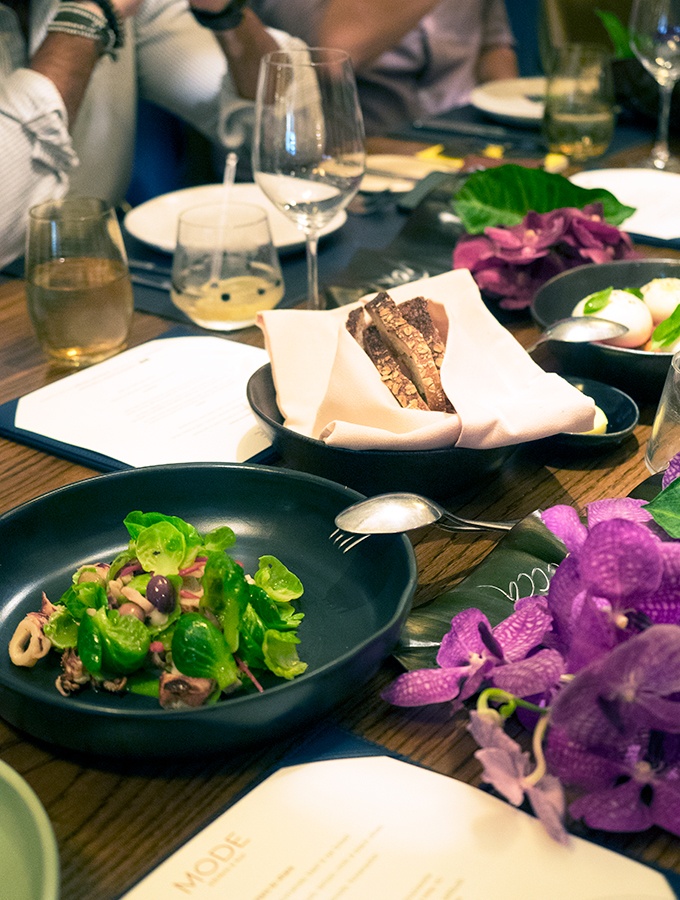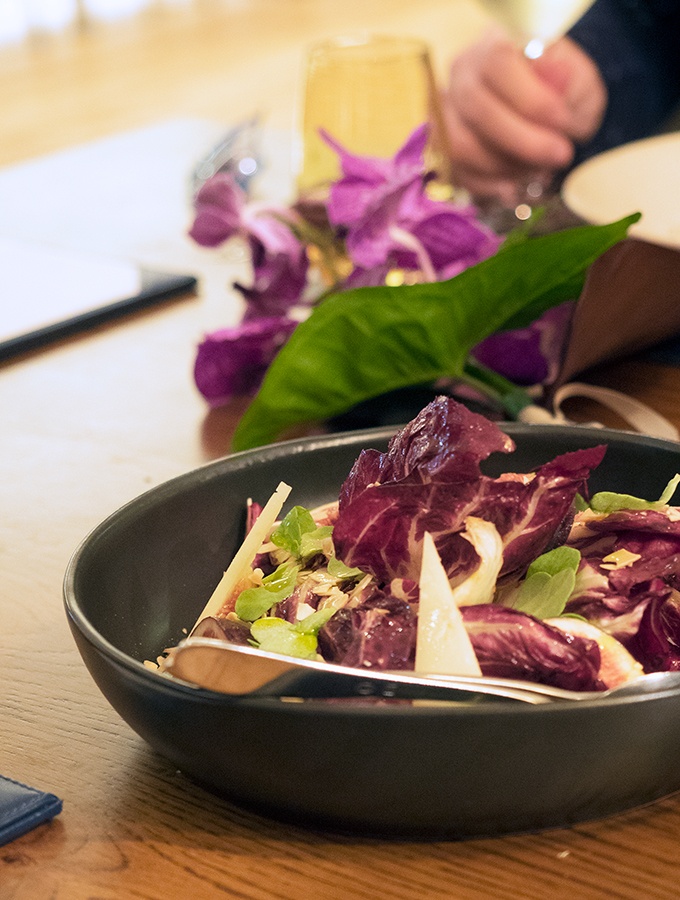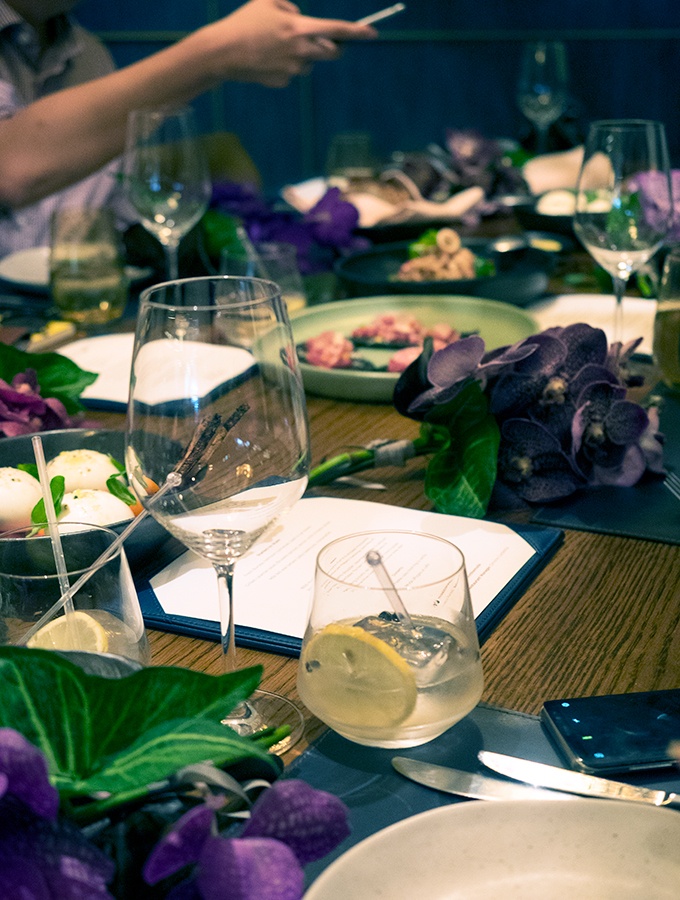 The menu we were served was a glimpse at the seasonal menu that is now on offer at Mode Kitchen & Bar. Francesco embraces our local and seasonal produce, serving it up with obvious touches of his Italian heritage.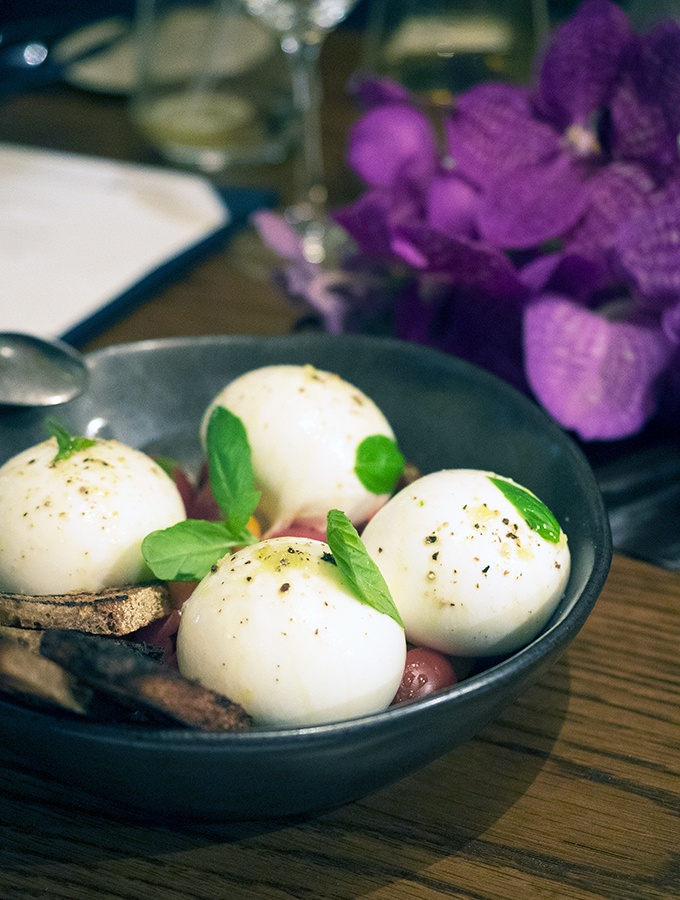 fresh burrata, heirloom tomatoes, basil & rye bread
Burrata with tomatoes that are in season and basil, is one of my favourite things to eat. This is happiness of a plate for me, and it was great to see it start off the menu they were showcasing.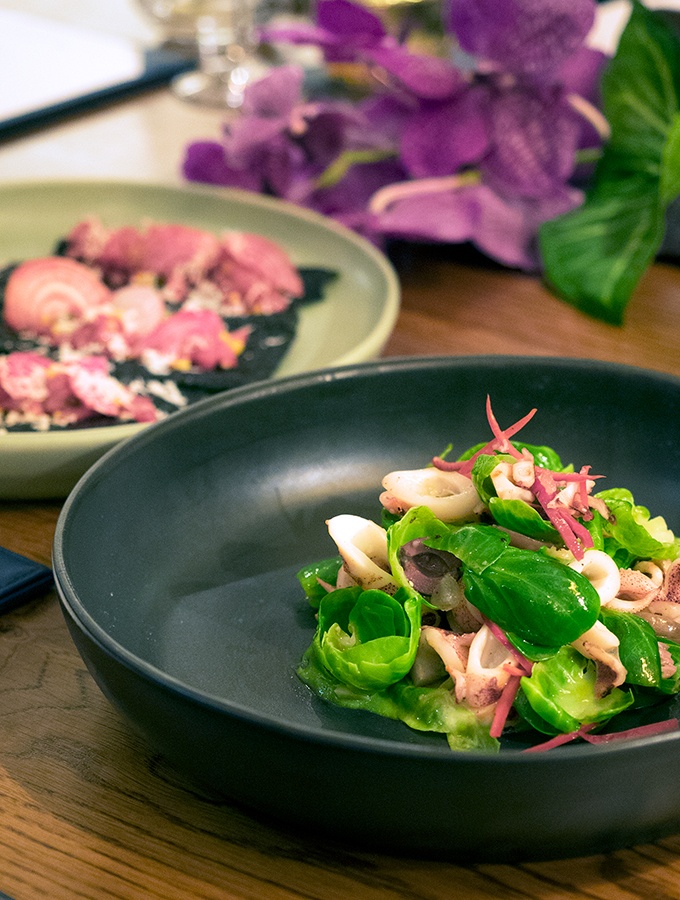 grilled calamari salad, brussels sprouts, lemon, chilli & black olives
The calamari grilled to just cooked to keep it tender served with very on trend brussels sprout leaves. The lemon and chili added a lovely zing and elevation to the dish, while the black olives gave the brussels sprout leaves a run for their money. Who would have thought they would go so well together.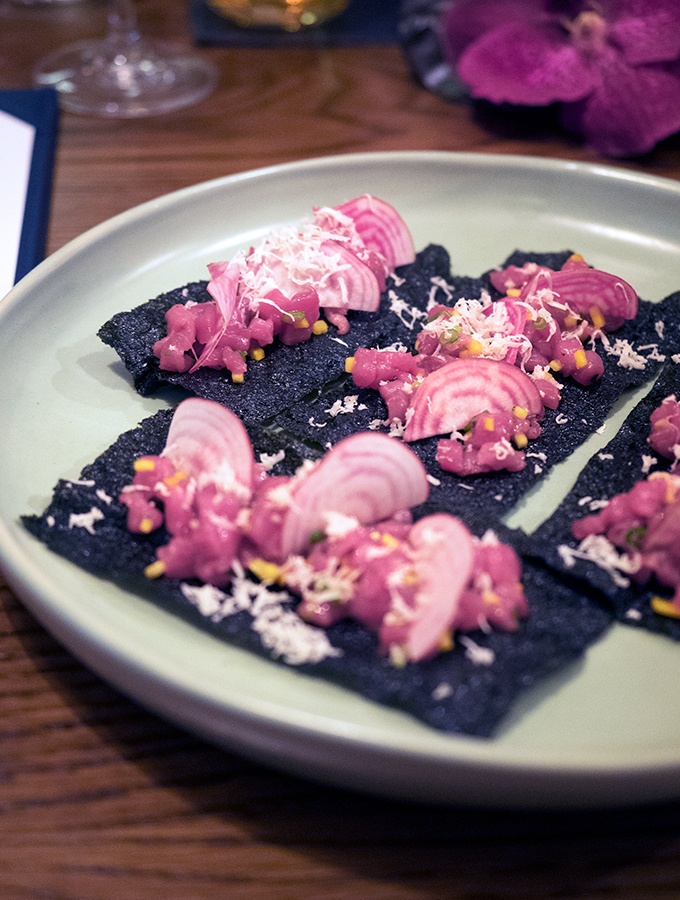 milk fed veal tartare, baby beetroots, horseradish
Tender and milk veal tartare is served on top of a crunchy nori cracker. Looking so pretty with the rosy slithers of baby beetroots and given some kick with horseradish and parmesan.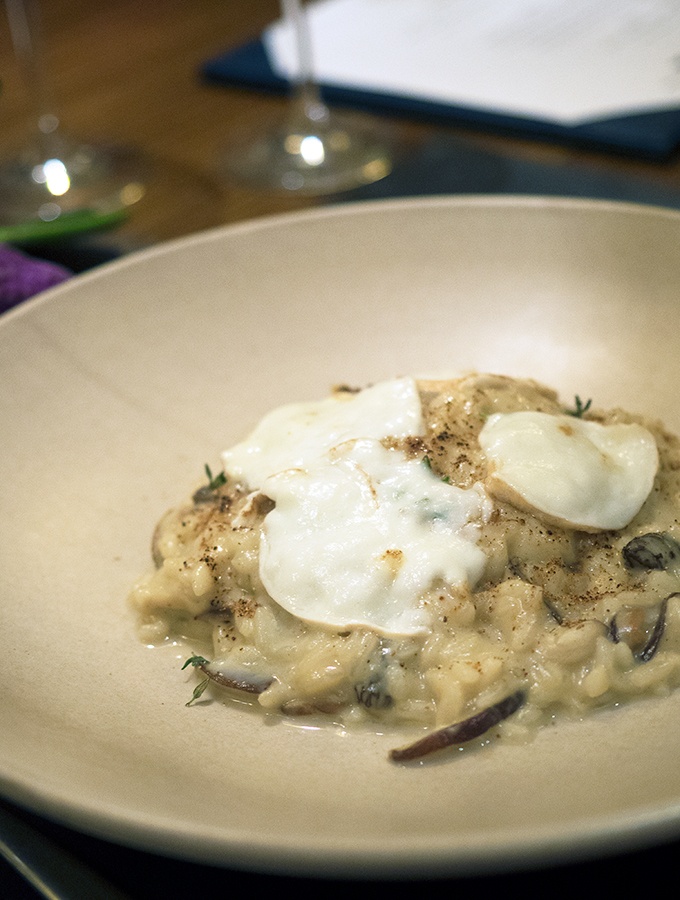 wild mushroom risotto, thyme & smoked mozzarella
A risotto made well is a magical dish. It is hearty and warming but yet delicate, if done right of course. Slithers of wild mushrooms thread their way between the grains of rice in this silky risotto. Slices smoked mozzarella melted ever so slightly on top.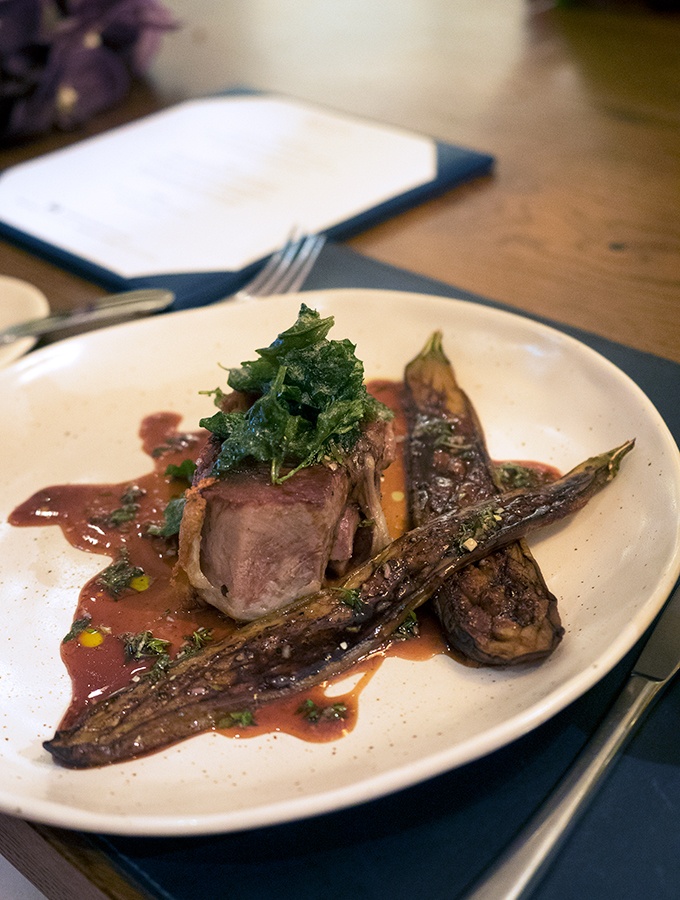 slow cooked lamb shoulder, Japanese eggplant & saltbush
As I am not a lamb fan I didn't try this dish. But my lamb lovers surrounding me on the table sang its high praises.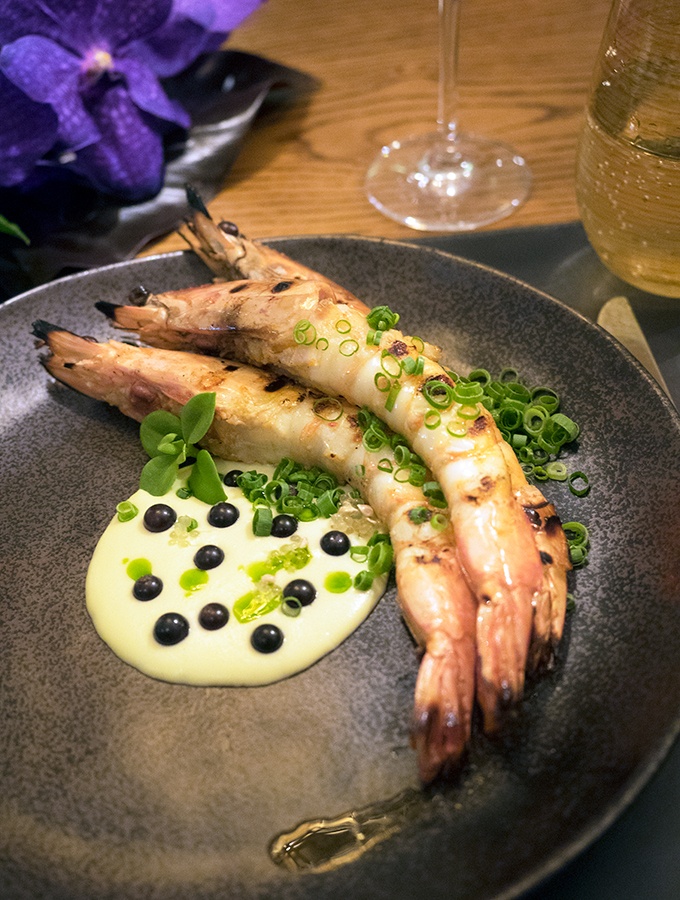 yamba king prawns, ajo blanco, finger lime and grape
Tender grilled Yamba king prawns are let shine on the plate. When you have such great local produce killing it with too many elements would be a crime. Instead, the prawns are left to shine with a mild garlic ajo blanco, tangy bursts of Australian finger lime and the added sweetness of black grapes.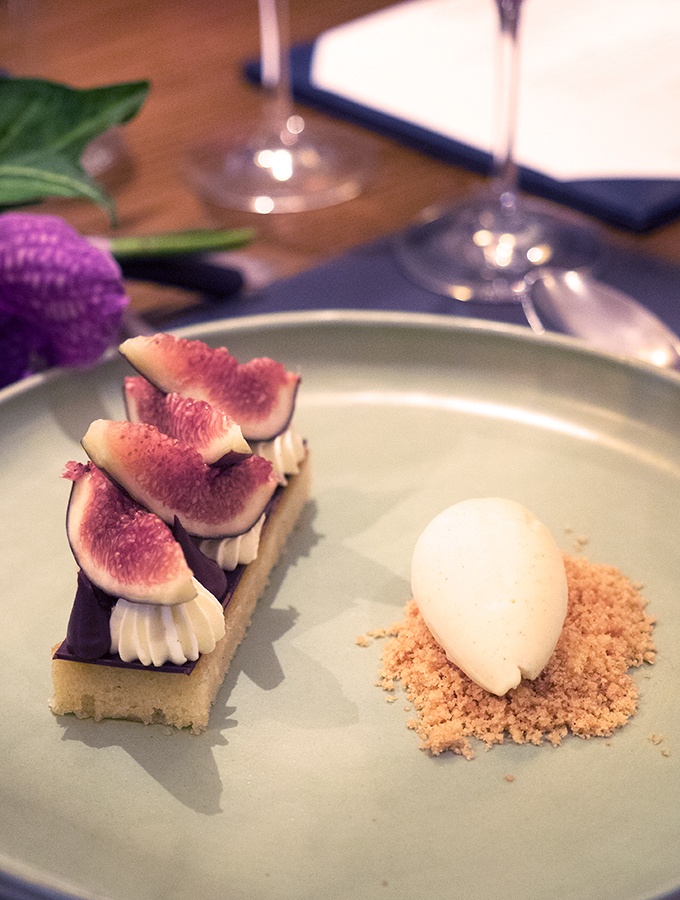 ricotta cheesecake, fresh figs & vanilla
Sadly a dish I didn't get to try, but I have been told it was light and delicious. It sure did look pretty.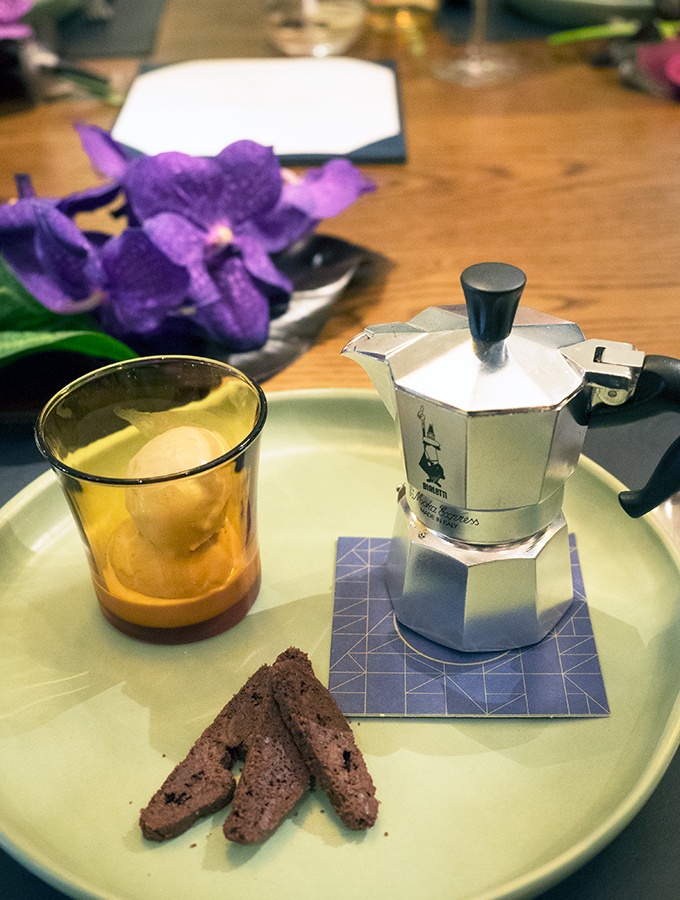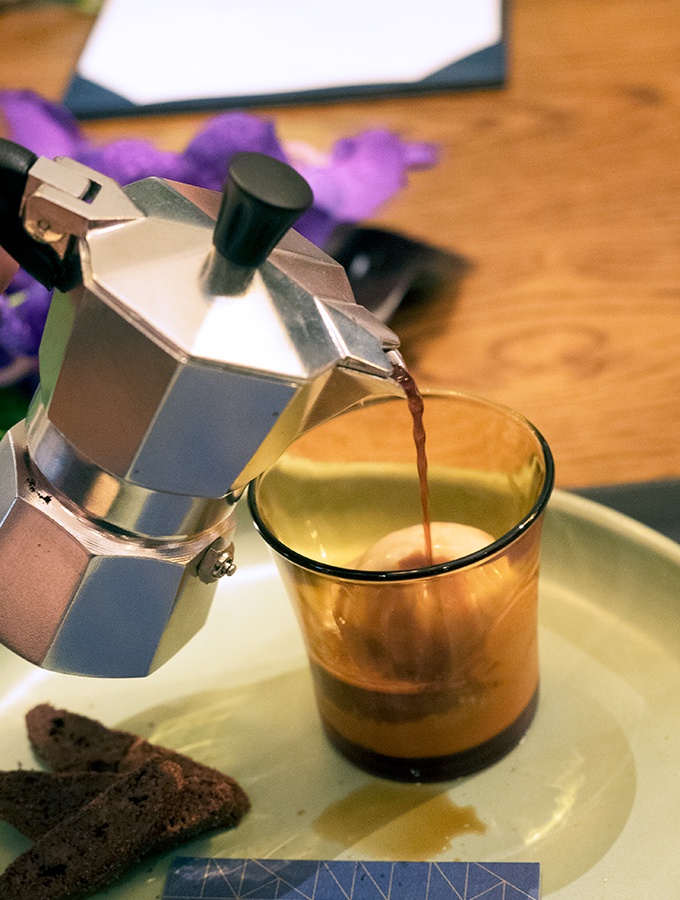 mode affogato al caffe
I do like an affogato to finish my meal. It's dessert and coffee all in one. In this case the ice cream was hazelnut and served with chocolate biscotti. I was a very happy girl.
Being Chef Francesco's Autumn menu it will only be around for a few months, so now is the time to book a table. My favourite dishes are definitely the burrata and those amazing Yamba prawns.
I will definitely be back to try out the very swish looking bar and taste what is on offer from that impressive wood fire oven.
Sara xxx
Mode Kitchen & Bar
Four Seasons Hotel Sydney, 199 George Street, Sydney
Tel +61 2 9250 3160
More Chef Dinners & Recipes
Chorizo Stuffed Chicken - Miguel Maestre
Curry Beef Cheeks - Adam Liaw
Taste of Sri Lanka - Peter Kuruvita