Pashka is a traditional Russian Easter recipe. Dense and rich, made with cottage cheese, eggs, cream, and butter. A sweet and delicious non chocolate Easter treat.
My grandmother made Pashka religiously each Easter. I adore it. The tanginess of the farmers' cheese, with citrus, the richness of the butter and eggs added. What completes this is the toasted flaked almonds with gives the dessert a nutty accent.
Traditional Latvian dishes were/are a major part of celebratory occasions like Easter and Christmas with my family. Most of you may have heard of Pashka and immediately think of it as a Russian dish. It is, but it is also a traditional Easter Latvian dish.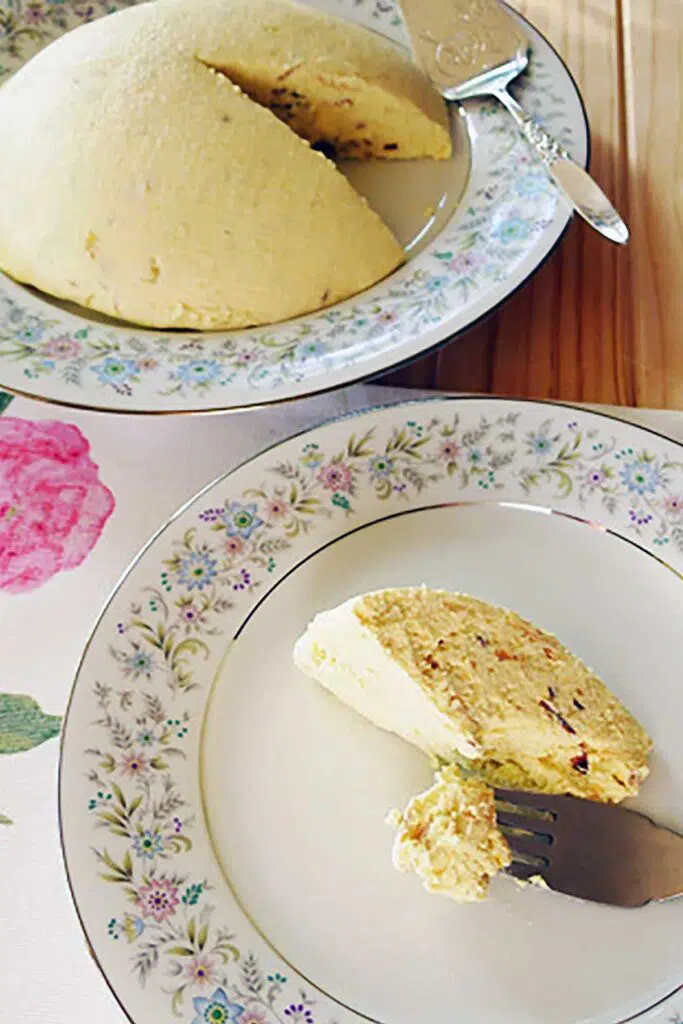 Due to the geographical location of Latvia, the cuisine is very influenced by Russia, or is it the other way round? We will also avoid the elephant in the room that Russia forcefully occupied Latvia for way too many years.
Pashka goes by many names. You may also see this dish referred to as Paskha, Pascha, Pasha, and Paska. Which one is correct? The one you use.
Some Pashka recipes have candied peel and cedro mixed through. I am not a fan of mixed peel at all and it is unceremoniously discarded from my recipe.
Instead, I am a little more generous with the lemon and orange zest. I have even seen glace cherries added to some recipes. Sorry as far as I am concerned that is sacrilegious.
Pashka is a rich dessert with a delicate balance of flavours. You don't want to make it too tangy with too much citrus zest. You can't be heavy handed with the almonds or you add too much crunch to the creamy smooth texture.
The Pashka Mould
Traditionally the mix is placed in a Pashka mould to set. It is a pyramid shape with the letters XB on the side. The XB stands for "Christ has risen"
Sadly I don't have one of those, but it's on the list. An alternative is to use a terracotta pot, it works well.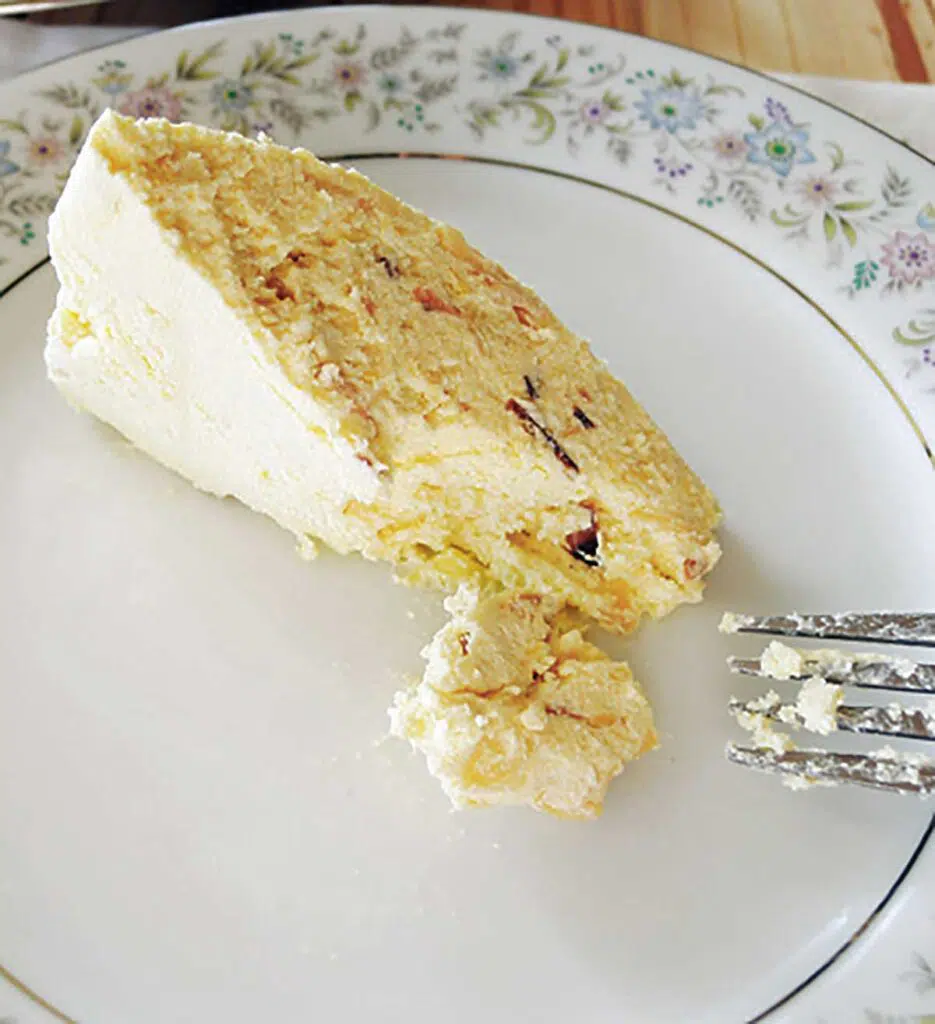 I don't bother with that either. I do what my grandmother did, and from what I read a lot of Russian/Latvian mothers and grandmothers do. I use a mesh strainer lined with muslin, works a treat.
I made half of the recipe this year. As much as I love Pashka, we find it hard with just the three of us, to get through it all with all the other additional Easter treats around. This is why my Pashka is a little 'flatter' than it should be in look.
Sara xxx
More Delicious Easter Recipes
Hot Cross Bun Icecream - too perfect for words
Easter Chocolate Mud Cakes - with pretty flower icing
Three Easter Cocktails - will get your bunny hopping
Torta Pasqualina - Italian Easter Pie

Pin Me To Save The Recipe!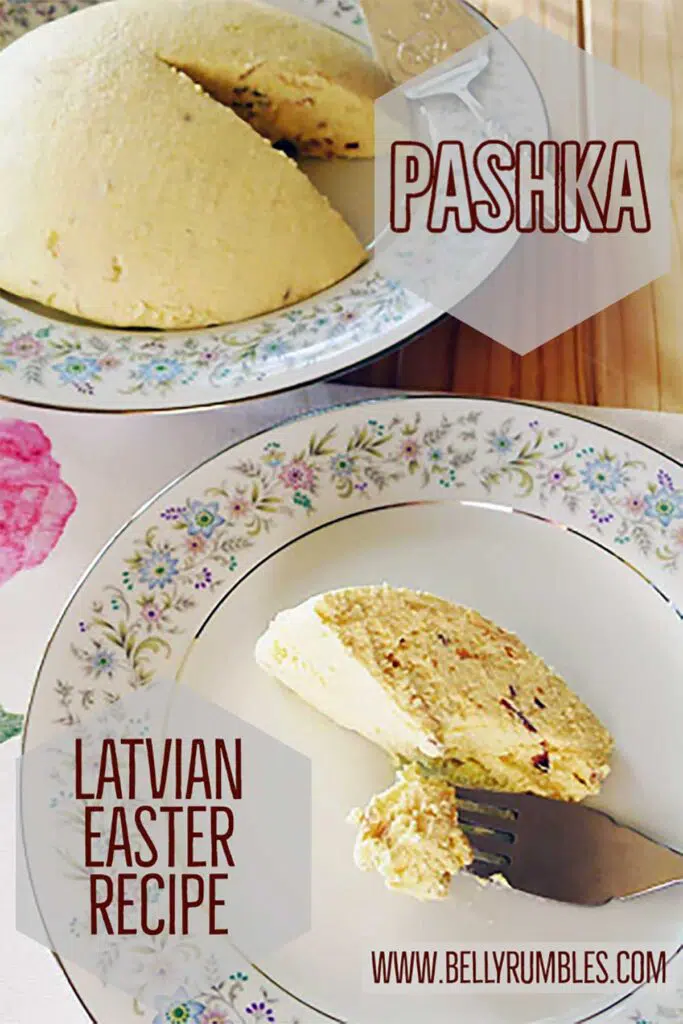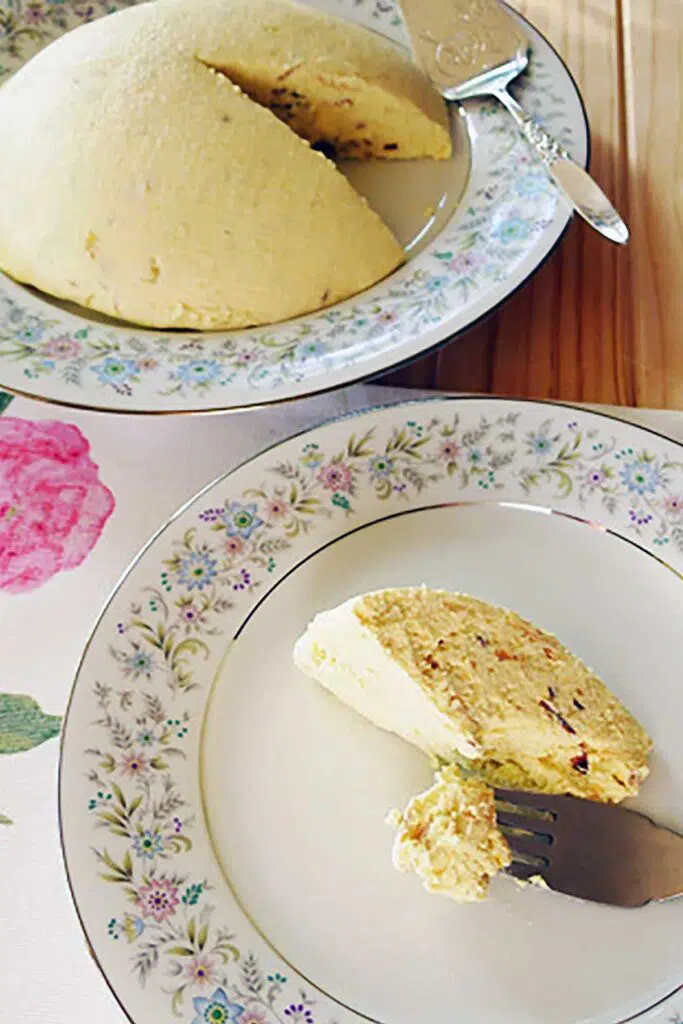 Printable Recipe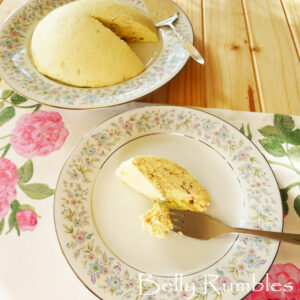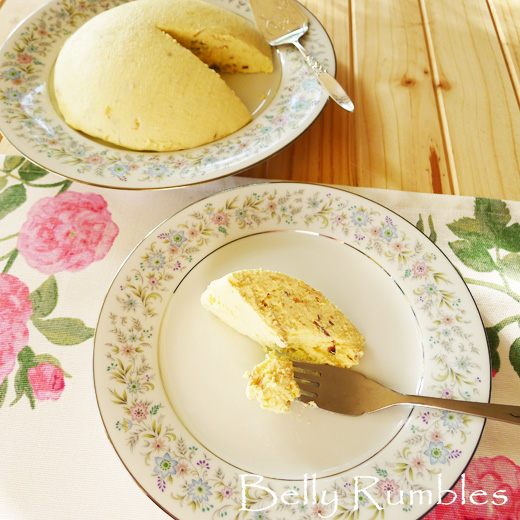 Pashka
NOTE: THIS RECIPE NEEDS TO BE STARTED 3 DAYS BEFORE YOU SERVE IT. Traditional Latvian Easter recipe for Pashka. Pashka is a rich creamy dessert made with farmers cheese, citrus zests and almonds.
Ingredients
750

grams

farmers cheese

a dense cottage style cheese

120

grams

butter

125

ml

(½ cup) cream

3

egg yolks

150

grams

caster sugar

1

teaspoon

vanilla extract

1

teaspoon

lemon zest

1

teaspoon

orange zest

20

grams

(¼ cup) almond flakes toasted
Instructions
The day before, place two 50cm square pieces of muslin on top of each other. Place your farmers cheese on top in the middle. Gather edges of muslin together until the cheese is a tight ball within. Tie muslin and place in a colander. Place colander over a bowl, place in fridge and leave overnight. This will let any liquid escape.

Heat cream in a saucepan over medium heat until hot, not boiling. Remove from heat. Whisk egg yolks, sugar and vanilla extract in a medium bowl until well combined. Pour in hot cream slowly, whisking continuously. Pour mixture back into saucepan and stir over low heat until thick, around 5 minutes. Remove custard mixture from heat and stir until cool.

Beat farmers cheese and butter until well combined and smooth. On a slow speed continue to beat and add the custard mixture, zest and almonds.

Line Pashka mould, terracotta pot or mesh strainer with two layers of muslin cloth. Spoon mixture into selected container and smooth down until flat. Cover top of Pashka with muslin edges. Place plate on top and weigh down with a large heavy can. Leave in fridge for 48 hours.

When ready, remove from muslin and place on serving dish. Serve wedges by themselves or accompanied with fresh berries or almond bread.
Measurement Notes
All measurements are Australian metric standard. All measures are level, and cups are lightly packed unless specified. 1 teaspoon = 5ml / 1 tablespoon = 20mls / 1 cup = 250ml /4 teaspoons = 1 tablespoon.
NUTRITIONAL INFORMATION
The recipe's nutritional information is an approximation based on an online calculator. It is meant solely for reference purposes. If you're looking for precise details, be sure to double-check with your own research.
Calories:
266
kcal
Carbohydrates:
13
g
Protein:
9
g
Fat:
19
g
Saturated Fat:
11
g
Cholesterol:
104
mg
Sodium:
327
mg
Potassium:
28
mg
Sugar:
12
g
Vitamin A:
460
IU
Vitamin C:
0.4
mg
Calcium:
21
mg
Iron:
0.2
mg
Did You Make This Recipe?
I do a happy dance when people share how they went. Tag me on Instagram or Twitter @bellyrumbles & #bellyrumbles