A visit to Cup Noodles Museum in Yokohama is a must for all noodle lovers. Learn everything you need to know about the history of instant ramen noodles and even create your own version of the iconic Cup Noodles at the factory.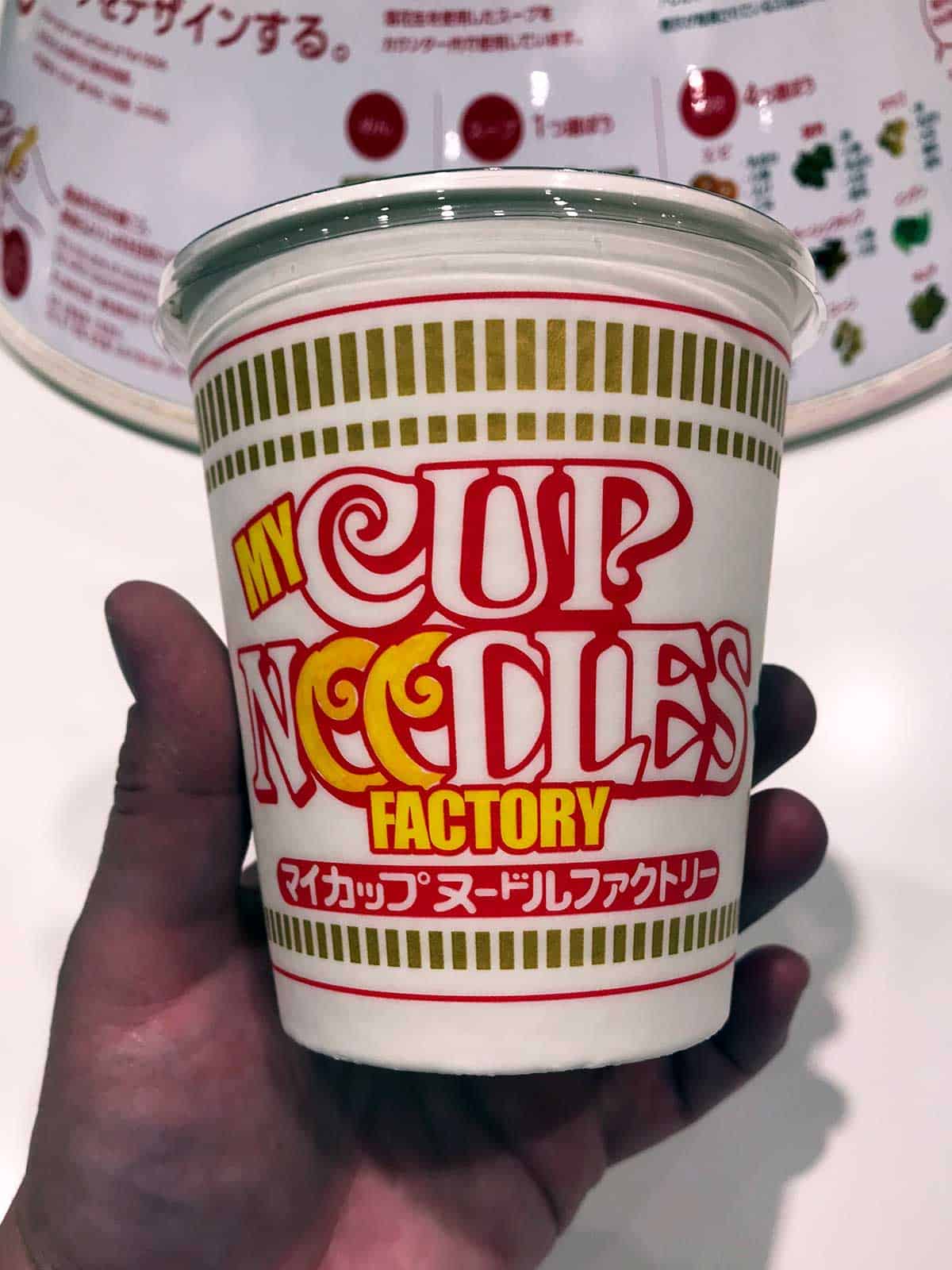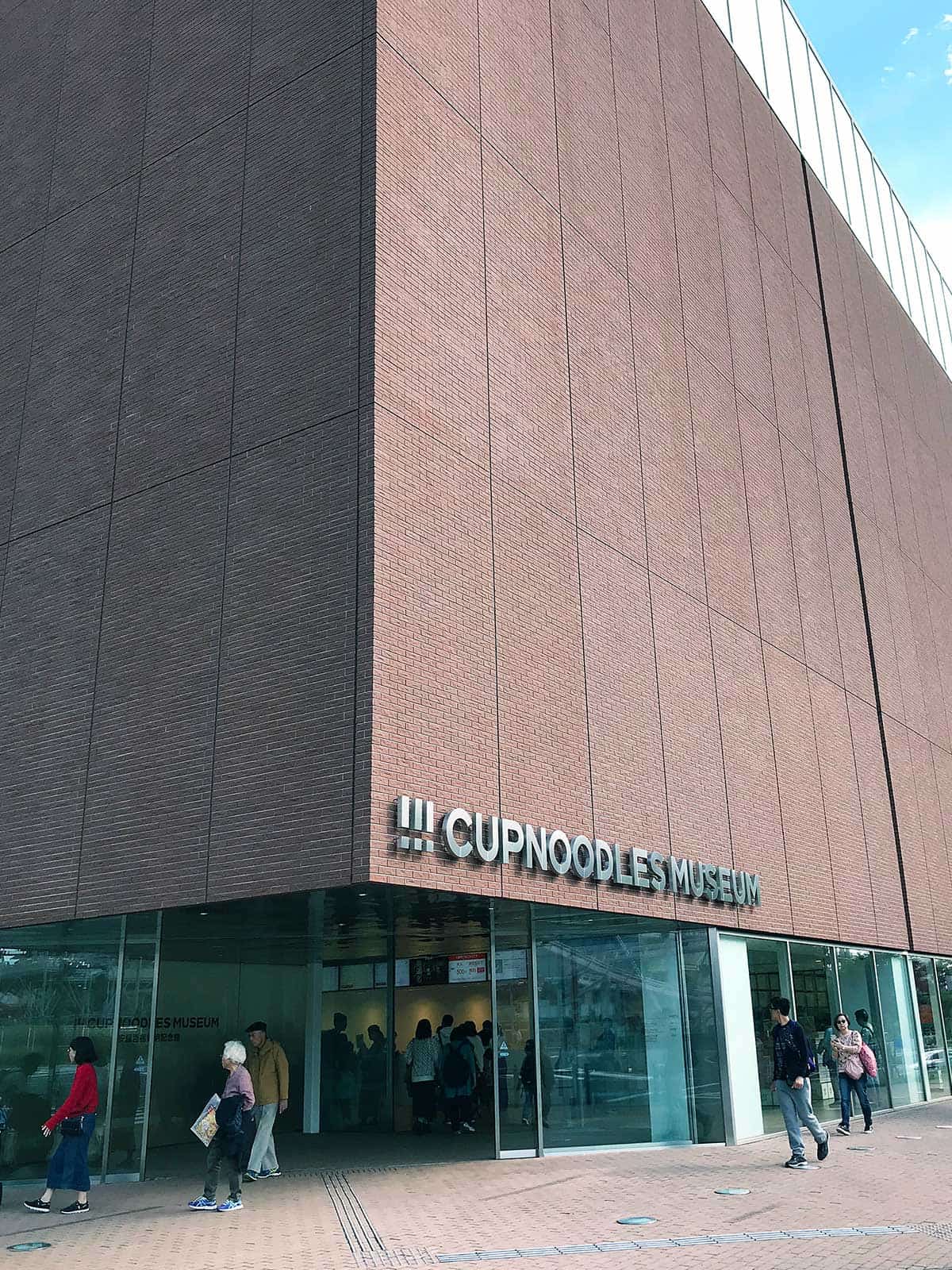 You could say that my visit to the Cup Noodles Museum was similar to the chicken or the egg question. What came first?
Did I visit Yokohama simply to wander in awe around a museum dedicated to this iconic instant ramen? Or did I add it to my agenda on a must visit trip to Yokohama?
The answer? That my friends I will keep you guessing. What I will share is that a visit to Yokohama is not complete without a little Cup Noodles adventure.
But let's just say like my stay in Tsumago and visit to Matsumoto Castle, I like to venture further than the popular tourist places. Can we say hidden sake bar anyone?
Sara xxx
What's in this post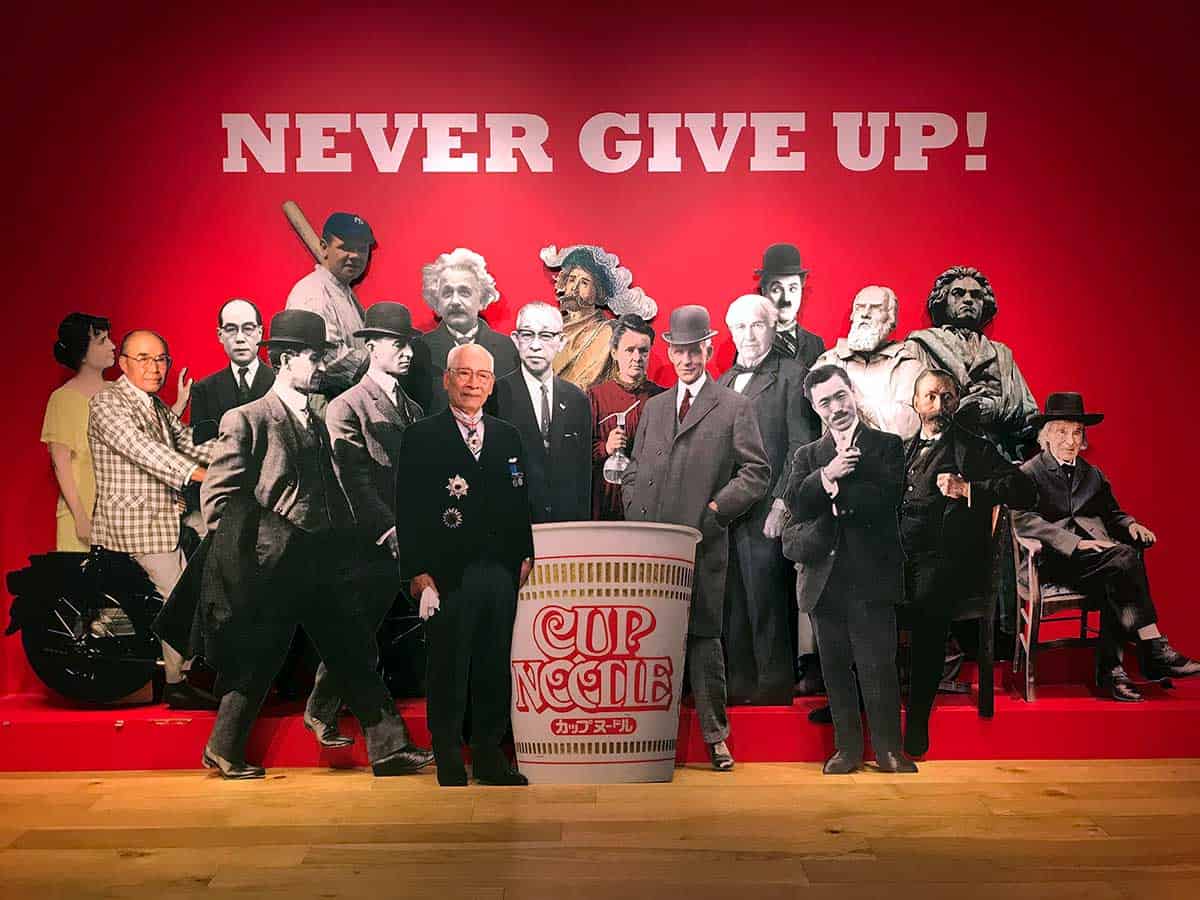 Who was Momofuku Ando?
The Cup Noodles Museum is also known as Ando Momofuku Hatsumei Kinenkan, but who was Monofuku Ando? I will admit before visiting I really hadn't a clue.
Now that I know, I feel a little disappointed in myself that I was previously clueless. Momofuku san was the father of instant noodles, aka Mr Noodle.
One of the unexpected highlights of my visit to the Cup Noodles Museum was learning about this man. The man who never gave up.
To cut a long story short, the invention of dried fried noodles didn't happen overnight. There were many failures along the way. It took many years to move from his humble kitchen to the instant ramen success that is sold worldwide today.
Ando Momofuku's mantra was "never give up". He was inspirational in his devotion to creating cheap tasty food for the working class.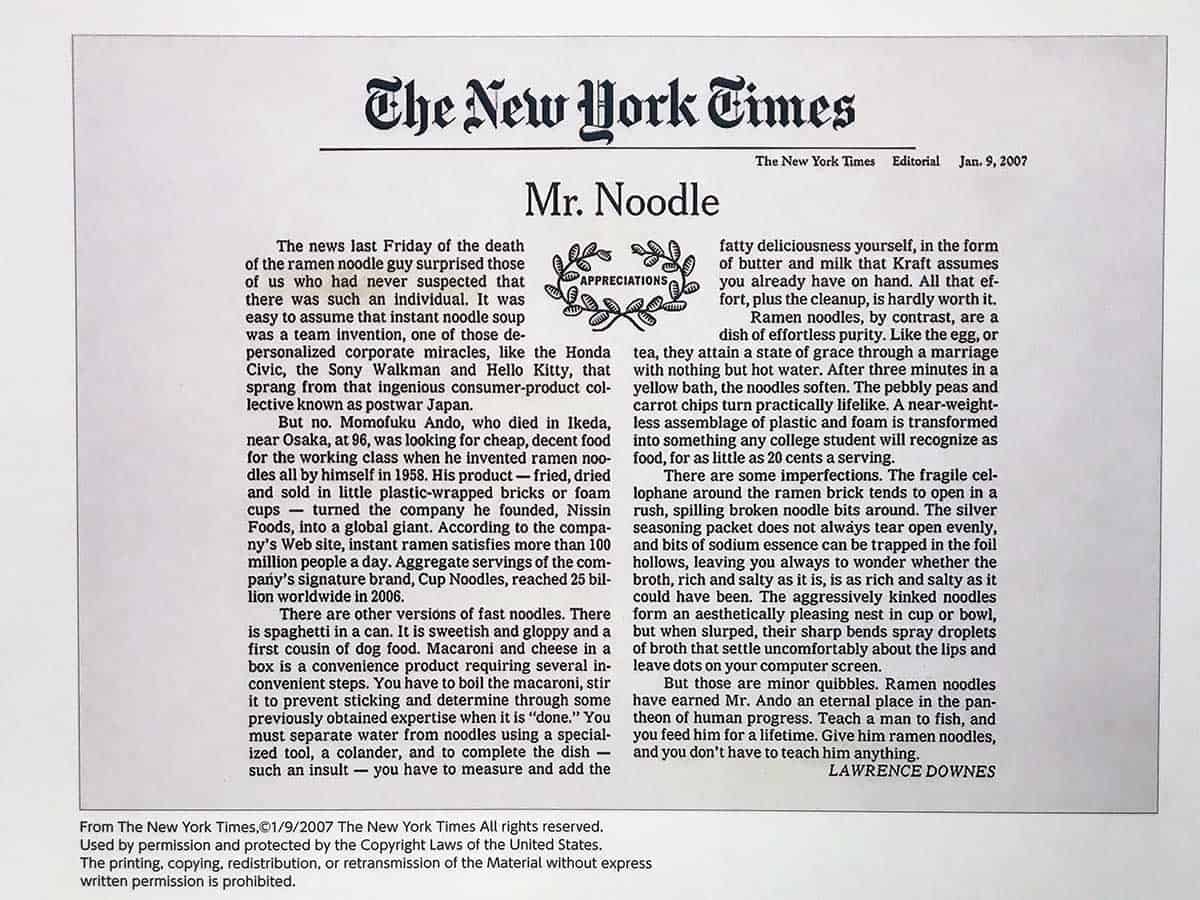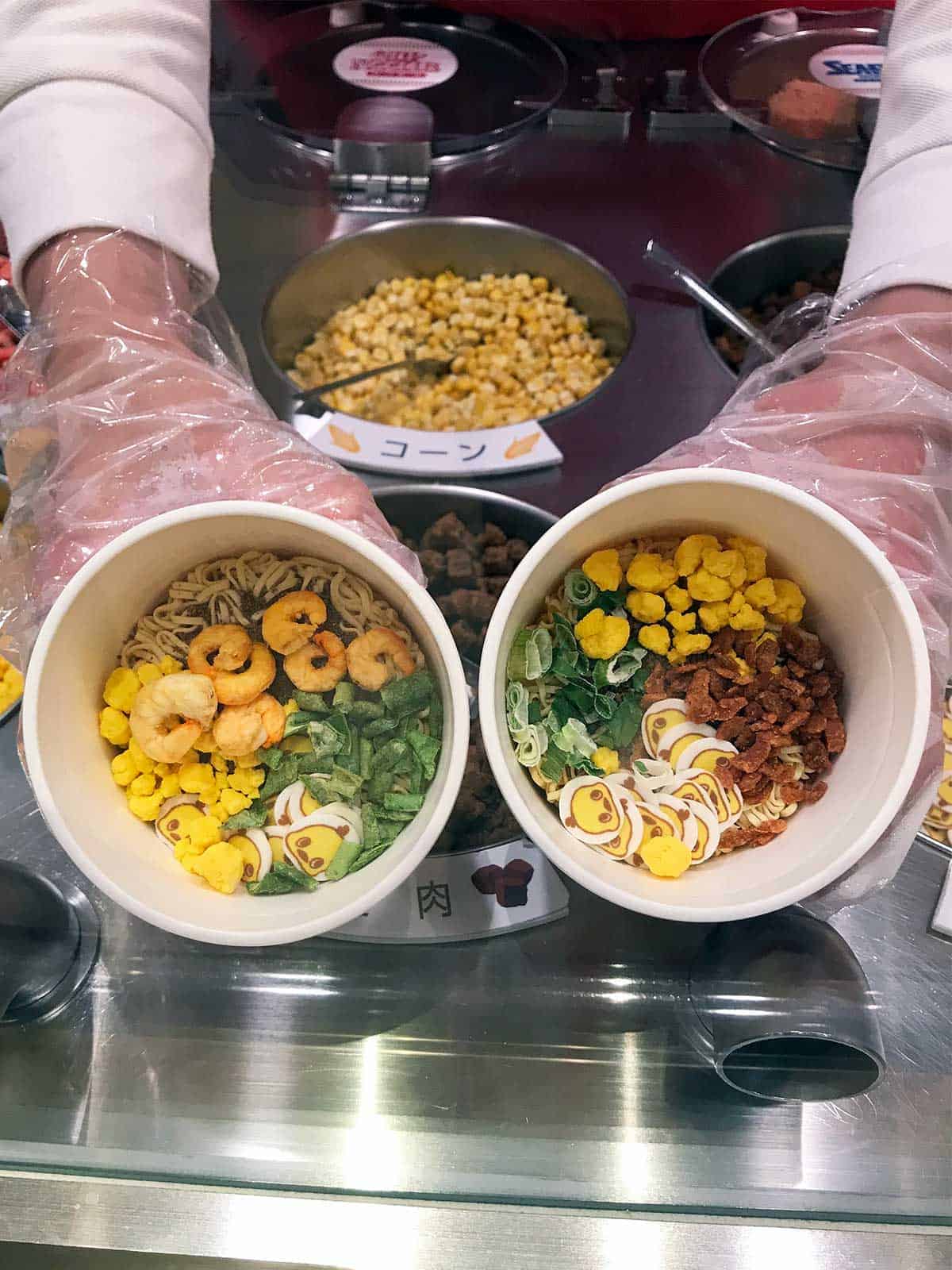 What to do at the Cup Noodles Museum?
1. Make your own Cup Noodles
Create and design your own cup of noodles from the design of the cup to what is included. More indepth details below.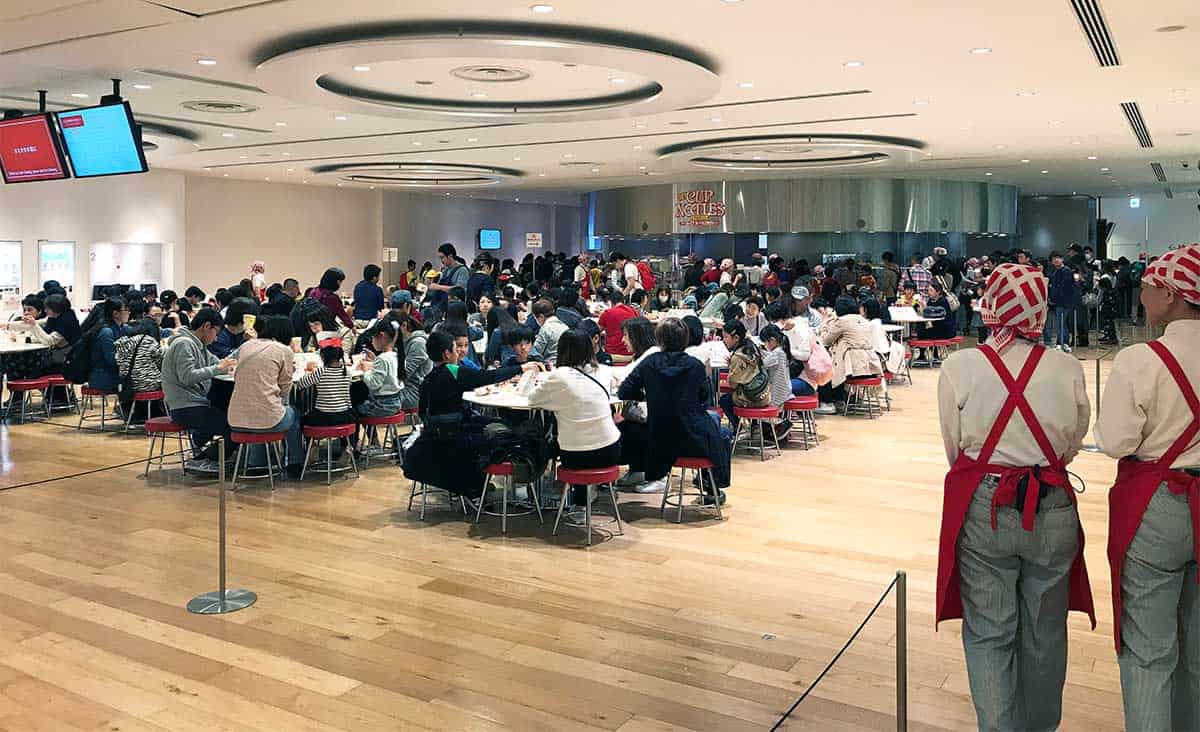 2. Learn about Momofuku Ando
Discover who Ando Momofuku was, and how he invented these famous noodles.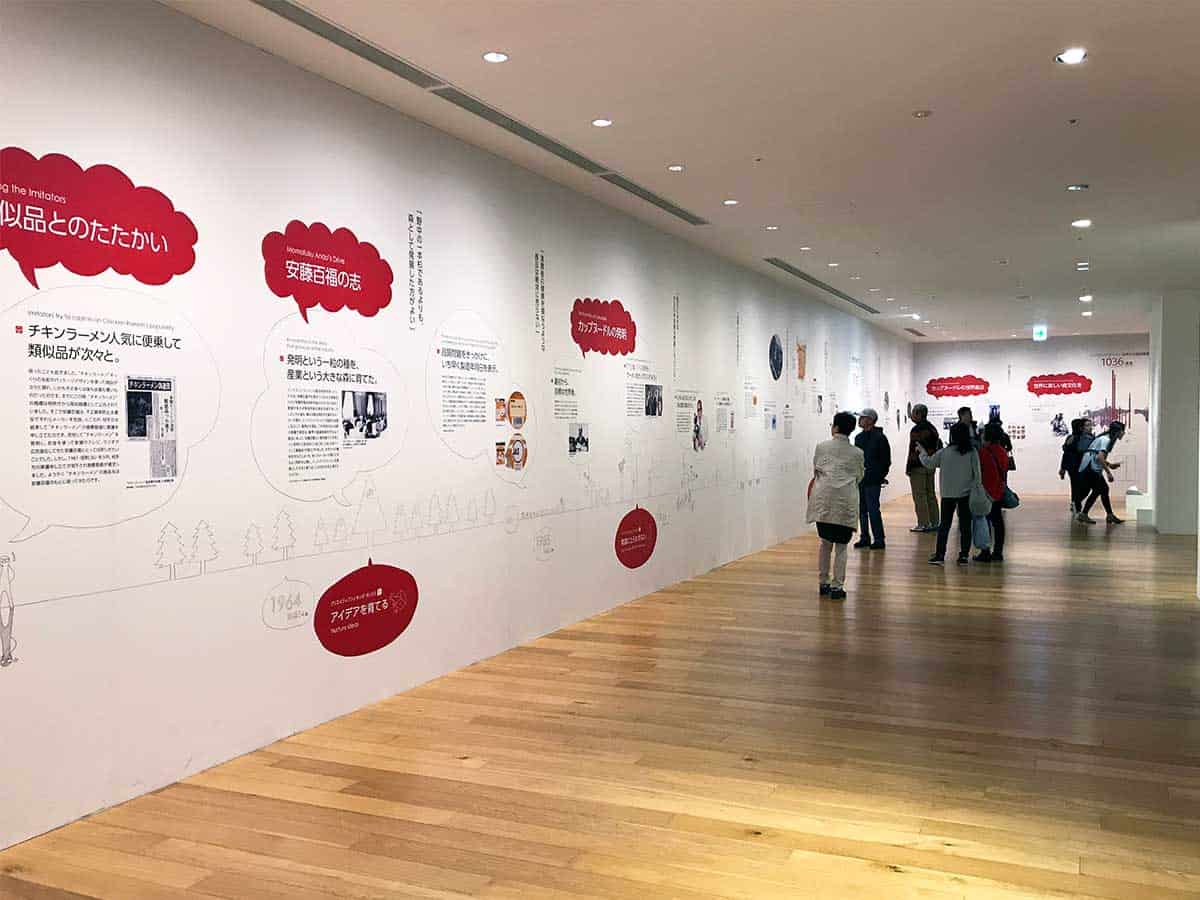 3. Take a Noodle World Trip
Visit the Noodle Bazzar and take your tastebuds for a noodle tasting trip around teh world. You will be able to taste all kinds of noodles from Laska to Pasta.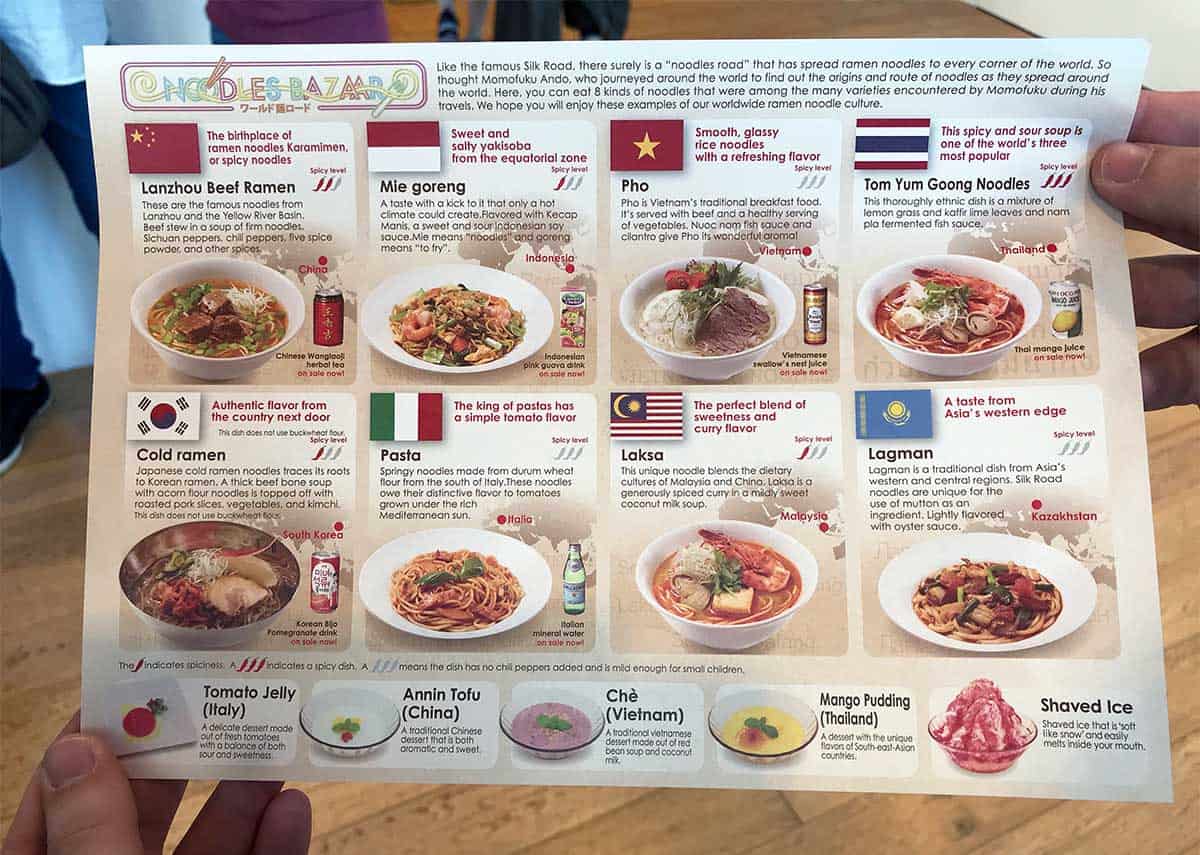 4. Momofuku's Work Shed
Discover the humble beginnings at the replica of Momofuku's work shed. This is where Chicken Ramen, the world's first instant ramen, was invented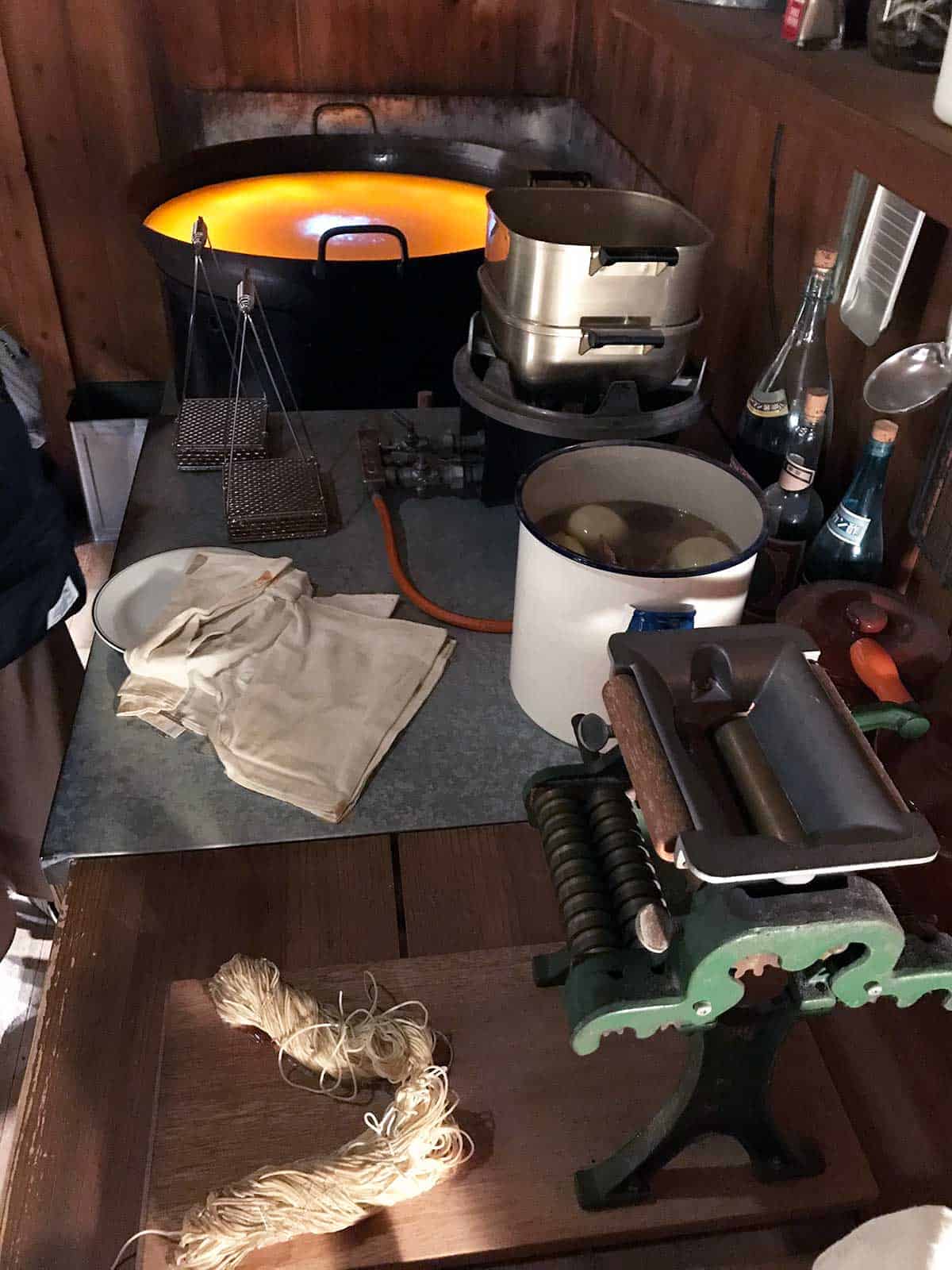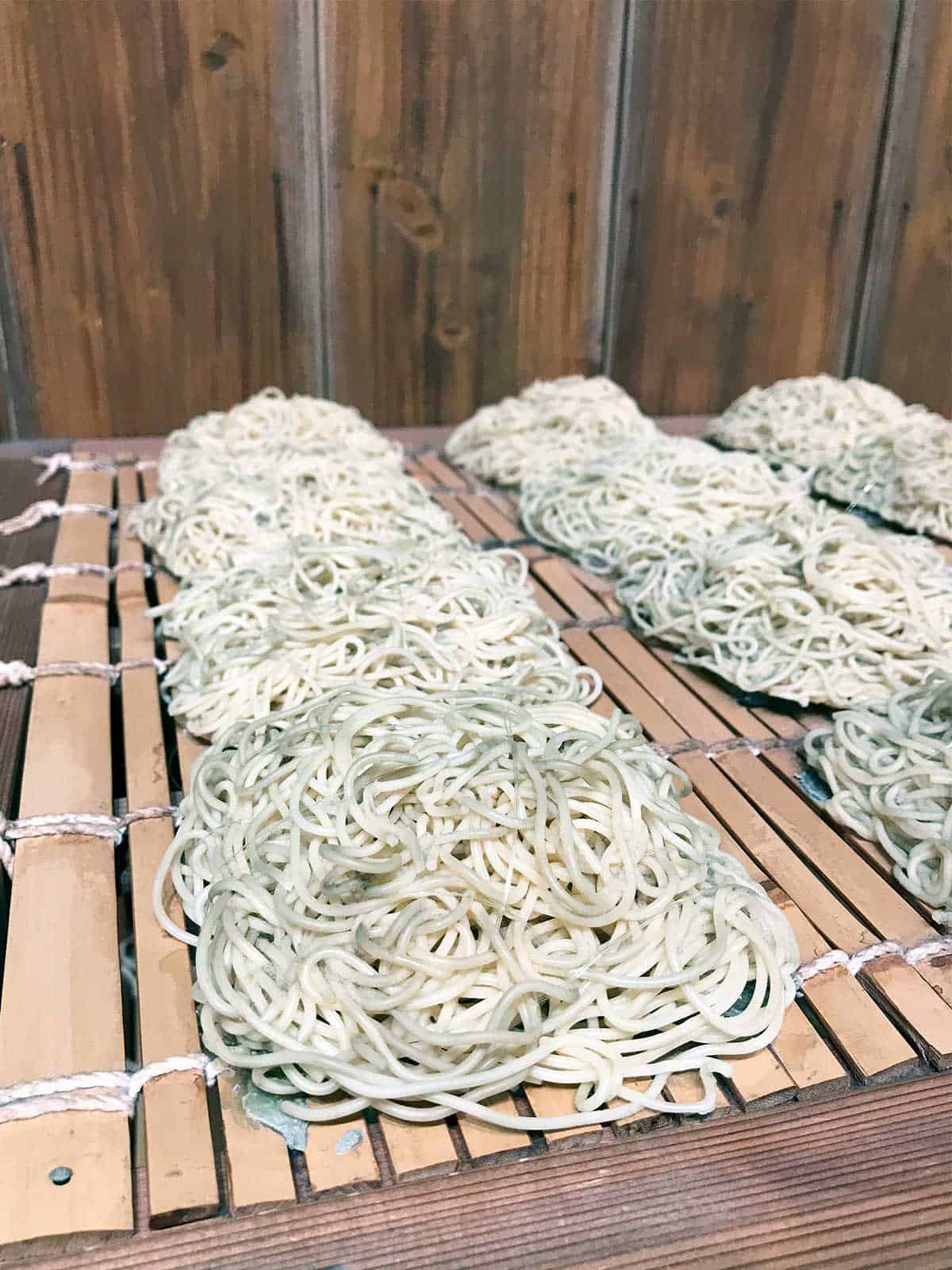 5. Marble Coaster Fun
The marble coaster is a window display of 4,000 marbles rolling their way through a course that looks like a factory.
6. Become a Noodle
Find the inner noodle in you at Cupnoodles Park. This is for the little ones to experience being a noodle in a huge factory, and going through the entire manufacturing process from making the noodles to shipping them.
7. The History Cube
Look at all the different packets of instant ramen manufactured over the years. Starting from the original, chicken ramen. See how many you remember, I know there were some I had forgotten about!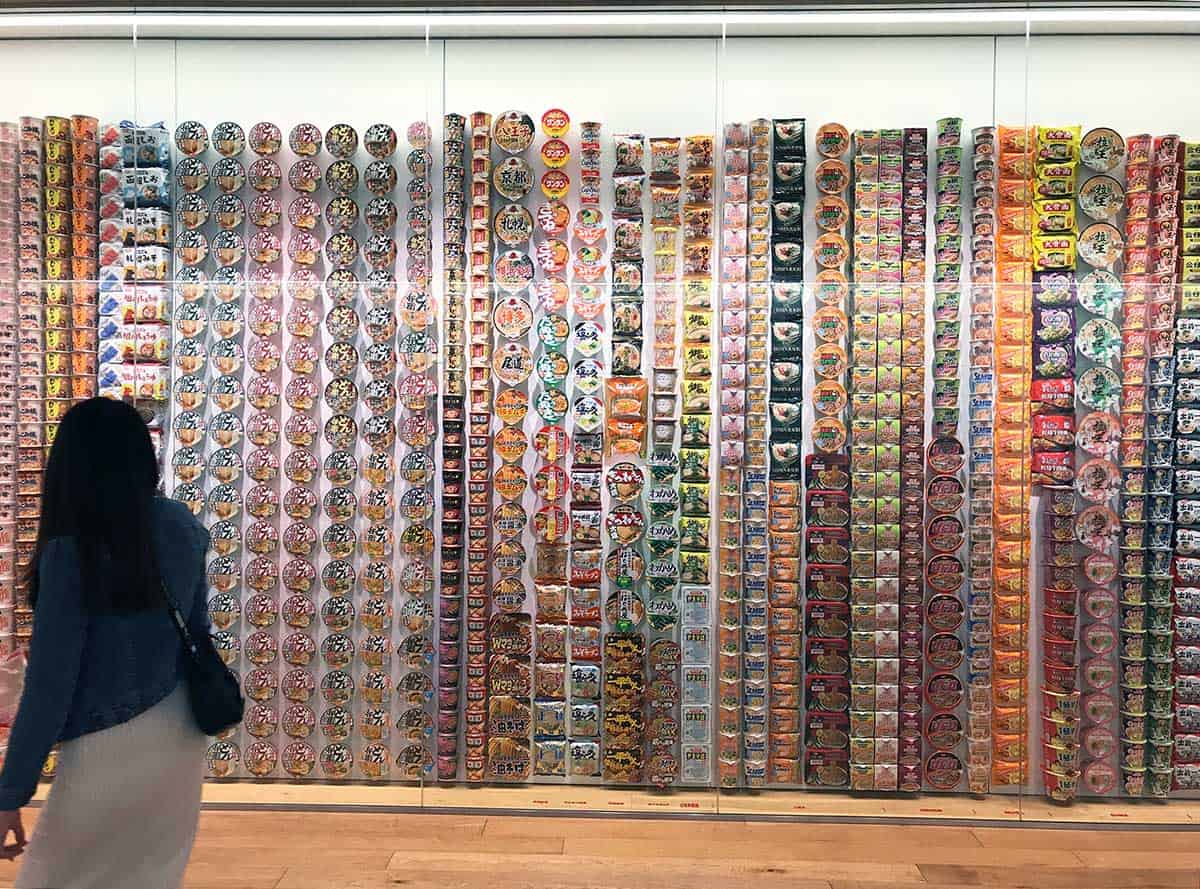 8. Visit the Gift Shop
Before you leave pop into the gift shop where you will find all kinds of noodle souviners.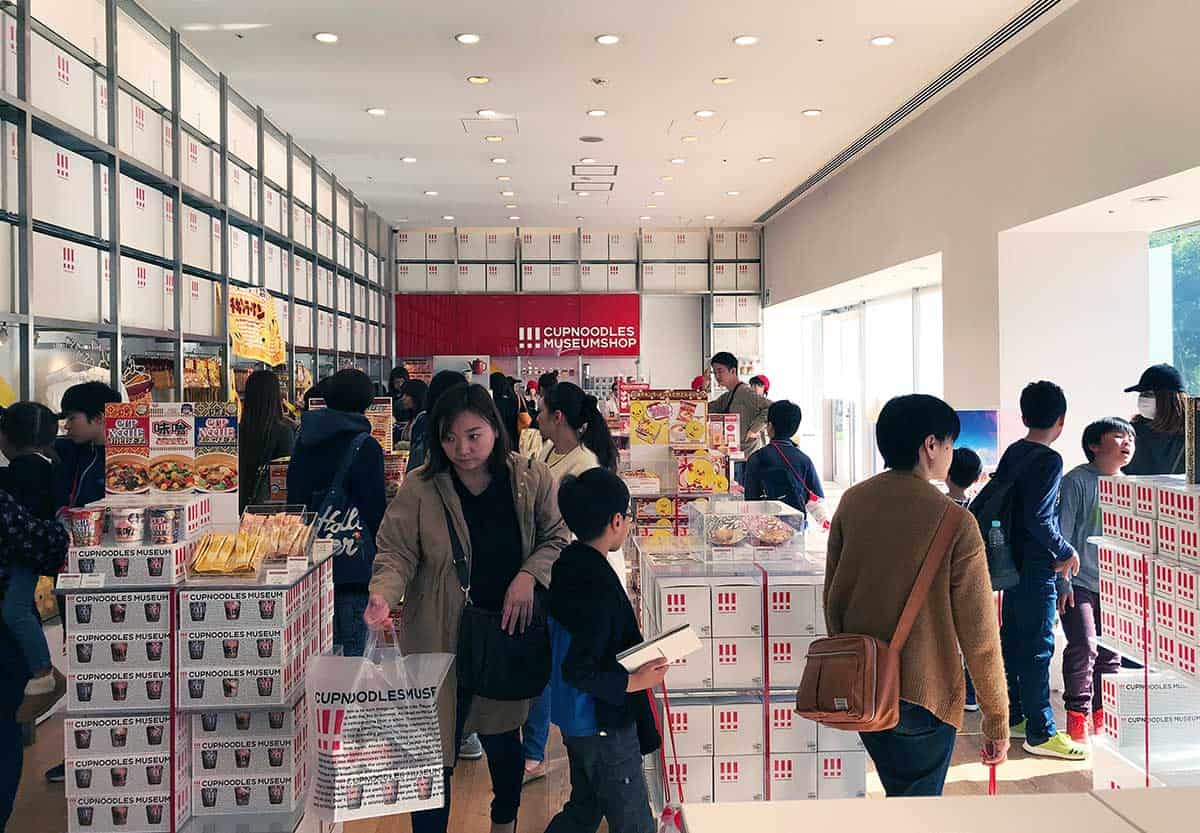 9. Chicken Ramen Factory
Another one for small humans. Here they can make chicken ramen by hand from scratch. They experience the entire process of kneading, spreading, steaming, and seasoning the noodles, to drying it with the flash frying method.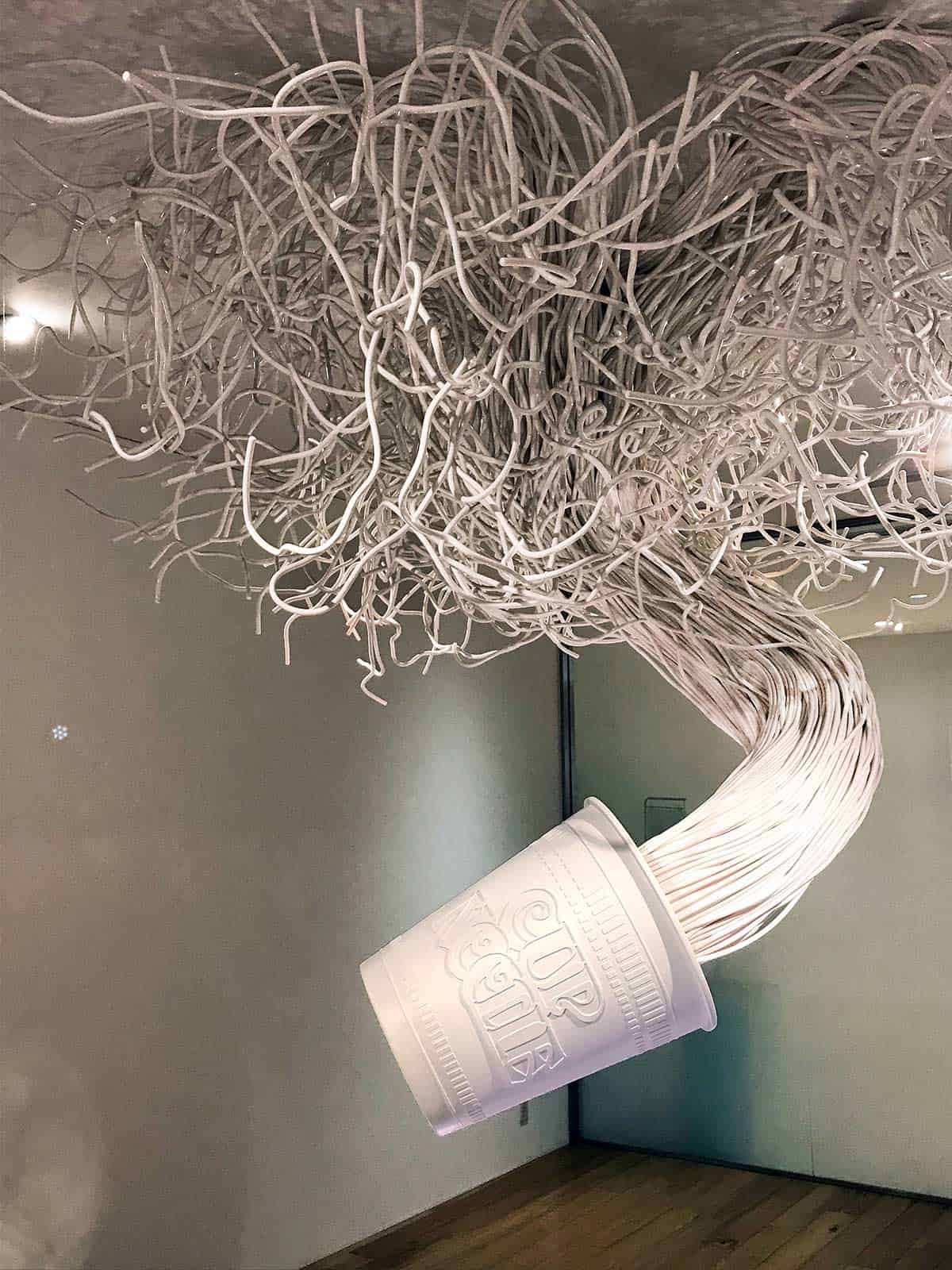 My Cupnoodles Factory
The highlight of a visit to the museum is making your own cup of noodles at the "factory". It isn't a replica of a factory but certainly a lot of fun.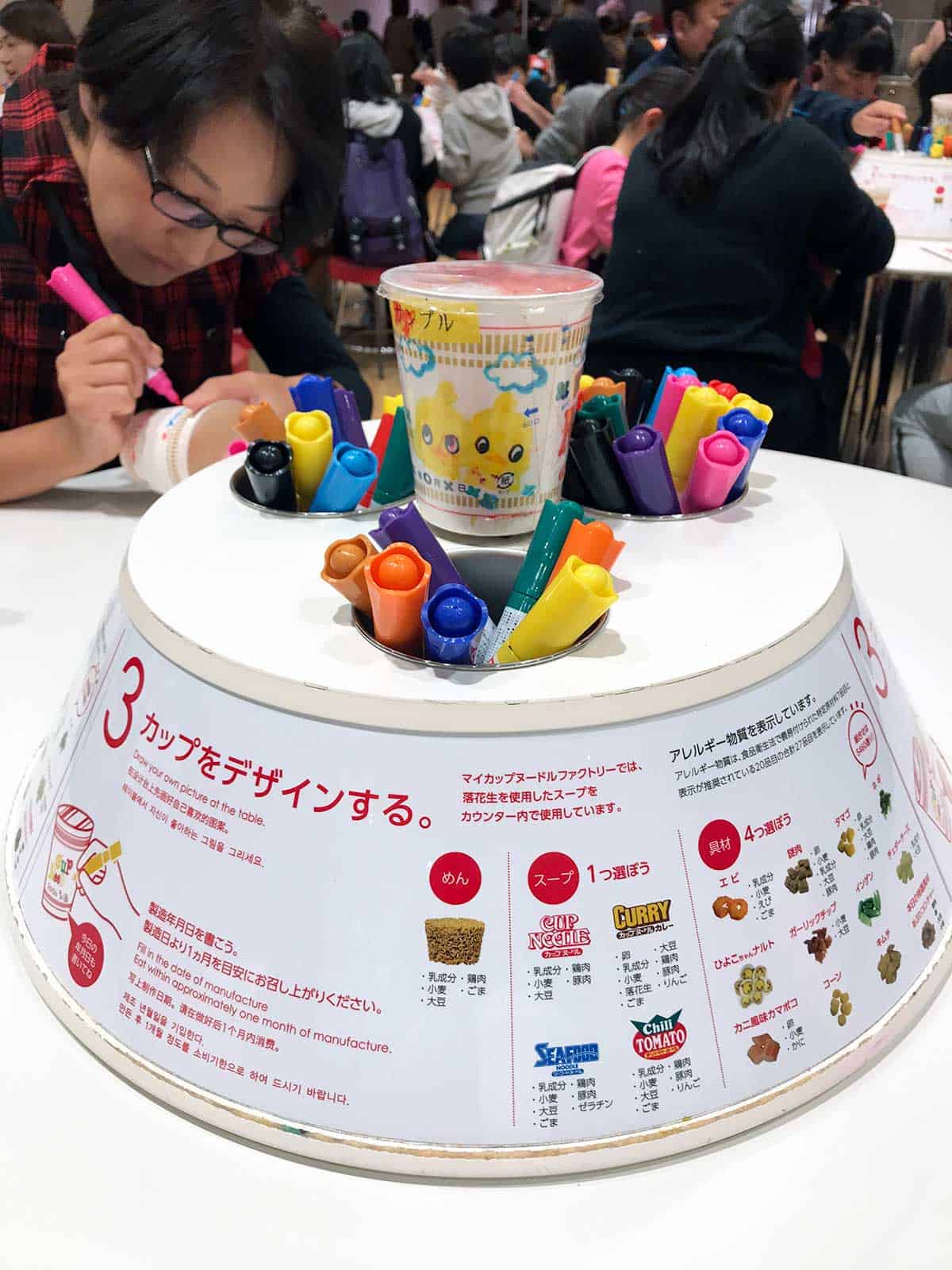 Firstly you will be given an empty Cup Noodles cup.
Then go find a space at one of many many tables and decorate your cup to make it as individual as you are.
Once your cup is decorated head over to the "factory". Which is a few activity stations along one large bench with staff to assist you.
The First step is to hand over your cup and then add your puck of flash fried and dried noodles.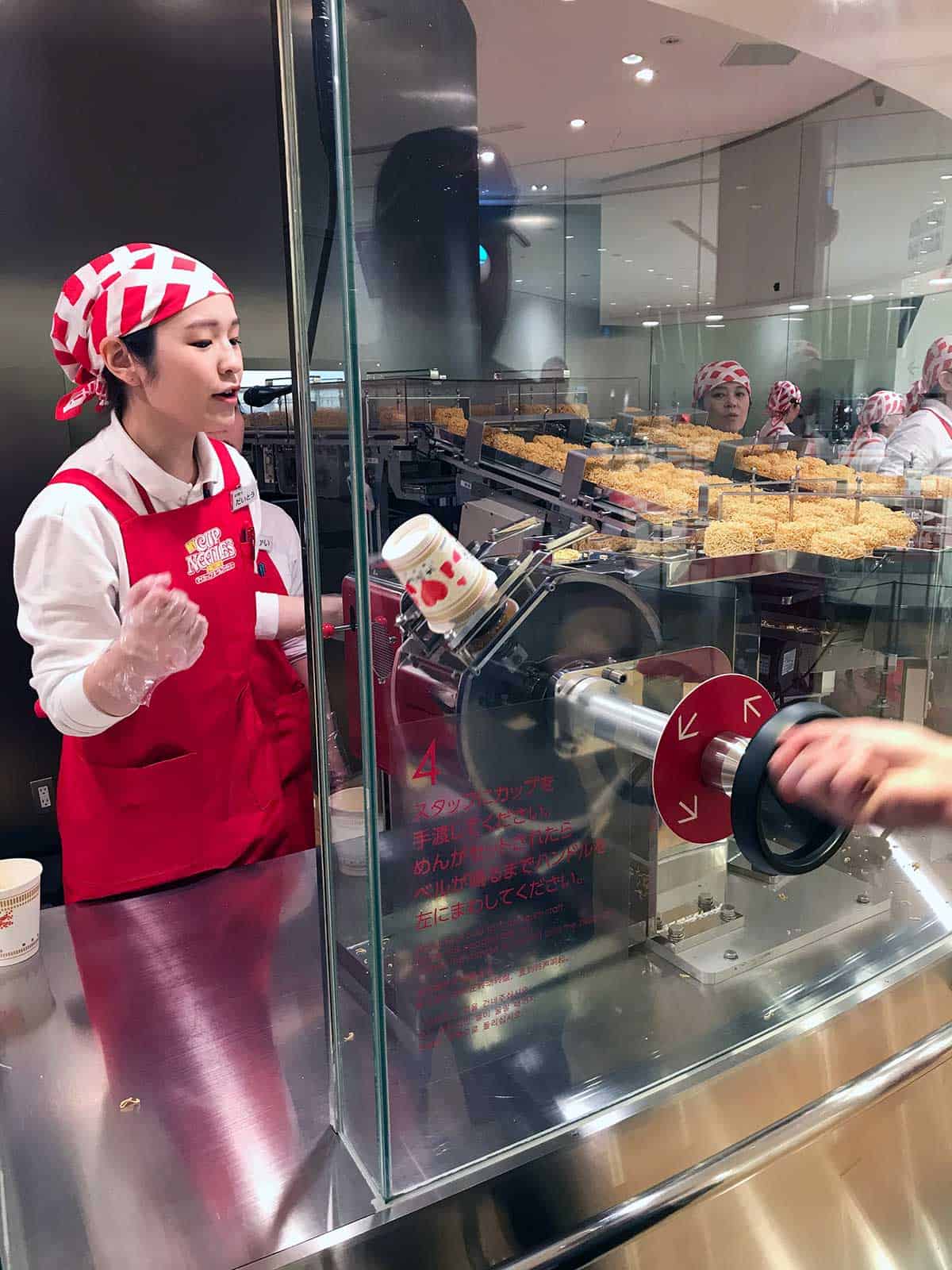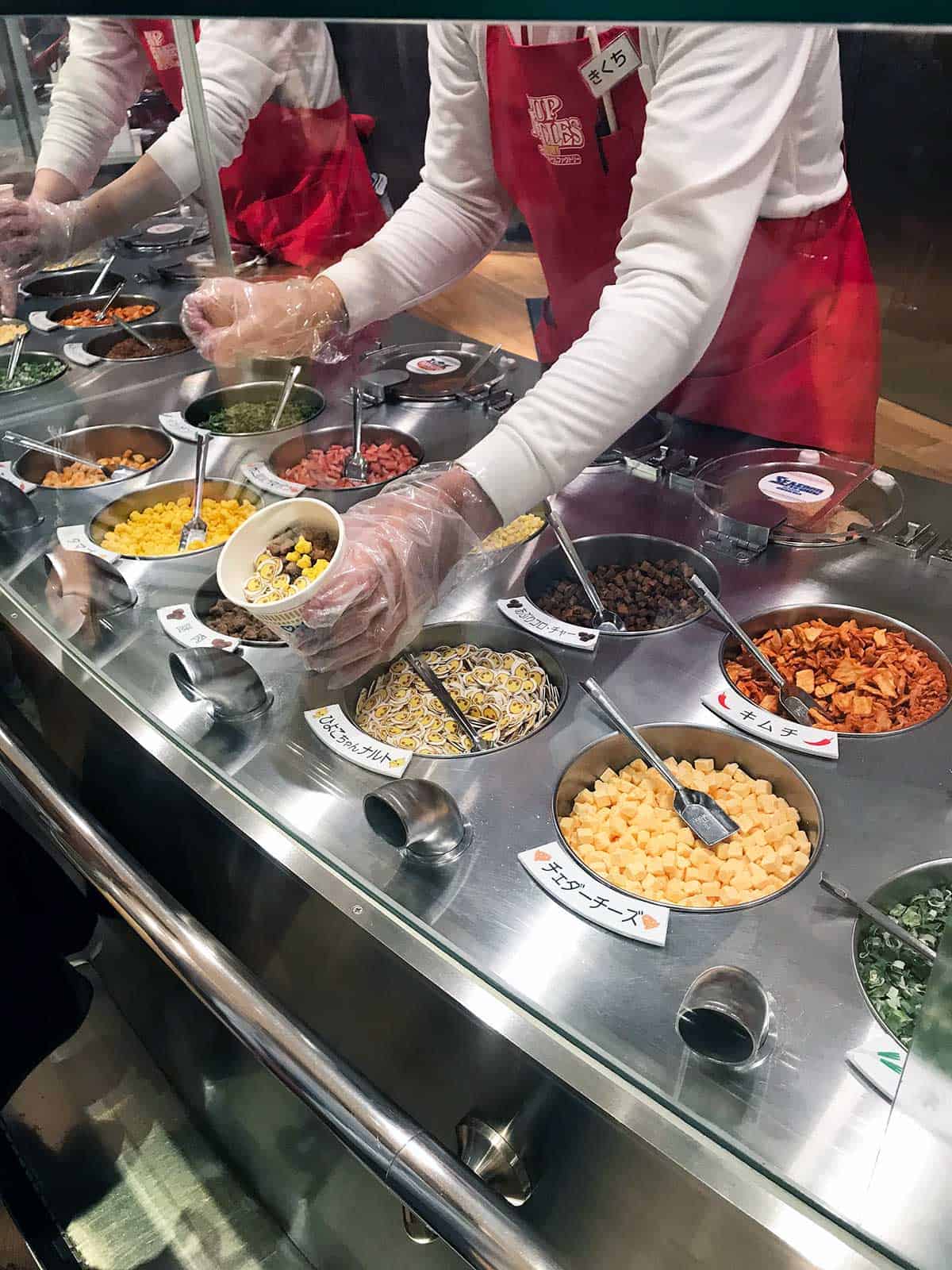 Once your noodle puck is in your cup it is time to decide on the flavour base and what freeze dried goodies you would like to add.
The top is added to the cup and sealed on tight, then put into a plastic sleeve.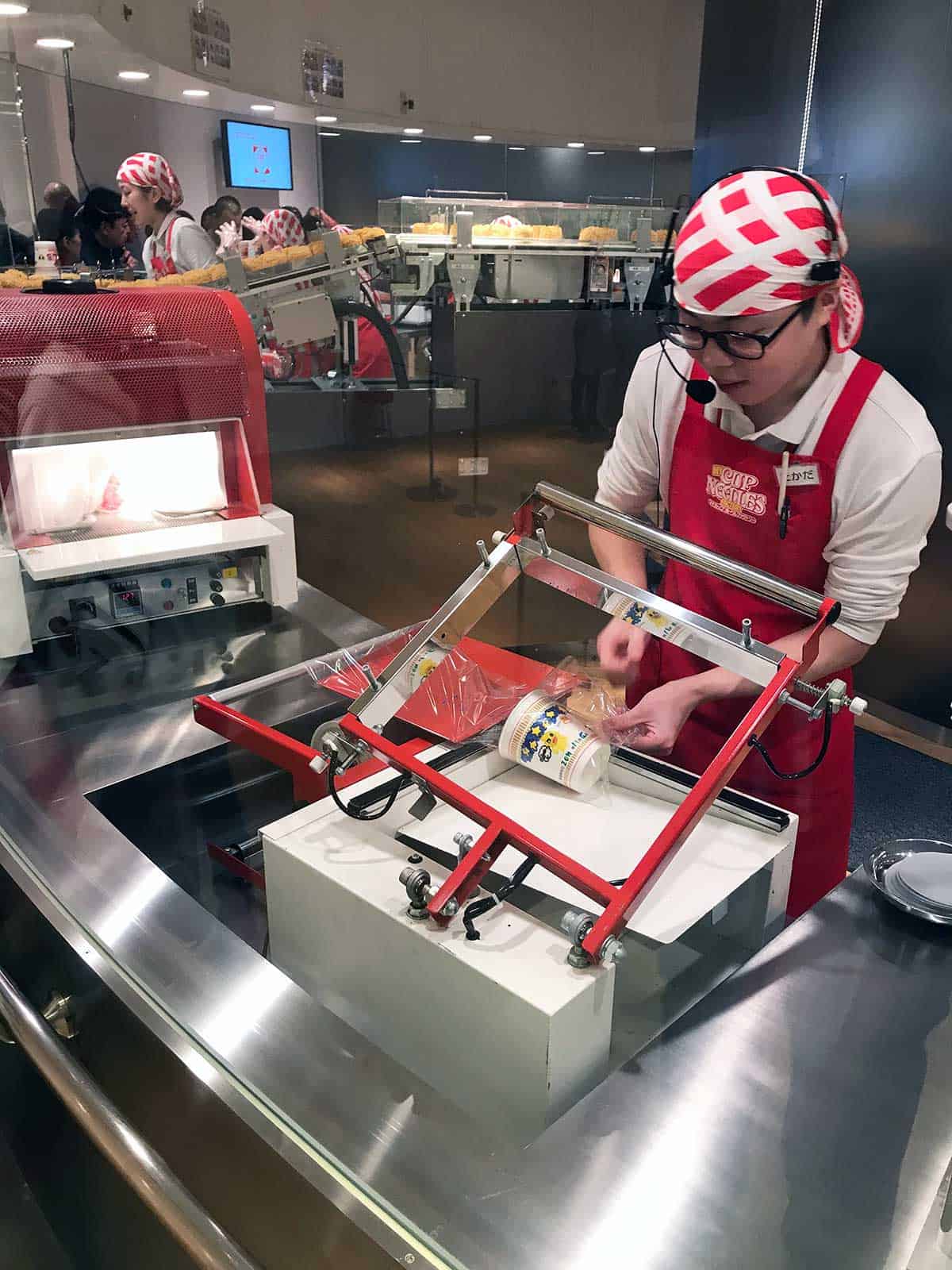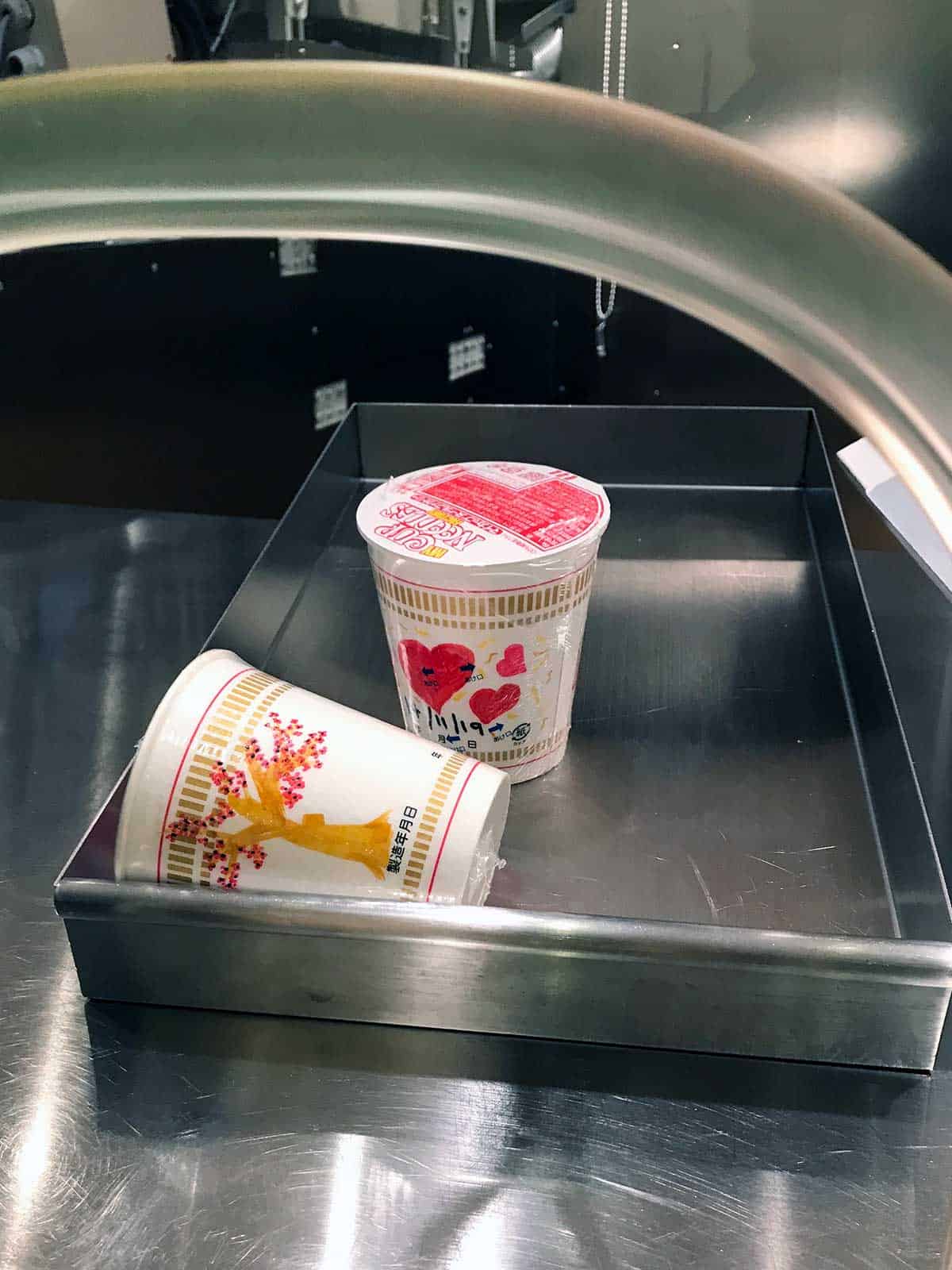 Then your creation is shrink wrapped in plastic and ready to take home.
We enjoyed our creations back in the office in Sydney about a month after our visit. A delicious trip down memory lane.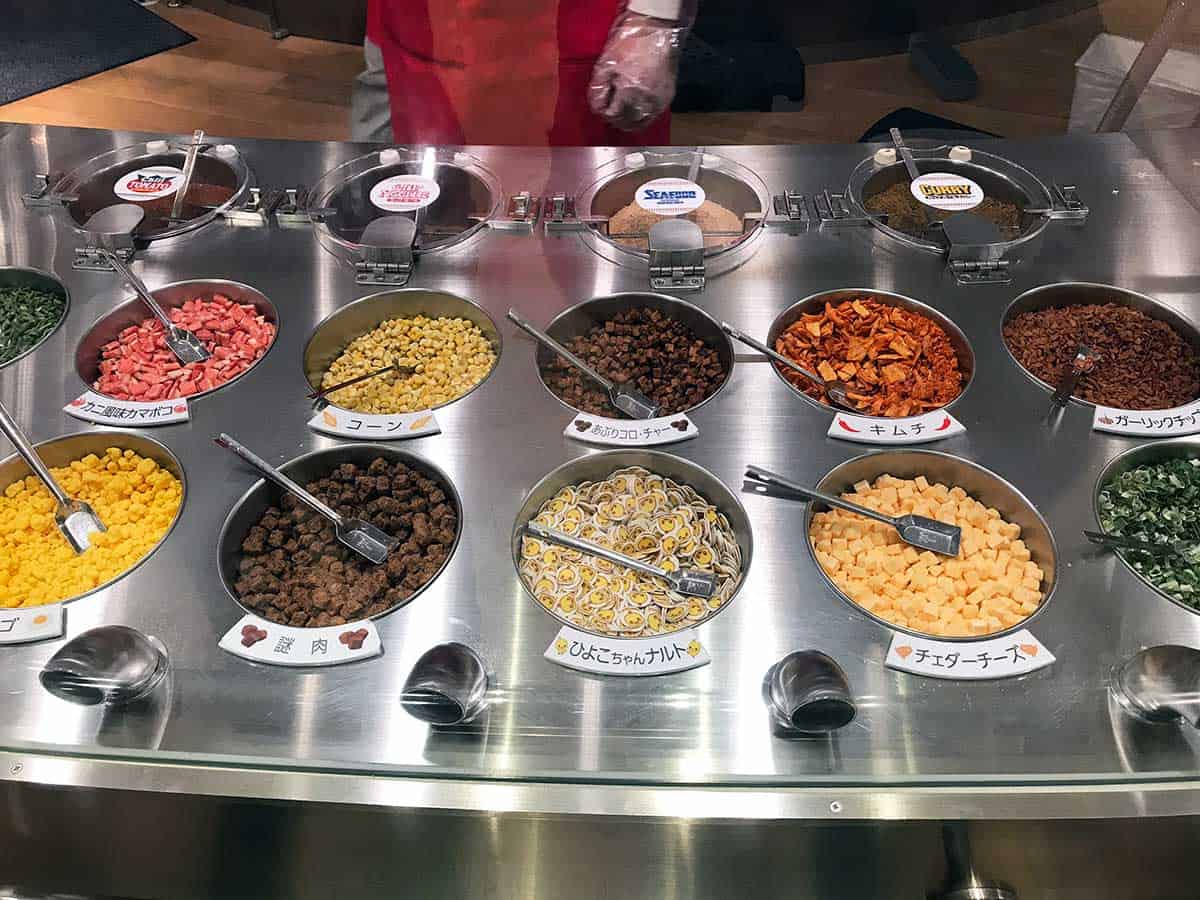 How to get to the Cup Noodles Museum Yokohama
The Cup Noodles Museum in Yokohama is very easy to access. If visiting by car please note there are only 29 parking spaces.
Address: 2-3-4 Shinko, Naka-ku, Yokohama 231-0001 Japan
Telephone: 045-345-0918 (Information dial)
Museum Hours: 10:00 – 18:00 (Last admission is at 17:00)
By Train
Minatomirai line
8 minute walk from the Minatomirai line Minatomirai Station
8 minute walk from the Minatomirai line Bashamichi Station
JR/Shieichikatetsu
12 minute walk from the JR/Shieichikatetsu Sakuragicho Station
By Car
Kanagawa Route 1 Yokohane Line
5 minutes from the Minatomirai interchange
By Bus
Tourist spot round-trip bus Akai kutsu bus
Near to Kokusaibashi CUPNOODLES MUSEUM-mae stop
Pier Line
Near to Kokusaibashi CUPNOODLES MUSEUM-mae stop
Minatomirai 100 yen bus
3 minute walk from World Porters stop
(The Minatomirai 100 yen bus runs only on weekends and holidays.)