Ryokan Tanabe is centrally located in Takayama. This family friendly ryokan is an easy five minute walk from JR Takayama Train Station and a one minute walk to Takayama Jinya and Sanmachi Suji.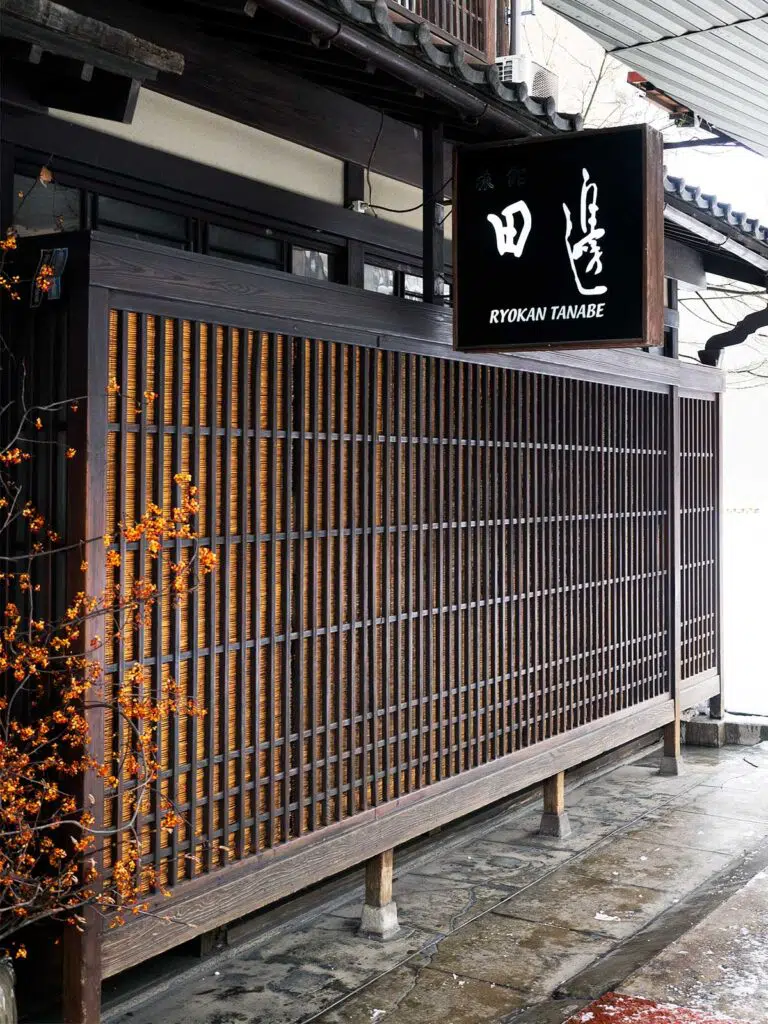 What's in this post
Location
As mentioned Ryokan Tanabe is centrally located in Takayama. You will be within walking distance from all of the town's major attractions.
Takayama, also known as little Kyoto in Hida, is located in the mountainous Hida region of the Gifu Prefecture, Japan. It is roughly a 4.5 to 5 hours one way train journey from Tokyo.
Alternatively, you can catch the highway bus from Tokyo, the journey will take around 5.5 hours.
Checking In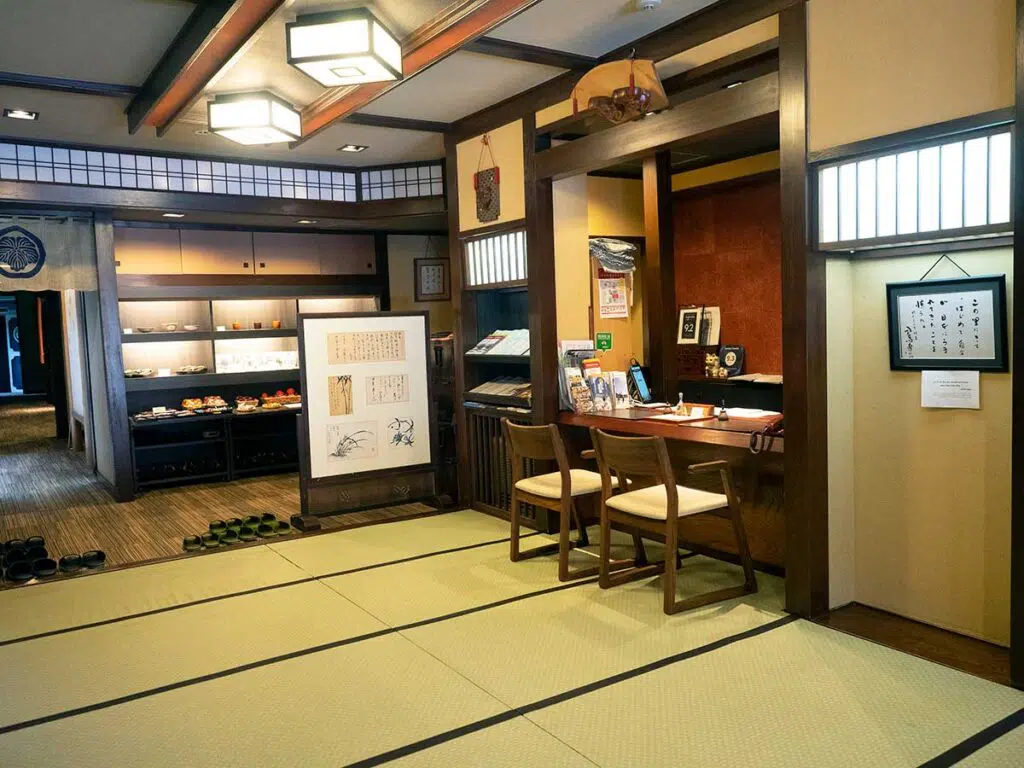 Check-in: Between 3pm-5pm (15:00-17:00)
Check-out: Before 10:00am (10:00)
On arrival the first thing you will need to do is remove your shoes and place them in one of the shoe cubicles. There they will stay until you leave the ryokan to explore Takayama.
It is highly likely that you will be greeted by the very friendly elderly owner Akiko Tanabe san or her husband. Despite her age, you need to quickly catch Akiko san before she tries to haul your heavy suitcase up the stairs with her slight but feisty frame.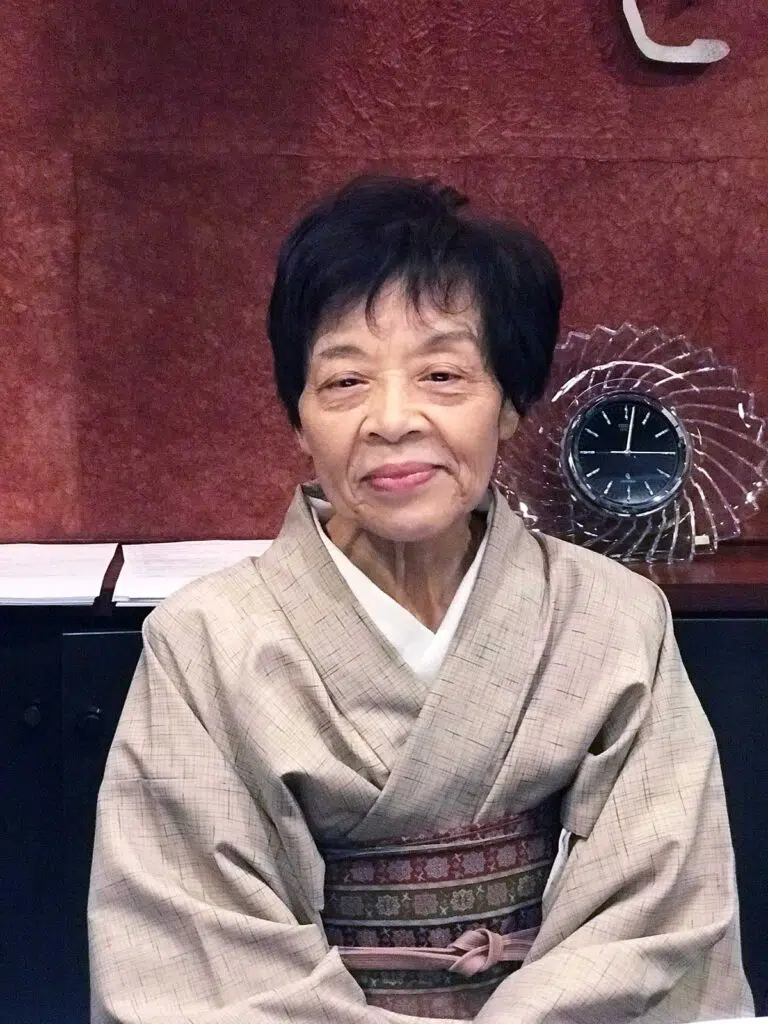 The checking-in process is quick and easy. Afterwards, you will be given a quick introduction to the facilities of Ryokan Tanabe, shown your house slippers and room.
The Room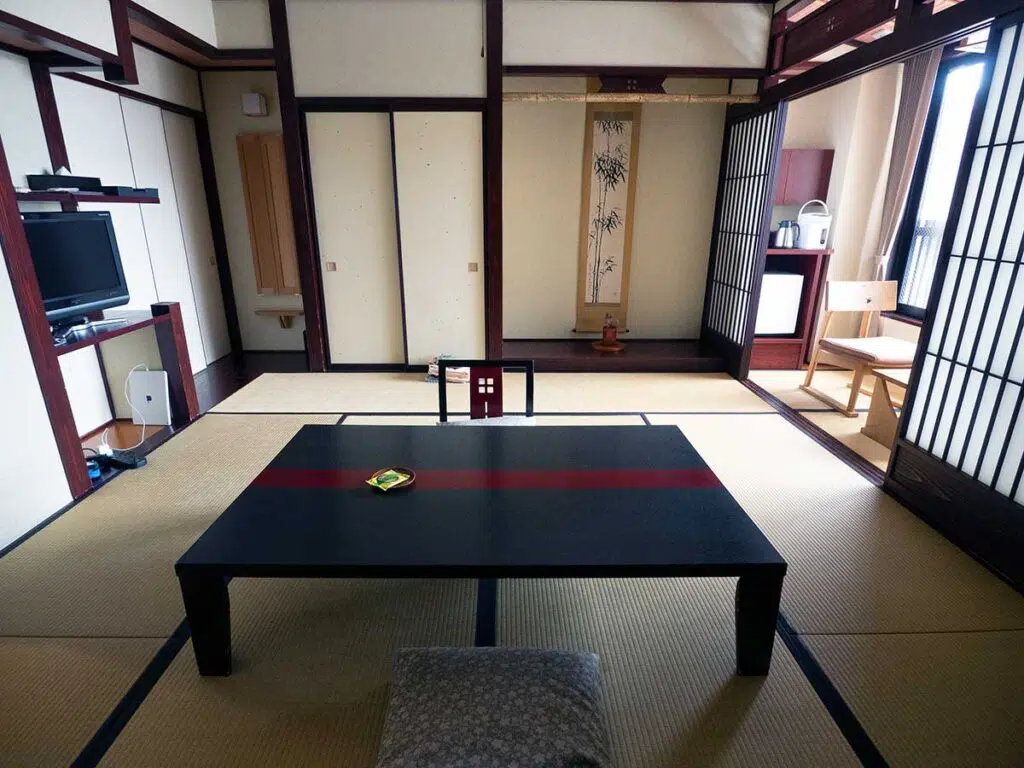 Air conditinoing
Room service
Safe
Refrigerator
Flatscreen TV
Bath/shower
Complimentary toiletries
Hair dryer
Free Wi-Fi
Our room was medium-sized in the traditional Japanese style. Room type, Yubokuan in the Takayama style. Located on the third floor, the room comfortably sleeps two people but will sleep up to four. Bedding is traditional Japanese futons.
As with traditional style Japanese accommodation, ryokans, futons are stored away in the cupboard until needed in the evening. You simply move the table and chairs to one side of the room and the futon bedding is laid out for the night.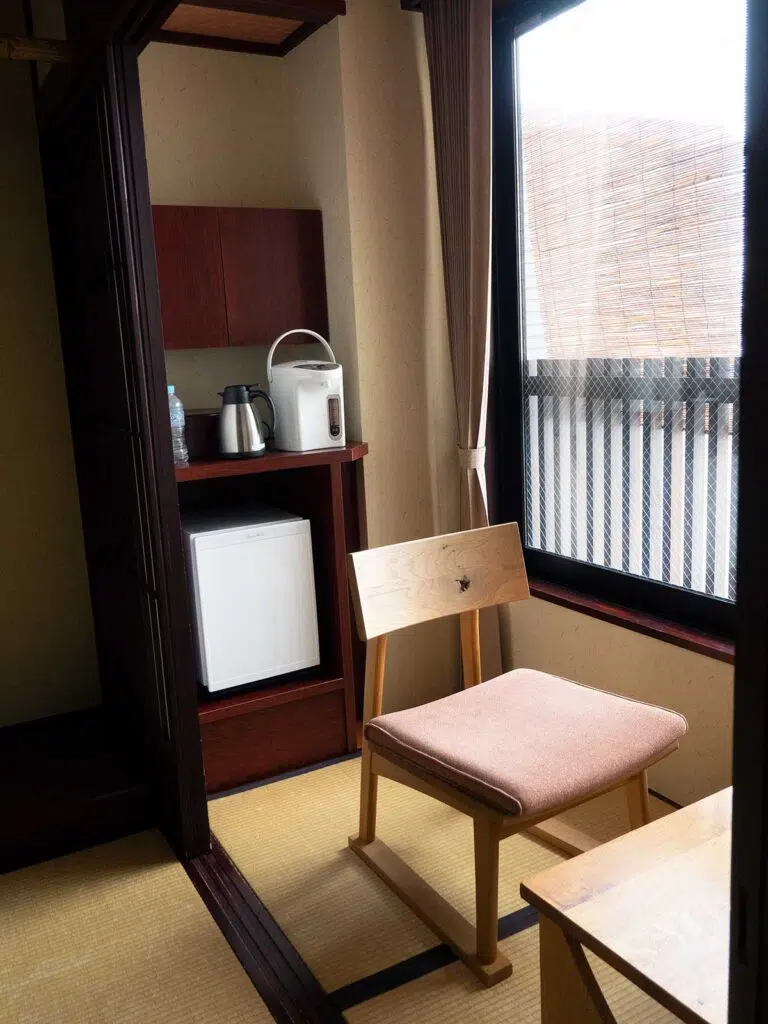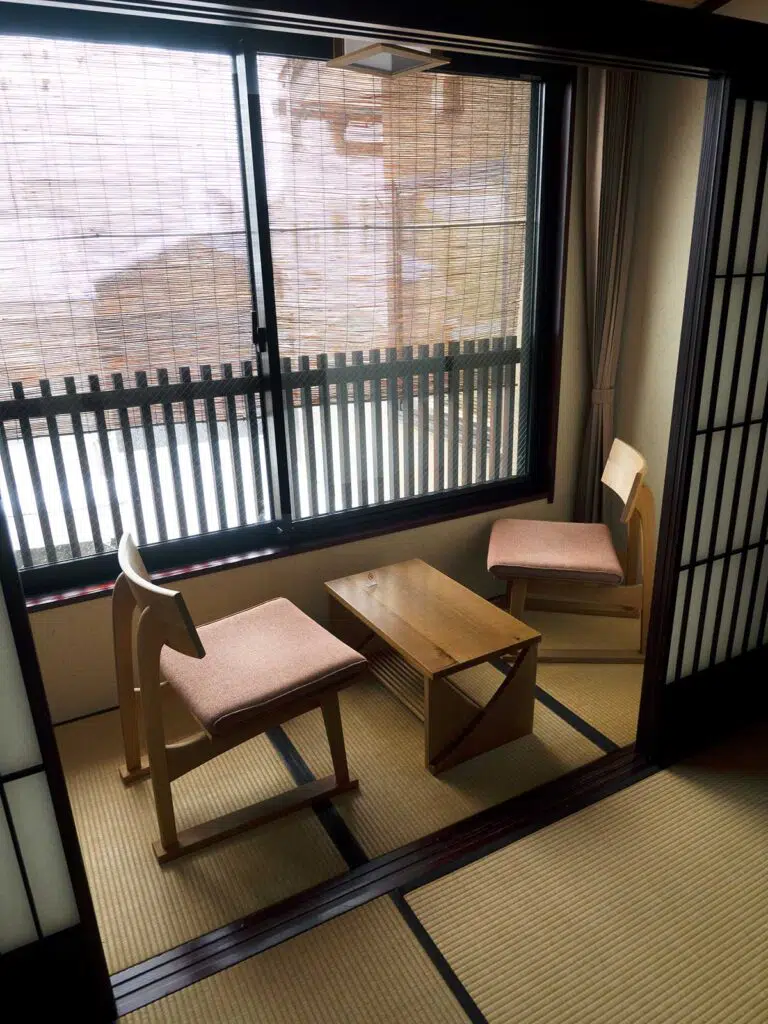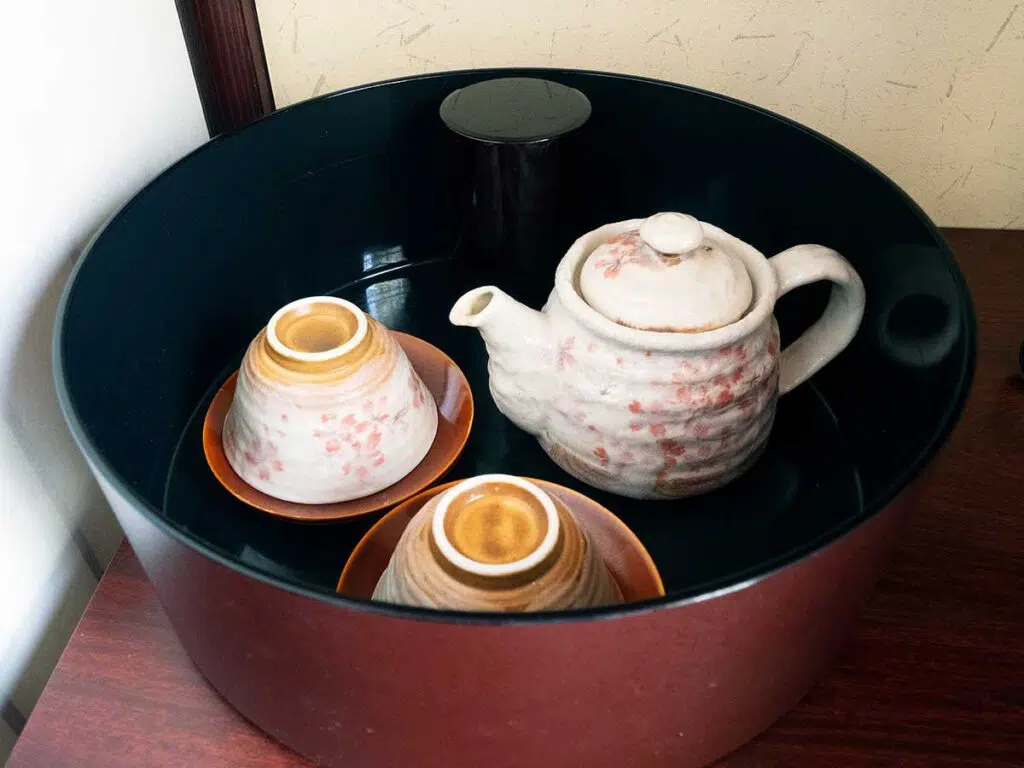 A seating nook with Western-style seating and a small table is the perfect spot to have a cup of tea and plan your daily adventures in Takayama. You will also find the convenience of a small fridge along with tea making equipment, cups etc.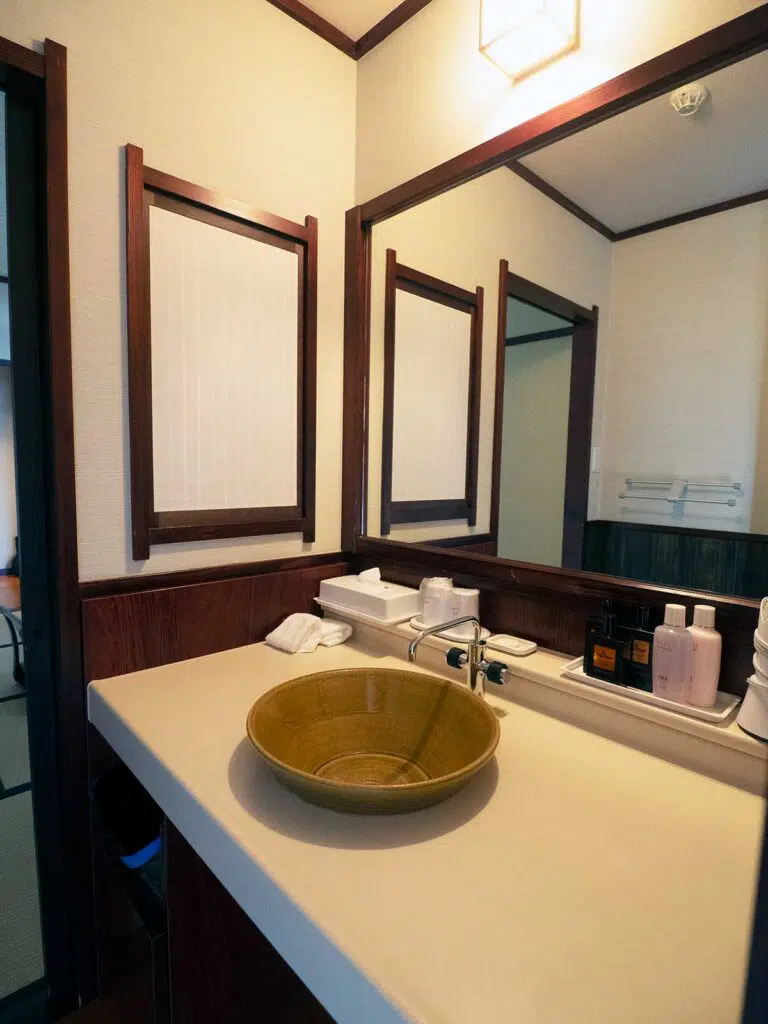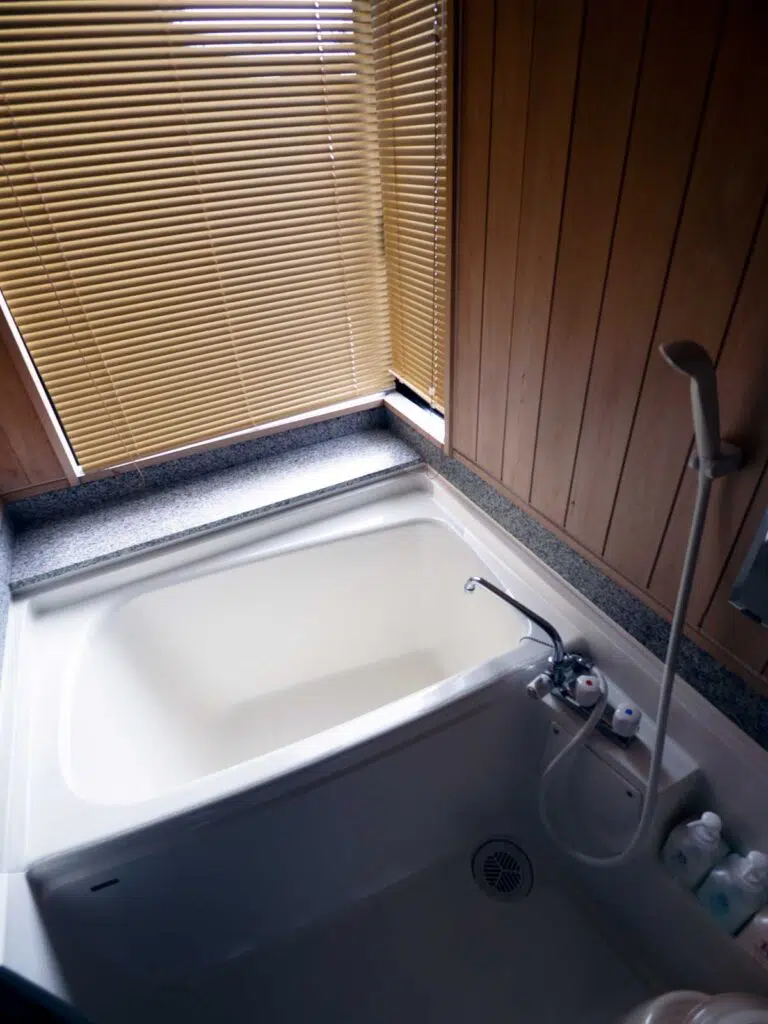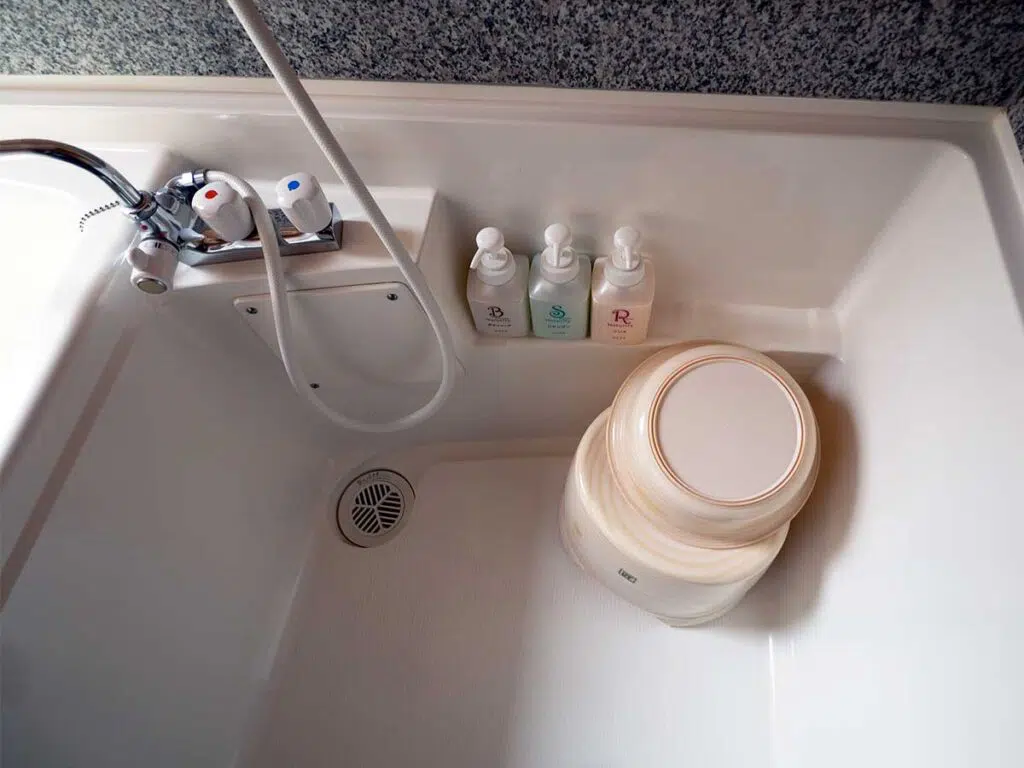 The bathroom facilities are split into two with the main bathroom at the back of the room, and the toilet at the front as you enter. The toilet is Western Japanese style, with all the perks that come with it. Your bottom is well catered for. There is also a hand basin in the toilet room.
On the other side of the guest room you will find the washing facilities in a separate room. There is a deep bath for soaking, plus a handheld shower to wash yourself with before getting into the tub.
The only downside is if you aren't into soaking and simply want to stand under a shower and wash your travel cares away. There is no separate shower, you will need to cope with the handheld.
Ryokan Amenities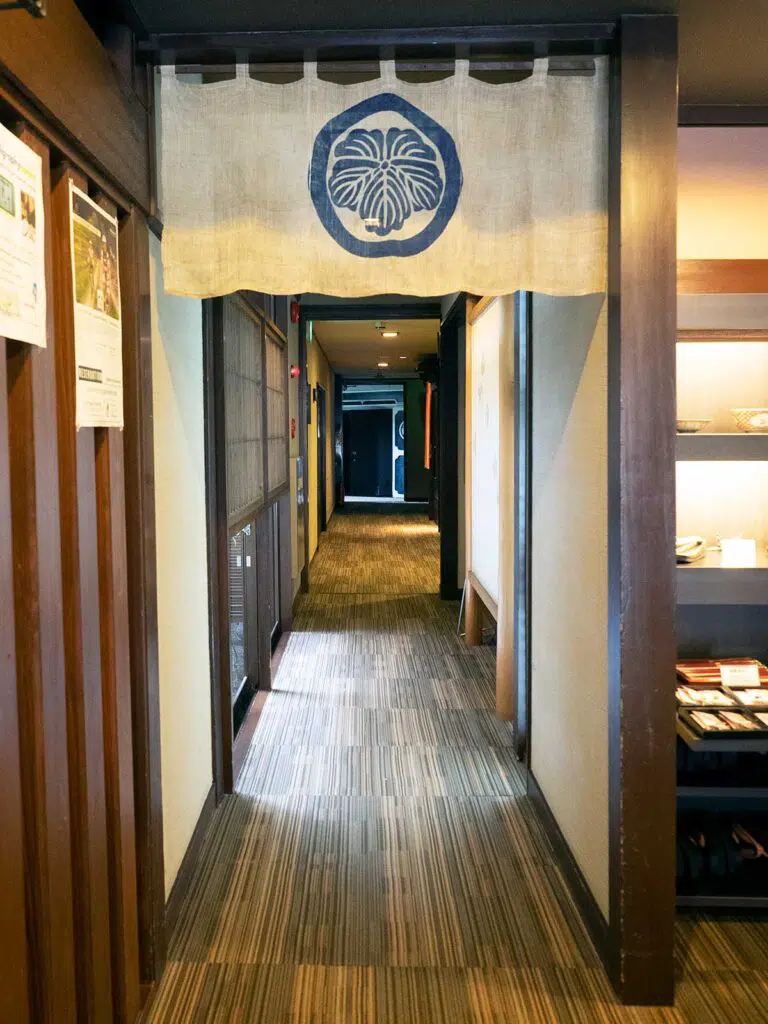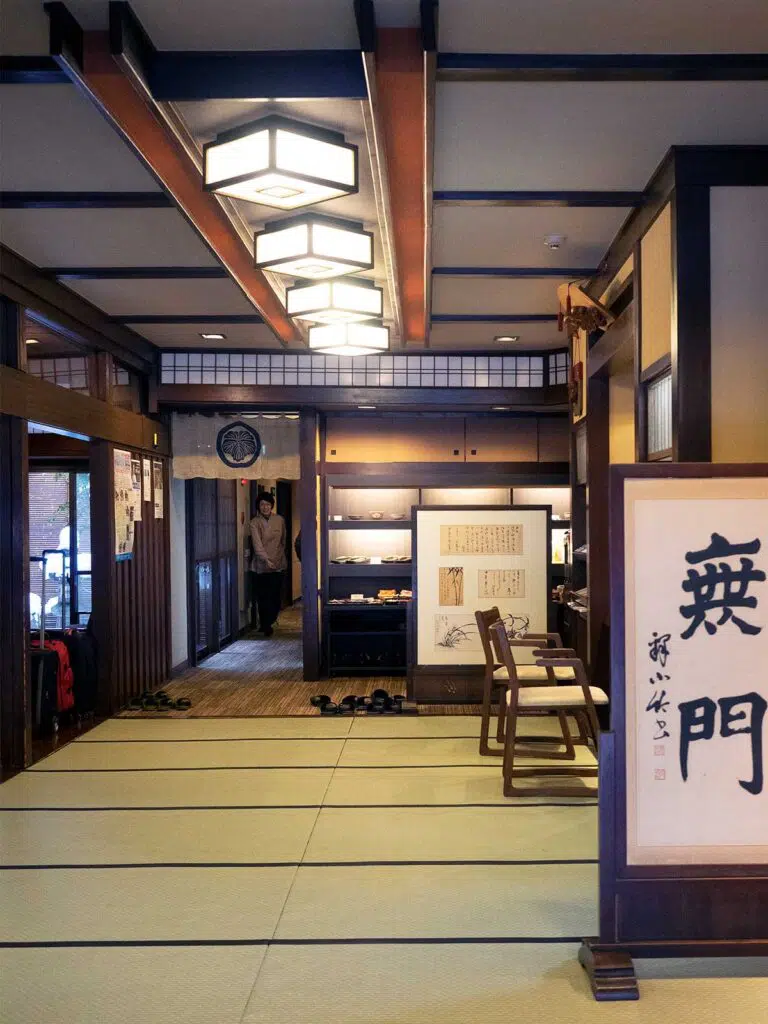 On the way to the lift you will pass the onsite hot spring baths. They are shared baths, but with your own sex only. Visitors with tattoos are not permitted to enter the hot spring baths.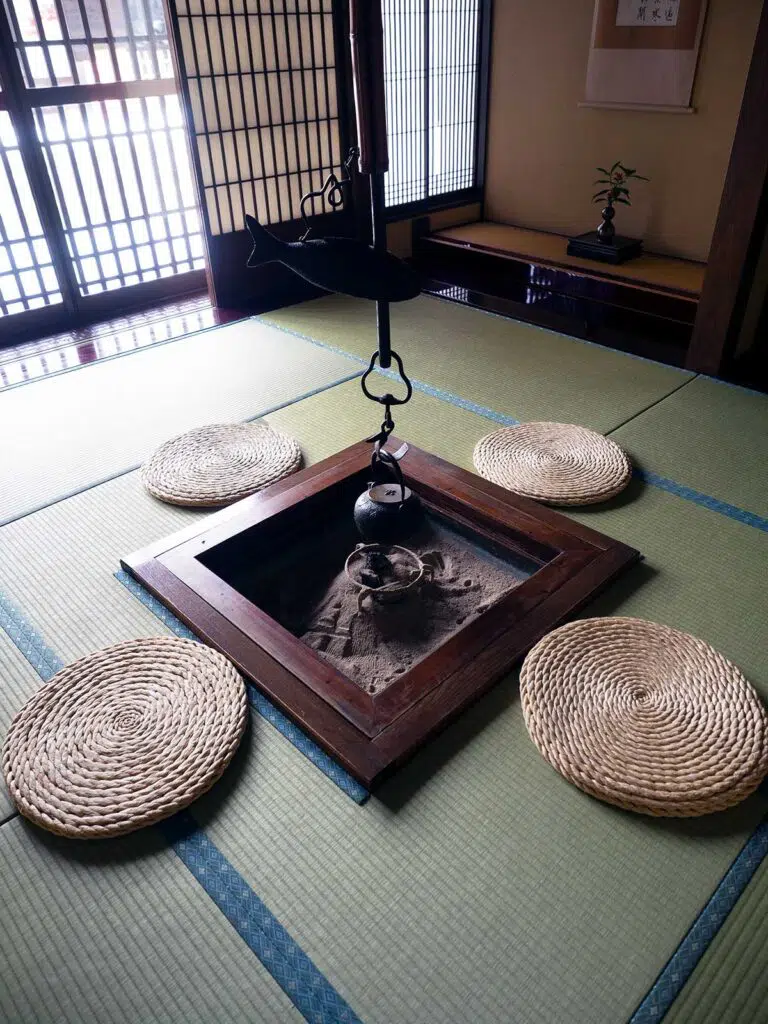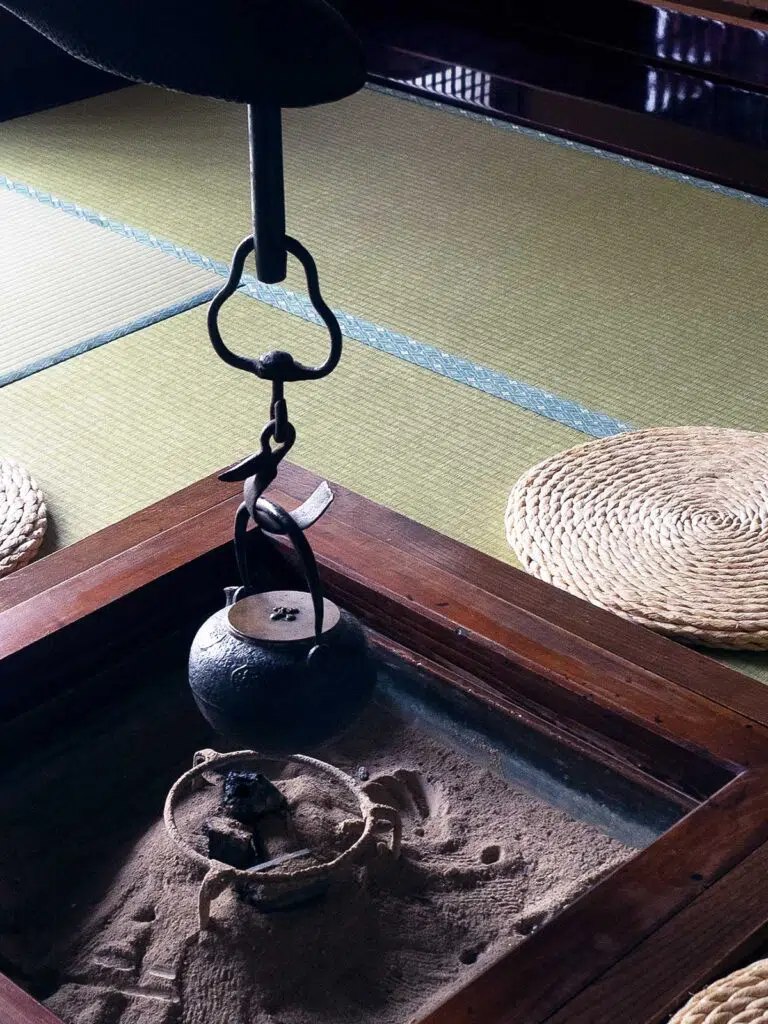 A highlight of the common areas of Ryokan Tanabe is the irori opposite reception. An irori is a traditional sunken hearth (fireplace) surrounded by floor seating. Traditionally an irori is used to heat the premises and used for cooking.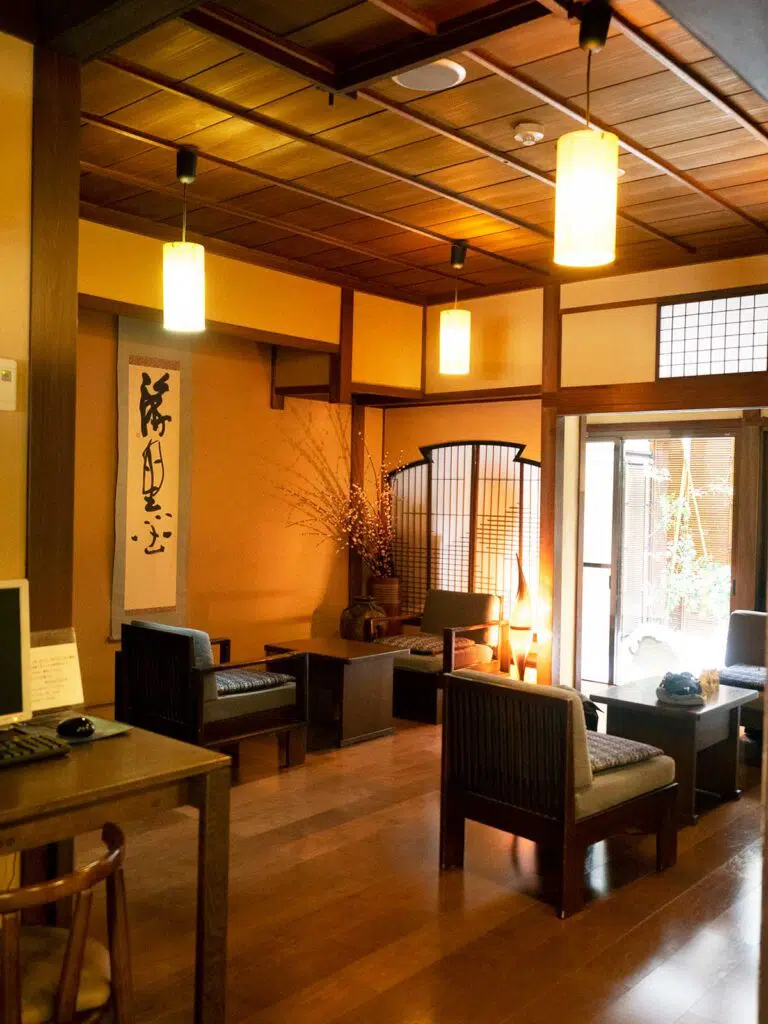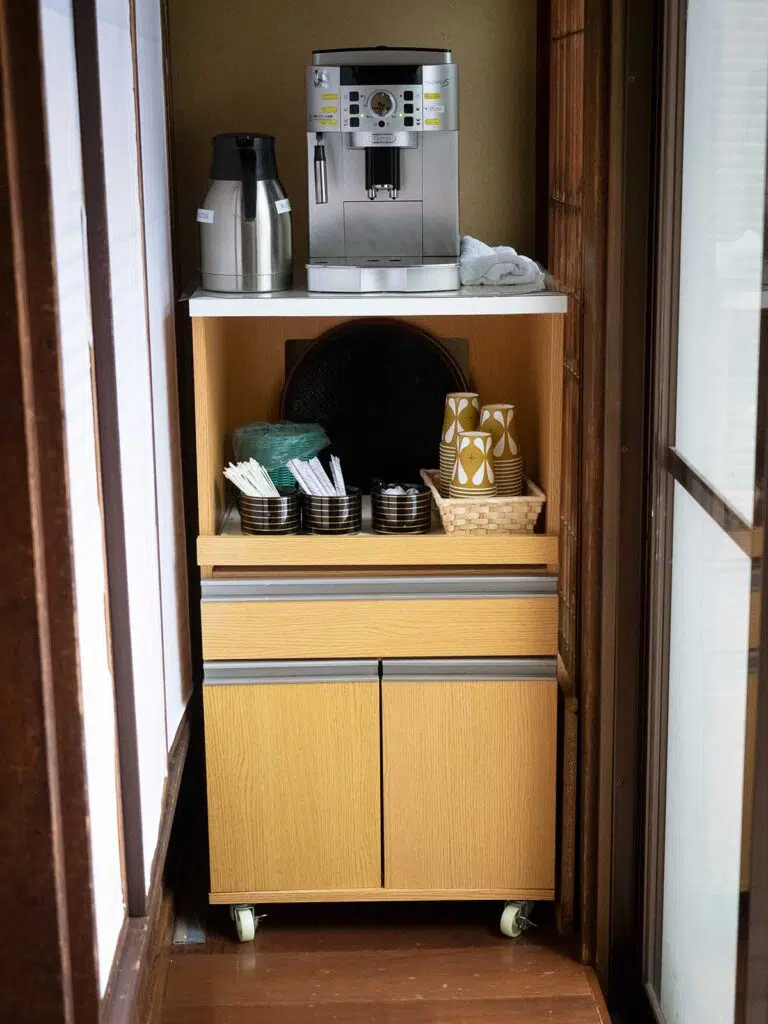 Along with the traditional irori there is a more modern common area with tables and chairs that look out on the ryokan's garden. Here you will also be able to make yourself a complimentary espresso.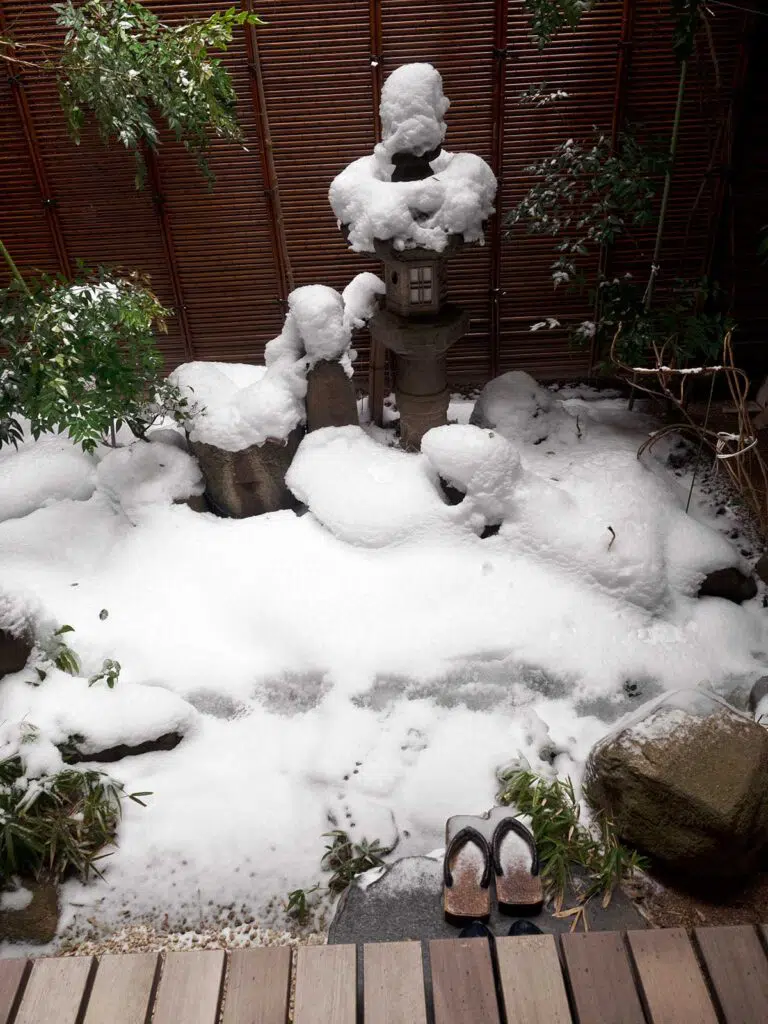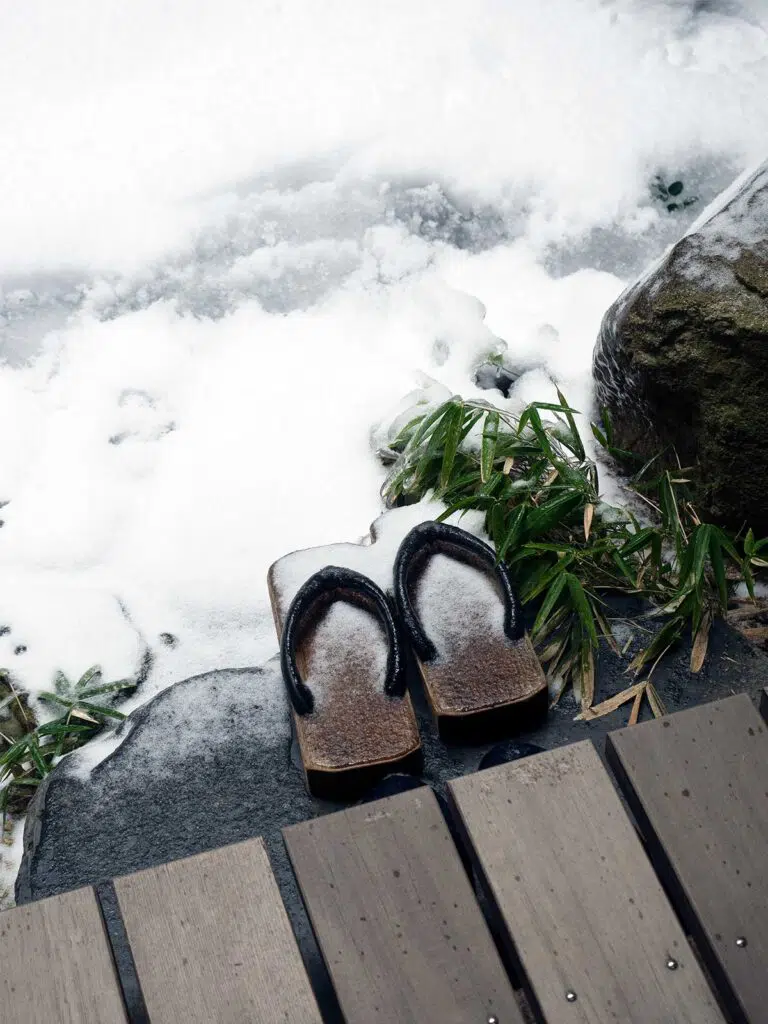 Restaurants & Bars
There is no bar on site. As this is a ryokan they offer meal plans, breakfast and dinner, or breakfast only. Alternatively, you can simply book accommodation and eat elsewhere.
If you do book accommodation with meals included it will be a set menu. You won't have a choice on what you eat. Of course, they will work with any dietary considerations you may have.
For dinner you will be given a set mealtime. If you miss that time slot, ie, you check in late, chances are you will also miss out on dinner.
Even though meals are one of the highlights of staying at a ryokan, on this occasion we didn't opt-in on the meal plan. Instead, we chose to eat at the many wonderful small restaurants around Takayama for both breakfast and dinner.
Things to do in Takayama
Takayama is well known for its beautifully preserved historic old town, Sanmachi Suji. When you can take a walking tour through the narrow streets feel like you have been transported back to the Edo era.
Lovers of food will not be disappointed. Takayama is well known for the local Hida beef, soy sauce, miso, and sake. Do take a local food and sake tour. Don't miss the local food market, Miyagawa Market every morning along the Miyagawa River.
The historic Hida Folk Village is also not too far away via an easy bus trip.
Important Notes to Consider
Ryokan Tanabe may not be suitable for the elderly or others with movement issues. Sleeping arrangements are on the floor. Though the futons are quite comfortable they can be hard on the back if you aren't used to them.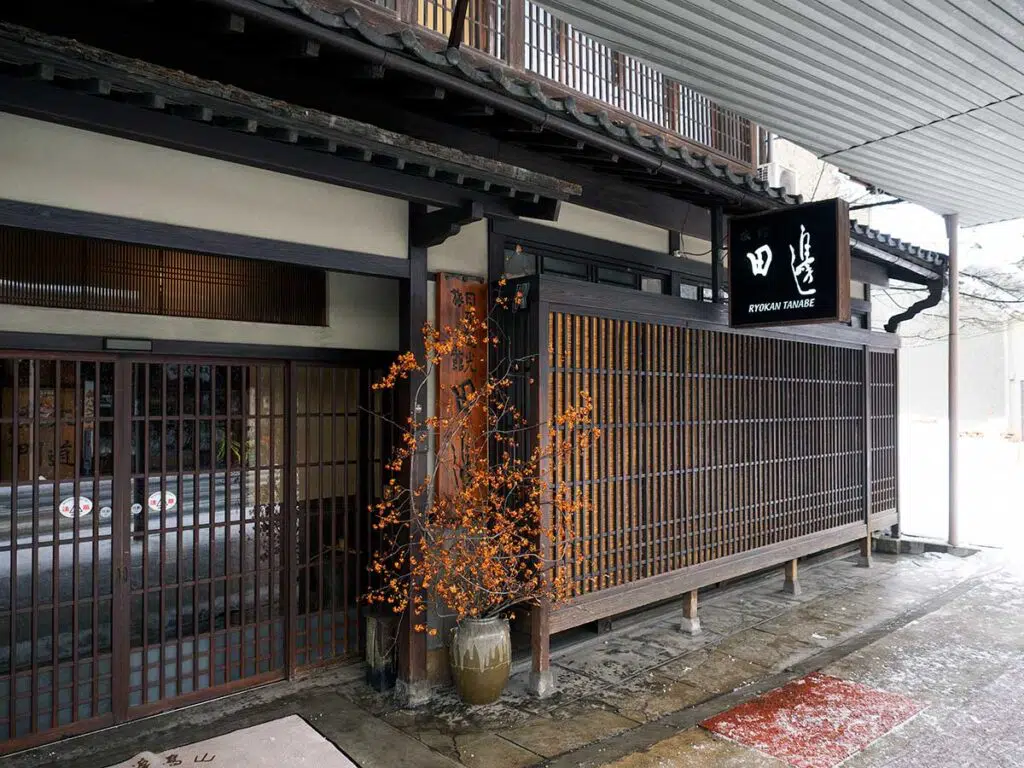 Overall Opinion
I couldn't fault our stay at Ryokan Tanabe. The staff are friendly and helpful, we were made to feel very much at home. We took Akiko Tanabe san's suggestion to visit Hida Folk Village one afternoon and were very glad we did.
The room was warm and comfortable. After a day of walking and exploring Takayama, as soon as my head hit the pillow I was out like a light on the futon. I even enjoyed a leisurely soak in the hot tub one night.
Everything you need is within walking distance. Including numerous restaurants and small bars. I highly recommend this accommodation as your base for a visit to Takayama.
Sara xxx
Book Ryokan Tanabe
58 Aioi-cho, Takayama-shi, Gifu-ken
Takayama -shi
More Japan Travel Stories