The original Din Tai Fung can be found on Xinyi Road in Taipei. The closest MRT to get you to the original Din Tai Fung is Dongmen Station (take exit 5).
I have a slight Din Tai Fung obsession. Even though Din Tai Fung has had restaurants established in Sydney for a few years now, my obsession is a recent one. As recent as November last year when Din Tai Fung Miranda opened in the newly refurbished Westfield.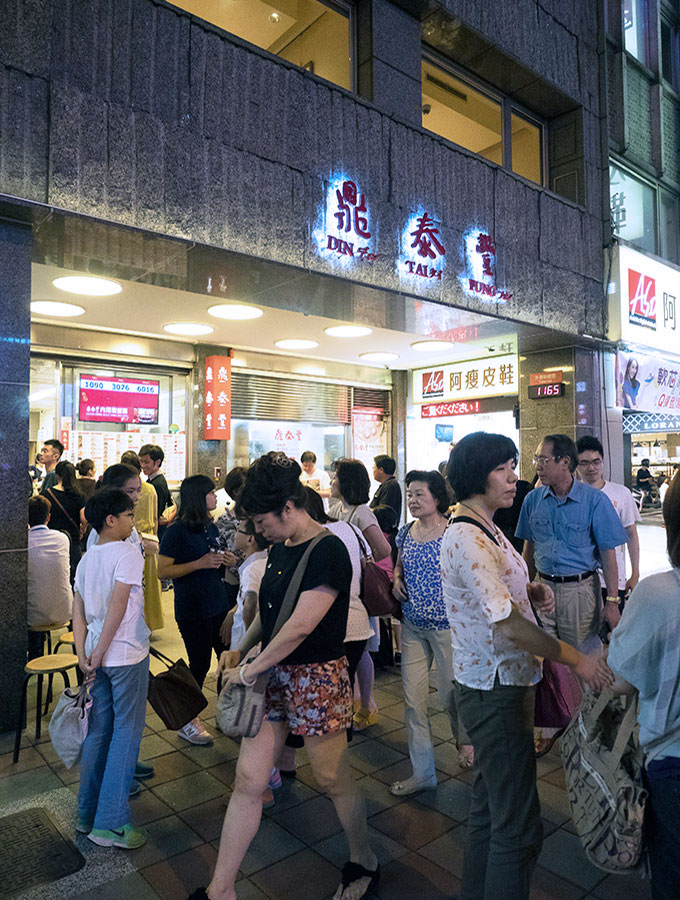 I have eaten more soup dumplings (xiao long bao) since November than I should probably admit to. Plus by dragging others along I have created other obsessed xiao long bao fans.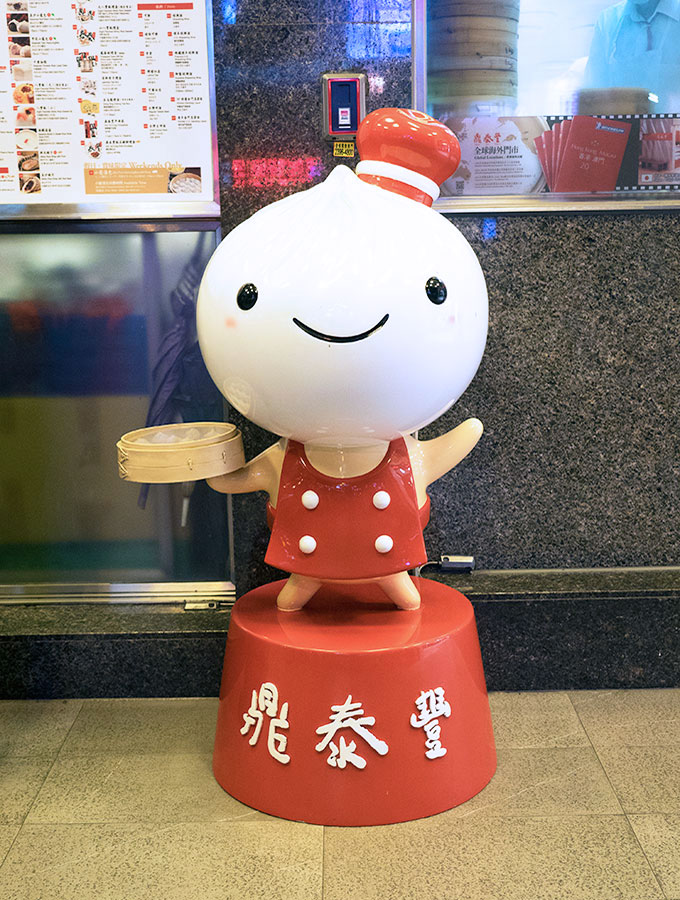 With my current dumpling obsession, it only made sense to track down the original Din Tai Fung during my recent trip to Taiwan. There are seven Din Tai Fung stores in Taipei City and then a few more dotted around Taiwan. But you will find the original Din Tai Fung on Xinyi Road.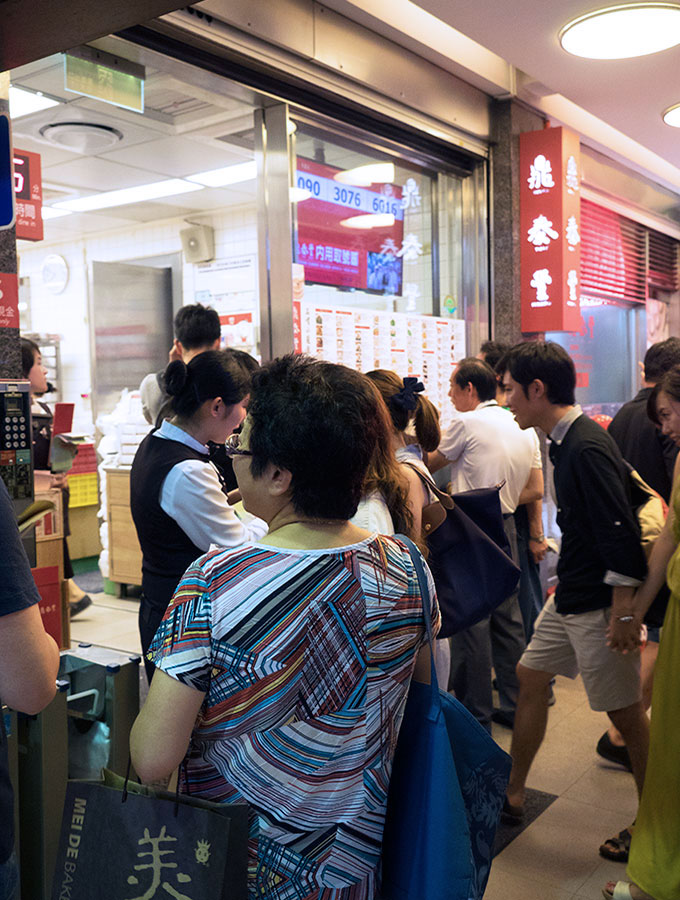 When we arrive around 7.30pm there are quite a few people milling around the front of the restaurant waiting to be seated. As soon as you get to Din Tai Fung approach one of the staff members standing at the entrance and they will hand you a menu, order form, and a pen. Tick off the items you would like eat, hand back menu, order form and pen, and they will tell you approximately how long the wait will be and give you a receipt with a number on it.
Explore the top hotels in Taipei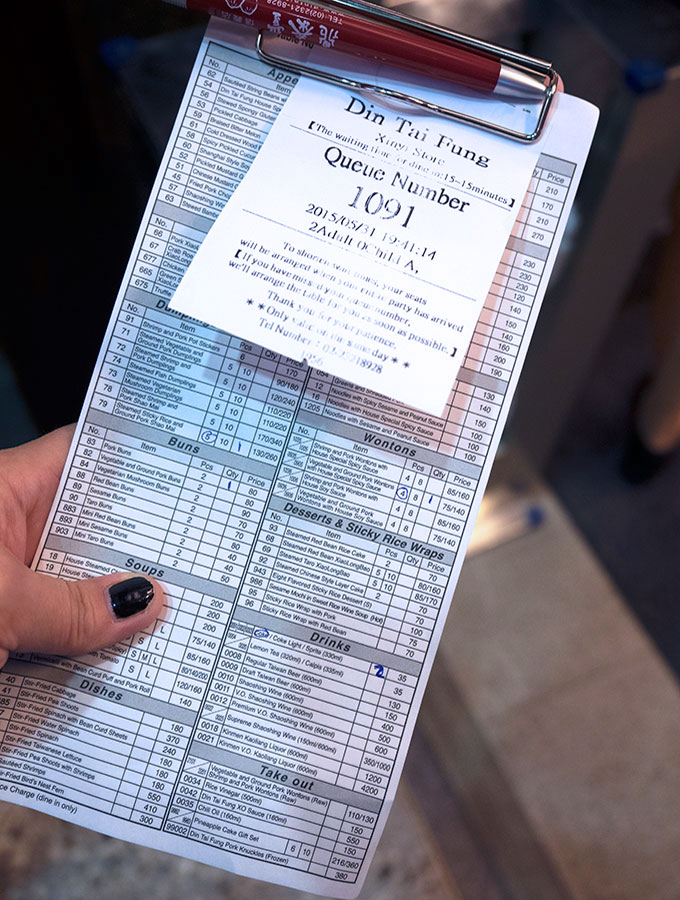 Word of advice, even if they say 15 minutes, don't stray too far away, as they seem to get you seated pretty quickly.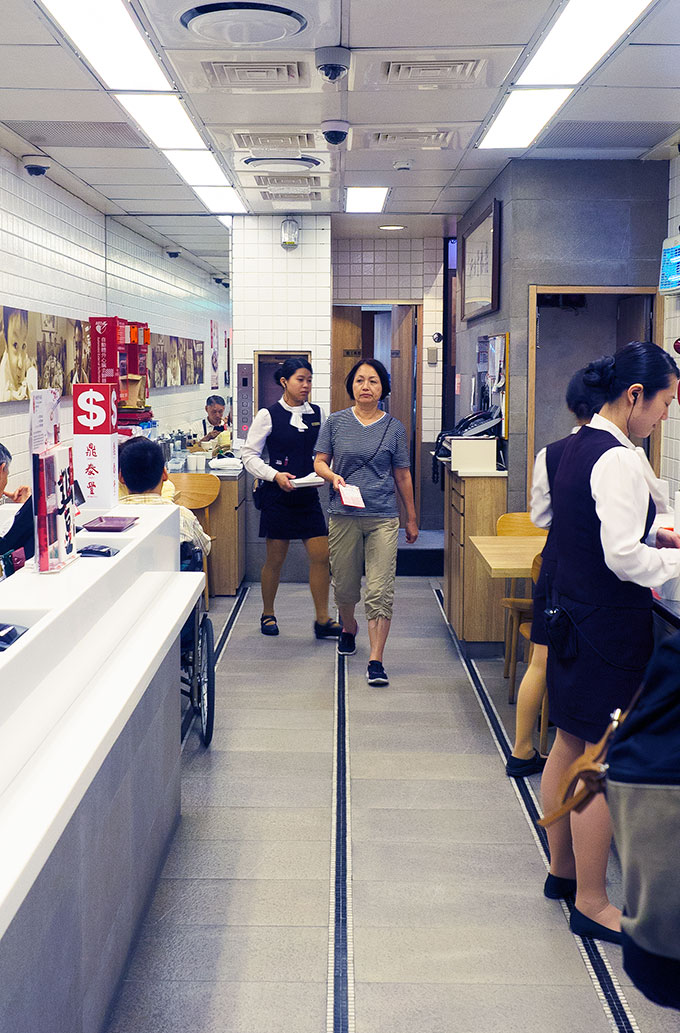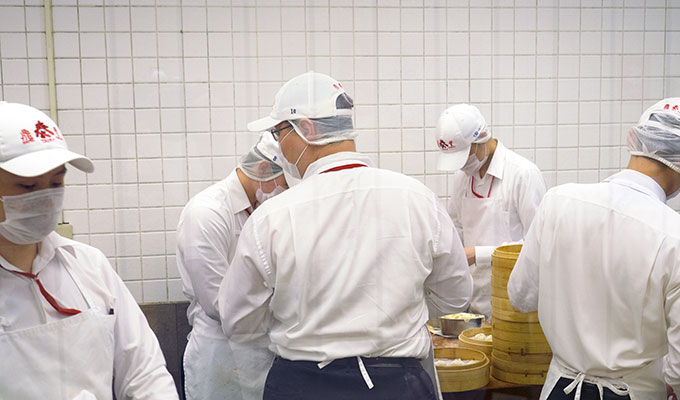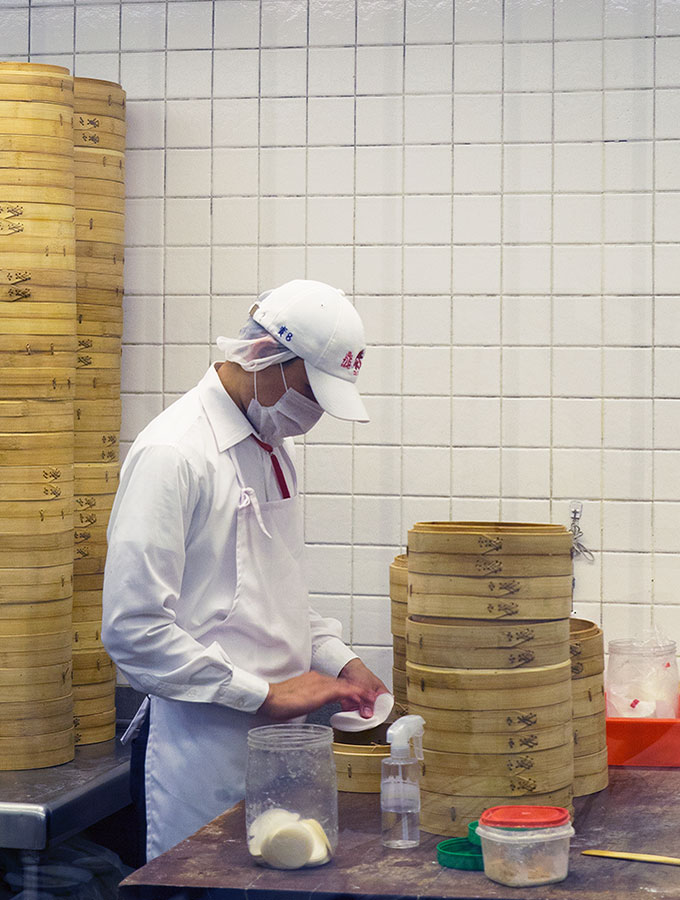 It is a long and narrow restaurant with three levels. There isn't much seating on the ground floor, and like the sister establishments in Sydney, you can watch the dumplings and noodles being handmade. We head up to level three to dine.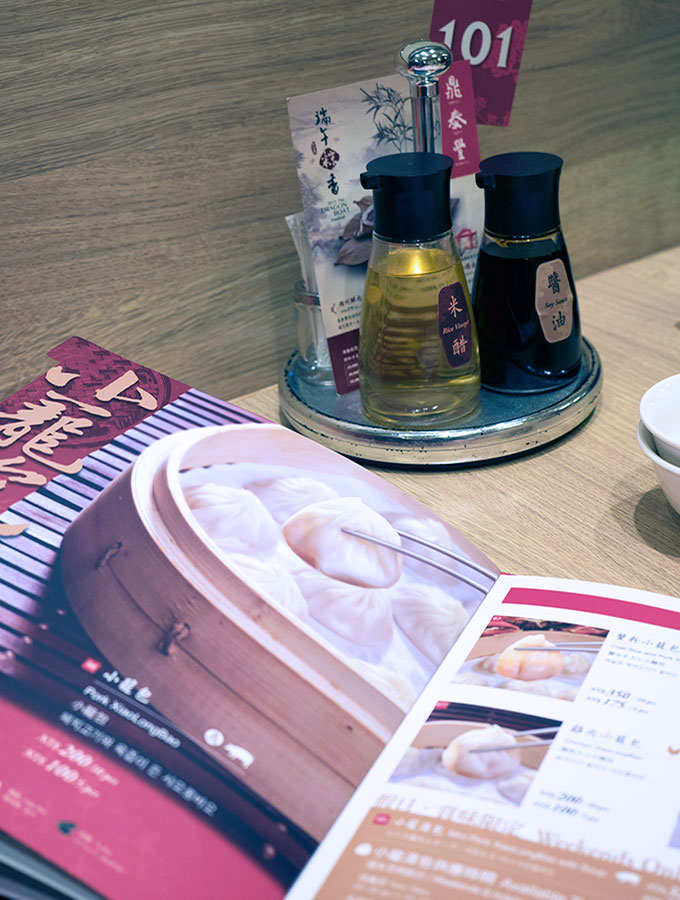 Big glossy menus seem to the norm in any Din Tail Fung restaurant. Of course vinegar and soy sauce are on the table waiting for your to pour into a bowl with some ginger to dip your dumplings.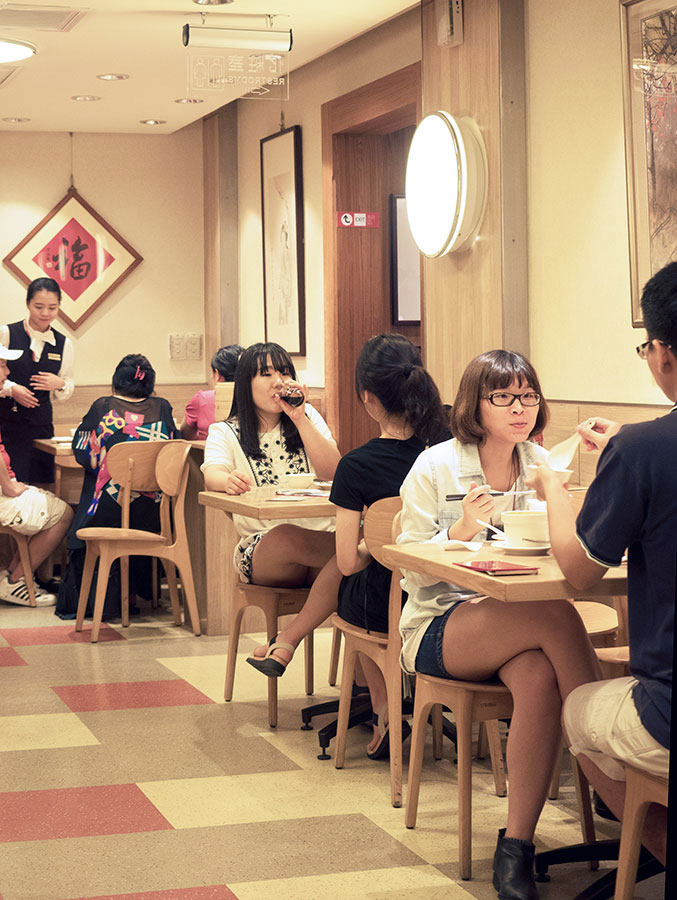 The menu is probably three times the size of what you can order in Sydney. There is more variety. Everything you can order at home is on there plus more. More types of steamed dumplings, a few more varieties of xiao long bao. There is just more of everything to choose from.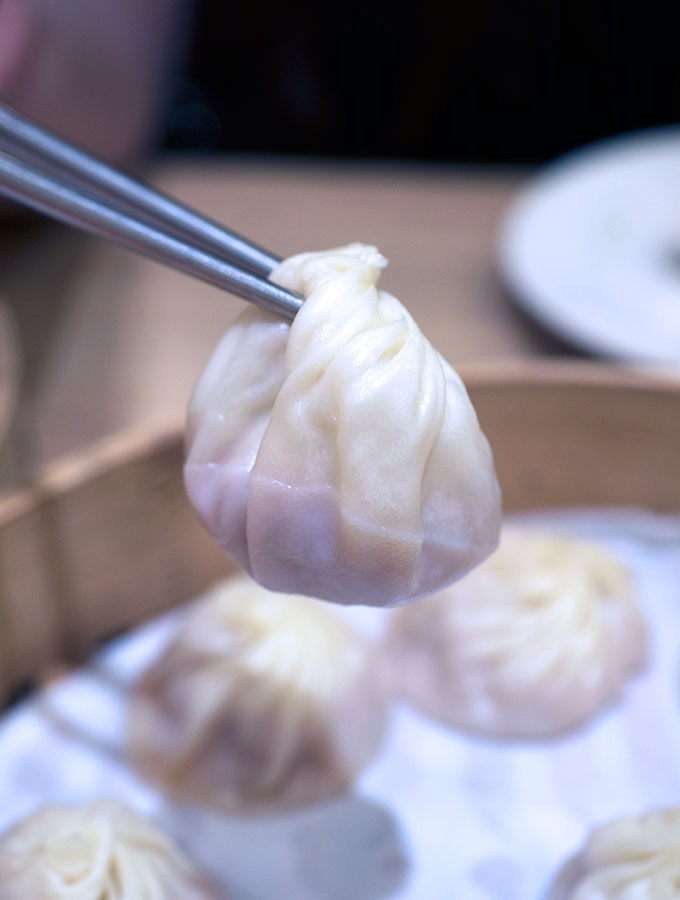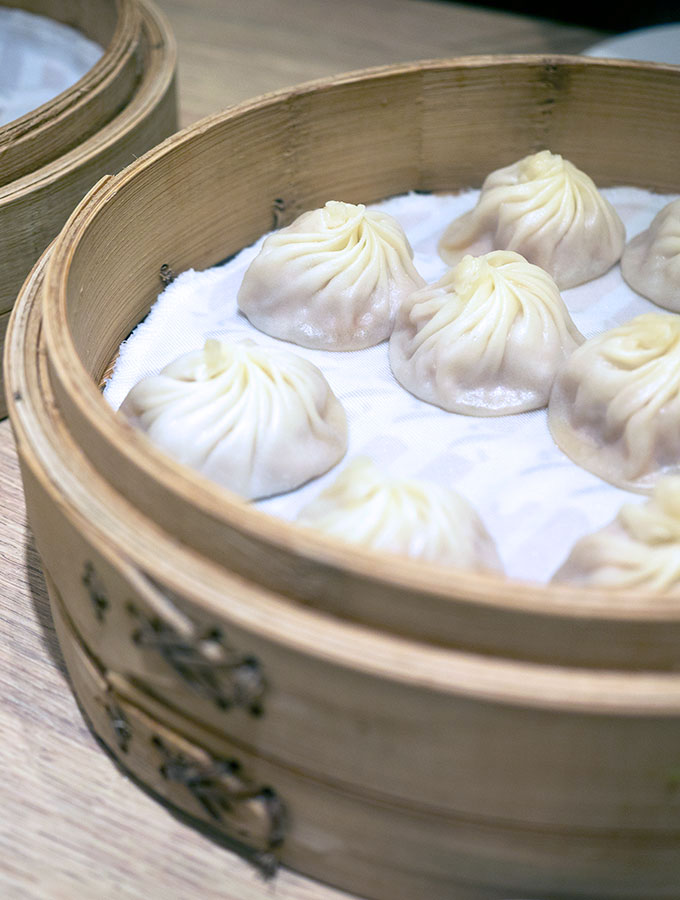 Of course, we order pork xiao long bao (NT$200/A$9.90) to try from where it all began. Yes, they do taste different from what we get at home. Do I like them more or less? I do actually enjoy them more. The mince is ground a little more finely and the flavours more delicate.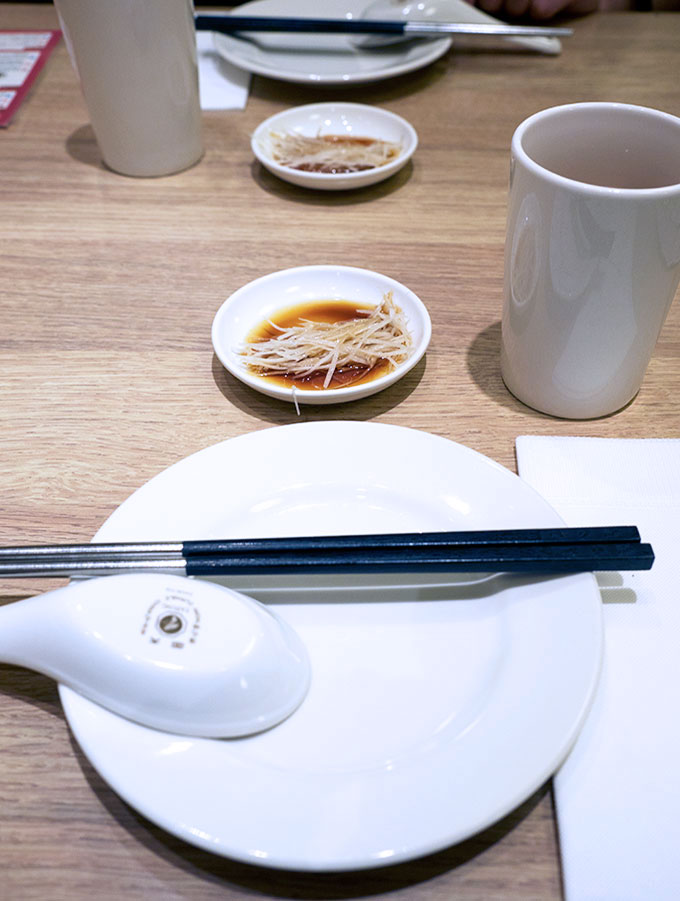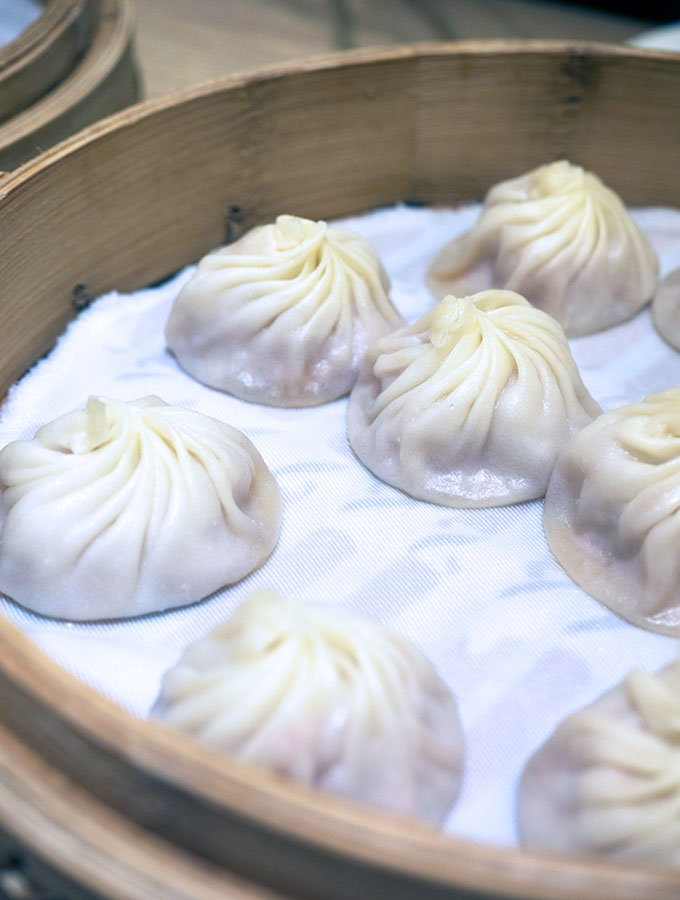 Also ordered are the chicken xiao long bao (NT$100/A$4.95). Flavours are very similar to the pork ones, but obviously, they taste of chicken, it really is the only difference. I prefer the pork.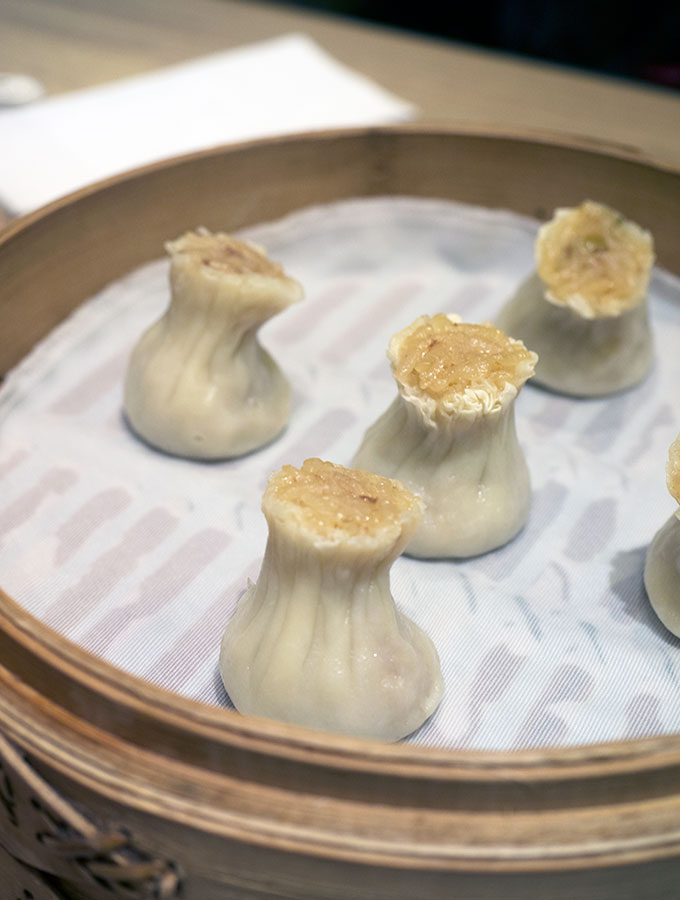 I haven't seen steamed sticky rice and ground pork shao mai (NT$130/A$6.40) on the menu at my local Din Tai Fung and had to order them. Not a big fan of these ones. More sticky rice than pork, which made them very gluggy to eat, but they were fun to try.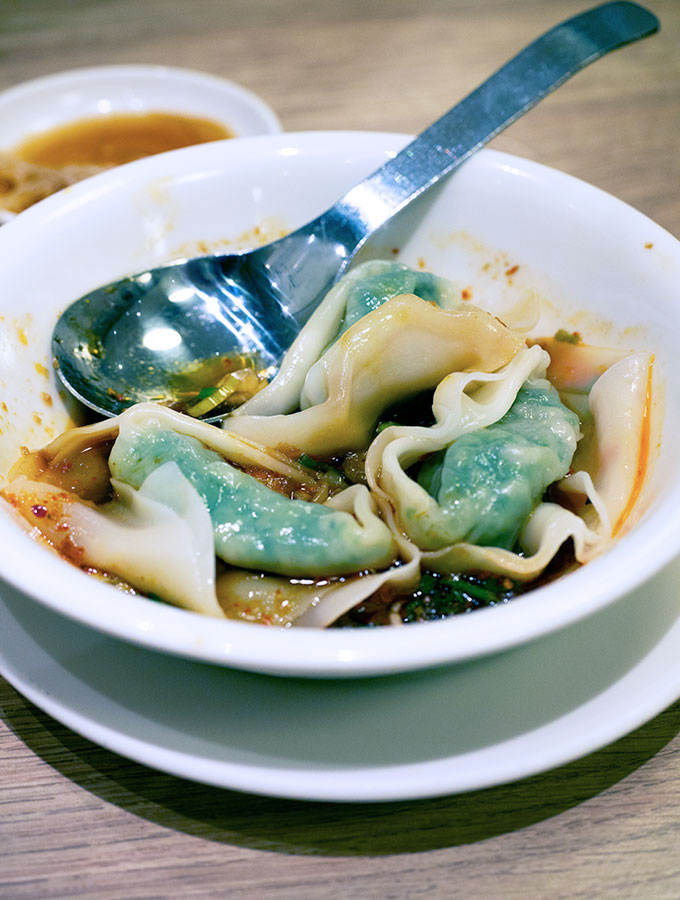 We are warned that vegetable and ground pork wontons with the house special spicy sauce (NT$75/A$3.70) are spicy. Being a lover of all things hot, I wasn't too concerned. But wow wee! It is like they are sitting in a hot sauce from hell. With sweat streaming from our brows with each mouthful we ate the lot. They were worth the tingly lips and a numb tongue.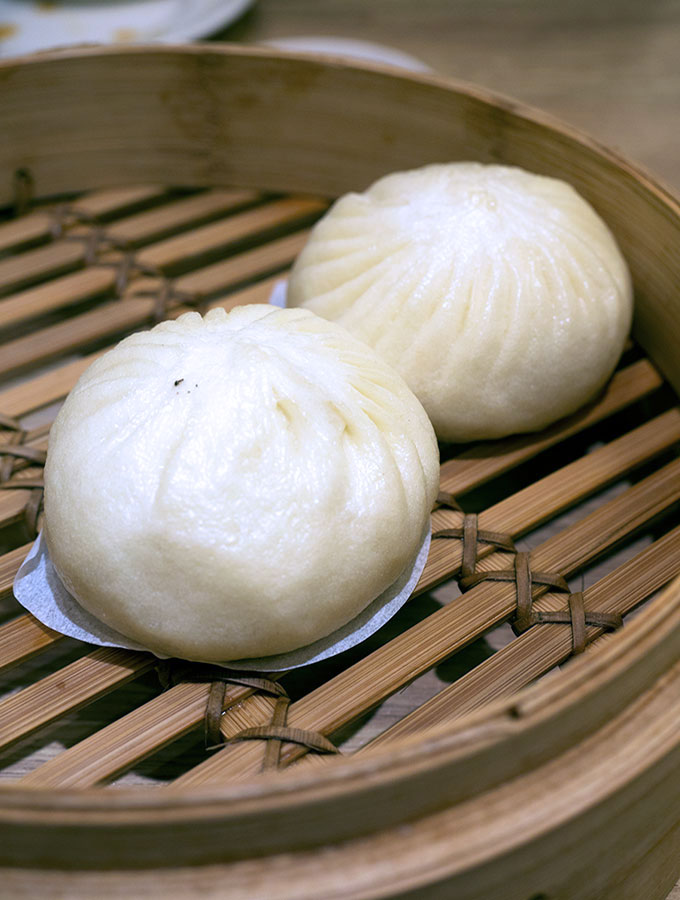 The steamed pork buns (NT$80/A$3.95) are a very basic pork bun. Could quite easily enjoy one or two for breakfast as they are very non-offensive and mildly spiced. Just be careful of escaping juices when biting into them.
The original Din Tai Fung in Taipei was well worth the visit. If you are a lover of Din Tai Fung in your hometown or xiao long bao in general, it is worth stopping in.
Oh and a little bit of trivia for you. Din Tai Fung was originally founded in 1958 as a cooking oil retail business. In 1972 they changed direction and started making dumplings and noodles. Definitely a clever move.
Sara xxx
Must try dish: Pork Xiao Long Bao
Who should dine here: Anyone after a noodle and dumpling fix
Who shouldn't dine here: Those that have gluten issues
What else you should know: At peak times be prepared to wait for a table.
Price: NT$70 – NT$550 (A$3.50 – A$27)
BYO: Fully Licensed
Bookings: No
Opening hours: Mon-Fri 10am-9pm/Weekends & Holidays 9am-9pm
Contact details: Din Tai Fung, Xinyi Store, No194, Sec 2, Xinyi Road, Taipei City. (MRT Dongmen Station Exit 5)
Website: www.dintaifung.com.tw
Further stories on Taiwan
Hello Kitty Kitchen and Dining - have a Hello Kitty cuteness meltdown at this themed cafe
Dr Fish Foot Spa - a pedicure like no other, not for the ticklish
Raohe Night Markets - walk and graze on incredible street food
Shilin Night Markets - the biggest night market in Taipei, spend the evening eating and shopping