As I read news of toilet paper flying off the shelves it got me thinking. What would my ultimate pandemic pantry be?
If the latest Coronavirus, Covid-19, gets to the point where I have to stay at home, then living for two weeks on chickpeas and rice isn't an attractive thought. Right damn horrifying, to be honest. Akin to channelling my inner Neil from The Young Ones.
Due to the lack of vaccine or treatment, if it comes to the point of staying at home or self-quarantine, I am going to do it in delicious style. But what would a foodie's emergency food pantry look like?
Tongue in cheek (or maybe not) I share my essential food pantry list for tastily sitting out the pandemic.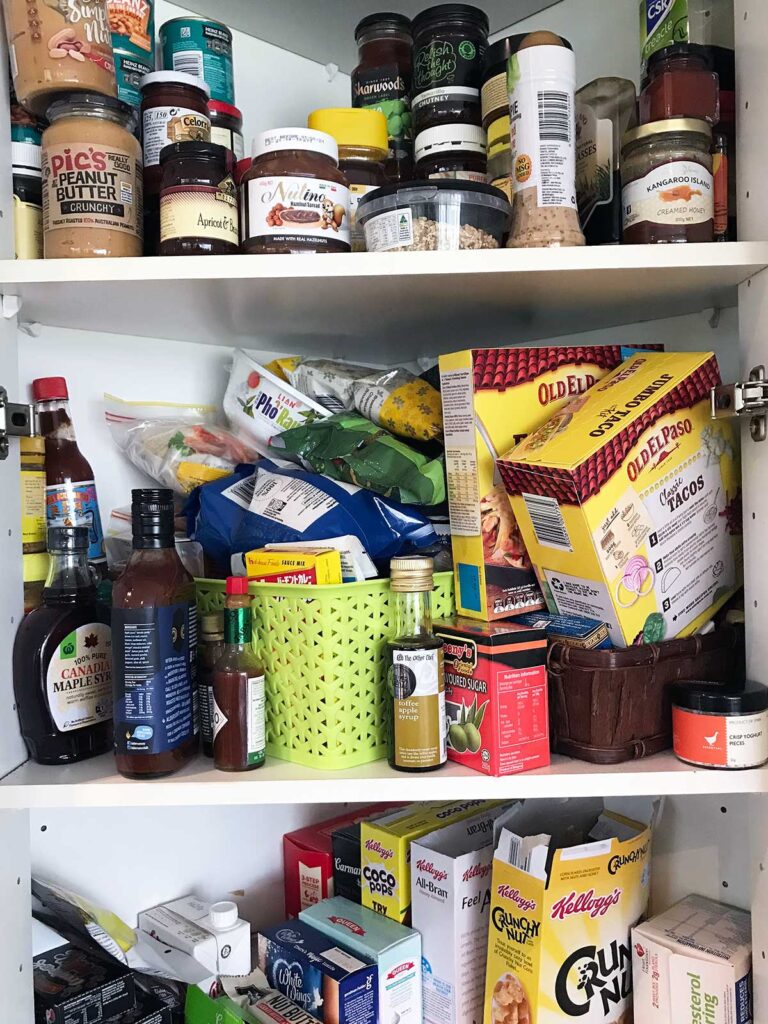 Pandemic Pantry Canned Goods
As people stock up on rice, canned beans and tomatoes have a long hard think about eating that for two weeks solid.
Okay, all of those items are staples in my pantry, but let's think a few notches up regarding canned goods people!
Foie Gras
Did you know that canned foie gras has an amazingly long shelf life? What's not used from the pandemic pantry will be perfect for entertaining guests next Christmas.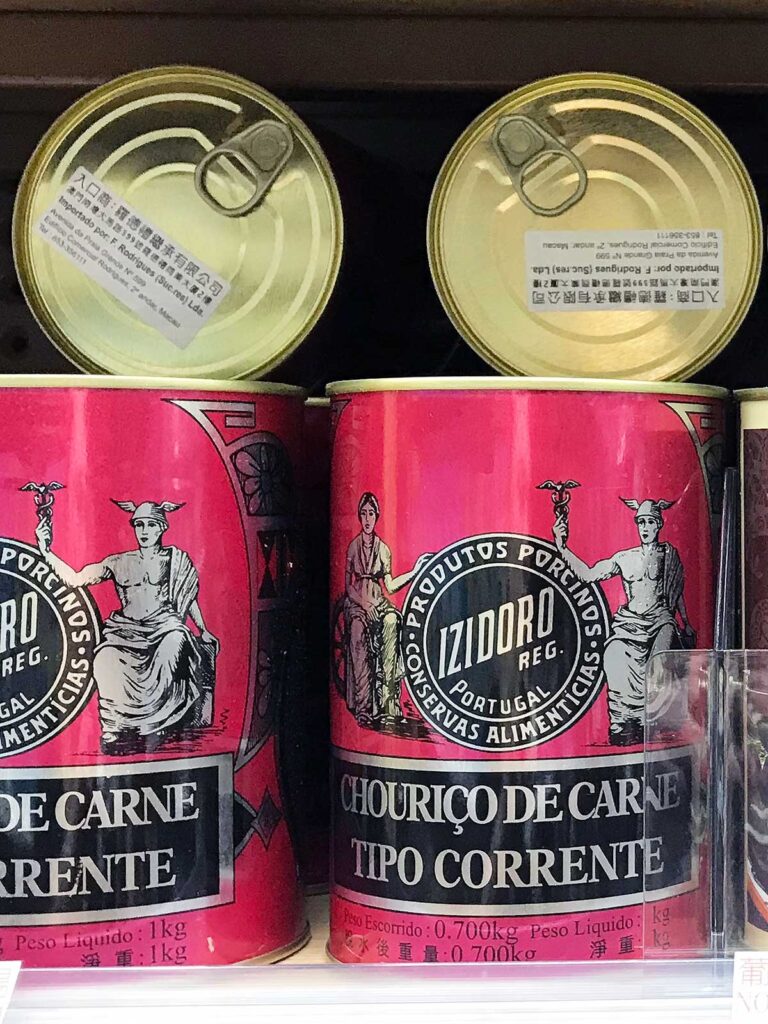 Margo Ibérico
Translates as an expensive luncheon meat. Magro de Cerdo Ibérico is canned lean pork cooked in its own juices. Basically, it's a snob's version of spam from Spain. I picked up my tin when in Macao.
Crab
Budget tip just between us, canned crab isn't too bad. I've used it many times and if being cooked in a dish, nobody will notice nor care if marooned at home.
Anchovies
Simply place anchovies on some grilled baguette from your freezer stash (or freshly baked due to your new boredom busting baking skills). Also a great flavour enhancer in your Italian chickpea ragu.
Smoked Oysters
I am a fan of the old smoked oyster. Plonk one on a Jatz or Ritz cracker with a splash of lemon juice and cracked pepper. A nice smoked addition to the walk in pantry.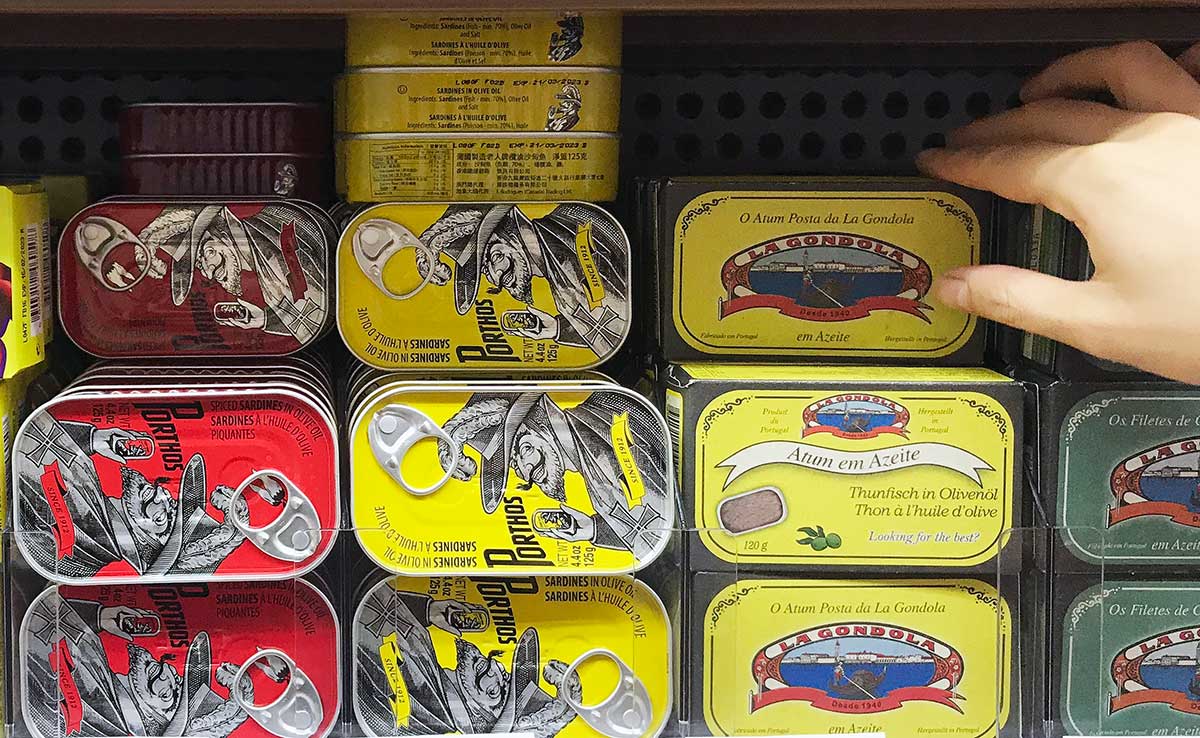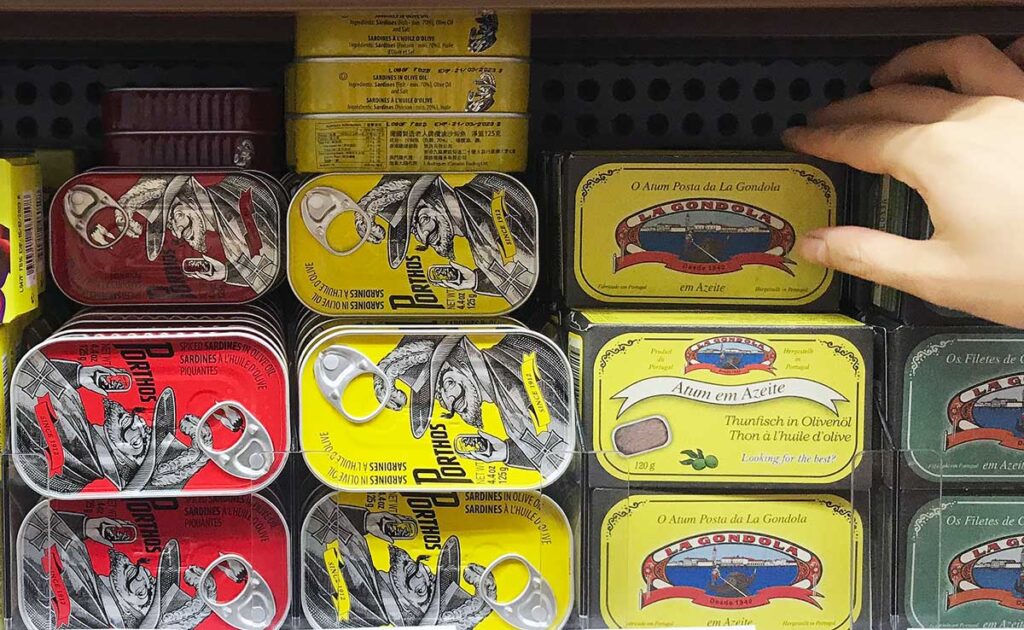 Other Seafood
Stock up on anything in a tin from Spain or Portugal, you seriously can't go wrong. Plus you won't be short on variety, tuna, baby scallops, squid, mussels in escabeche, octopus, sardines and mackerel. Eat straight from the tin with a nice glass of wine (see that booze guide!).
Artichoke Hearts
I love the slight umami flavour of artichoke hearts. They're great for topping homemade pizza or adding to a pasta dish.
Chickpeas
I know I poo-pooed the old chickpeas, but they are very versatile and the aquafaba (chickpea water) is the perfect substitute for egg whites when your egg stash runs out.
Tomatoes
Okay, okay, okay, another one which is obvious, but so versatile. Go one step further and stock up on sun dried tomatoes and tomato pesto.
Olives and Pickles
I couldn't survive for two weeks without either of these items. They will go perfectly with your Spanish/Portuguese tinned seafood extravaganza.
Pesto
You'll thank me for this one when the basil runs out. Smear on some baguette that has seen better days. Top with freezer cheese and bake. Perfecto!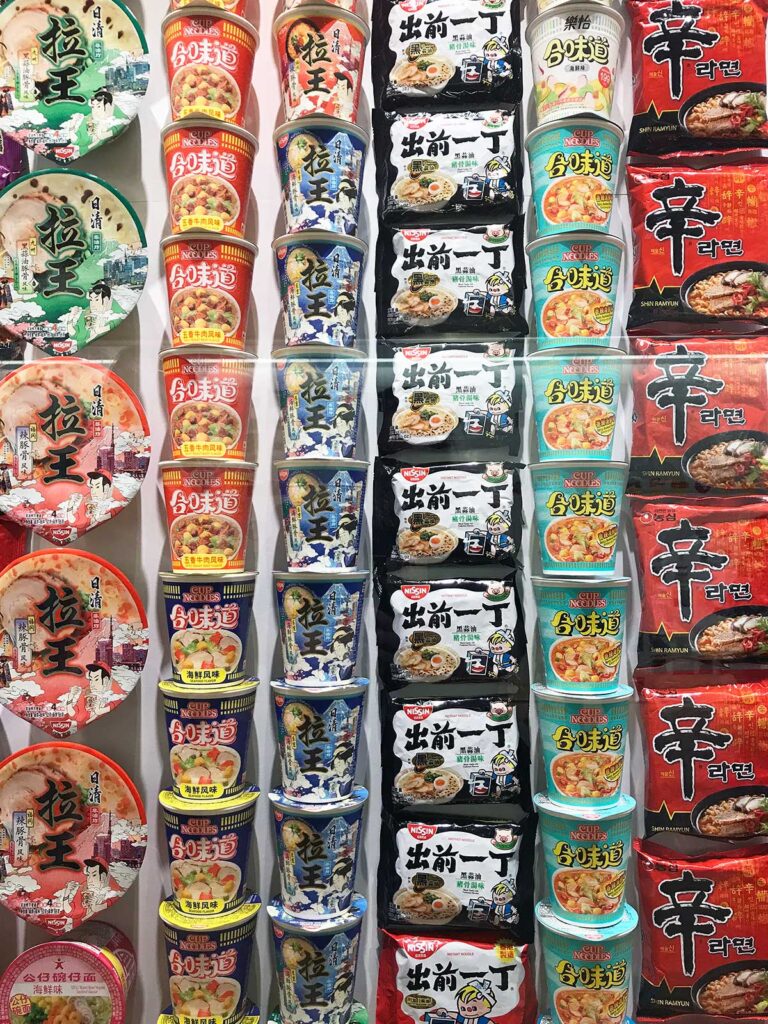 Dry Goods to Survive Armageddon
Rice Rice Baby
But not just any old rice. Stock up on a variety of rice! Jasmine rice cakes are simple and go deliciously with a jar (or homemade) peanut satay sauce. Japanese sushi rice to make tinned tuna or salmon sushi. And don't forget the basmati to make a pilu using pantry staples of sultanas and pistachios.
Flour
By the end of two weeks you will be the Goddess (or God) of baking. What else are you going to do? Life cannot go on without freshly baked bread, cakes and cookies. Change things up with various flours. Have fun experimenting now you have more time on your hands than you know what to do with.
Chocolate
You can't have a pandemic pantry without chocolate. If you don't know what chocolate is for, you are dead to me.
Nuts about Nuts
Coconut, macadamia nuts, almonds and cashews. Can be used in baking (remember you're a baking God now), smoothies, sweet and savoury treats. Or make your own nut mix to have with that dry gin martini.
Freeze-Dried Fruit Powders
Add these to anything for a flavour and colour kick. I'm a big fan of blueberry. Great in cakes, smoothies and meringues. Alternatively, smear it over your body and do a Violet Beauregarde impersonation. Another way to break the boredom, or when your arms are sore from kneading dough.
Truffle Salt
Is there a more perfect way to finish off that ever so delicious aquafaba omelette filled with Magro Ibérico than with a sprinkle of black truffle salt? Probably.......
Keeping Things Liquid
Oil
You are not going to survive without oil. Trust me around day five you are going to have a craving for unobtainable deep fried food. Even if you are pious and don't touch the stuff, that craving is going to hit you hard!
Coconut Water
While others strip the shelves of water, go grab that shelf stable coconut water. Perfect to make smoothies with that stash of frozen berries.
Tonic
Goes with the gin. Need I say more? (see booze section of this post)
Japanese Liquids
If I didn't have a stash of soy sauce, mirin and cooking sake I would be a shaking mess of Japanese withdrawal by the end of two weeks. Not a pretty sight, trust me.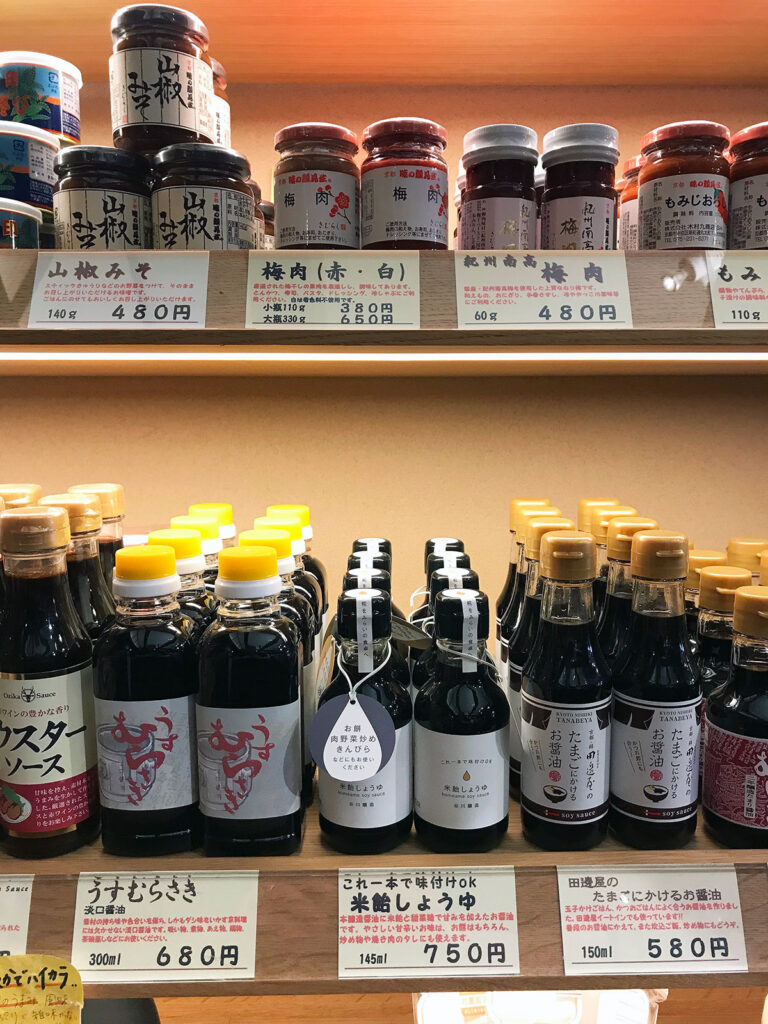 Putting the Chill on Covid-19
You neeed more in your freezer than frozen pepperoni pizza. My freezer is my best friend at normal times. Being faced with two weeks of coronavirus isolation will make it my BFF!
Dairy Items to freeze
You may not have thought of freezing dairy items before, but many freeze well. I always have a stash of shredded cheese in my freeze. Butter, cream and buttermilk all defrost well to use in cooking. Try Buttermilk Chive Scones for example.
Carb Cache
To avoid a carb withdrawal meltdown, stock the freezer with bread rolls and sliced bread. Defrost bread rolls and re-heat in the oven. Toast bread from frozen. An easy peasy solution, because some of us still eat bread.
Fruit and Berries
Blueberries, bananas, plus other various fruits and berries. I also like a stash of frozen coconut pieces in the freezer too. Great for baking, but all mainly used for my morning smoothie.
Meat my Deep Freezer
A variety of ground/minced meat, chicken, beef or a veal and pork mix is perfect for so many dishes. Pork fillet is lean and versatile.
Don't forget the beef and gourmet snags. If in self isolation, why not treat yourself to a gourmet BBQ. Plus, if we lose electricity, you may be sick of barbecues by the end of it. Fill those gas bottles!
Seafood Forever
Prawns, both raw and cooked, freeze like troopers. Make sure you clean and shell them first. They are perfect for prawn toast or garlic butterfly prawns.
Salmon fillets are another versatile ingredient, and trout makes things a little more exciting during a coronavirus meltdown.
Bringing the Chill to my Chilli
I freeze a lot of things and chillies are one of my favourites. So easy to chop and de-seed when frozen. Prime cook's tip right there folks. Don't forget to freeze a variety of herbs as well. Chives, thyme and rosemary are great freezer candidates.
Bacon
Just like chocolate. If you don't know why, move along now, we can't be friends.
Limoncello
If the apocalypse is coming I plan to be happy when it arrives and shall sup cold limoncello. See booze section below.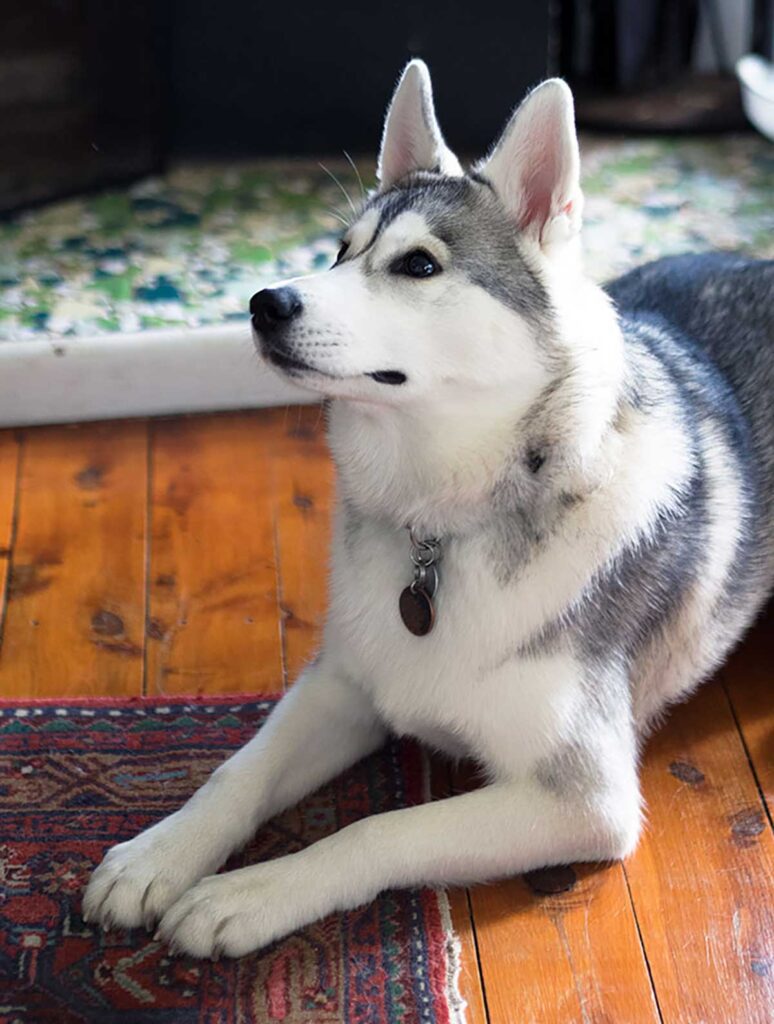 Fur Babies Forever
The all important dog pantry should not be forgotten. Get a nice stash of their favourite dry dog food. Harley has a preference for Ziwis, that damn expensive gourmet doggo!!
If you make their meals yourself, as we do, make extra packs for the freezer. Plus treats, we all need treats in our life, including Fido. These peanut butter and carob dog treats should do the trick.
Booze Baby Booze
Last but not least the all important booze section. Make sure you have a good stash of alcohol. No pandemic pantry would be complete without booze. If you haven't started your wine cellar yet now is a good time to do so.
I would also add vodka, a couple of decent whiskies, and some sake to pair with your tinned tuna sushi. Plus gin, don't forget the damn gin!
A few other things I couldn't go without are instant ramen, coffee beans, and Pana chocolate. Let me know in the comments what you would have to stock in your pandemic pantry!
Sara xxx
Recipes from a Pandemic Pantry
Super Easy Spelt Pita Bread
Piragi
Irish Potato Bread
Chocolate Swirl Meringues
Indian Rice Doughnuts
Coconut Slice
Fall Out 4 Dirty Wastelander Cocktail
Coconut Cardomom Burfi
Chocolate Brazil Nut and Ginger Cookies
Chocolate Sour Cherry and Almond Cookies
Japanese Rice Soup
Pork Bacon Cheese Sausage Rolls
Easy Sultana Cake
Serious Covid-19 Info & Links
For reliable and realistic information on stocking up your emergency pantry, WA Department of Fires & Emergency Services have a great emergency pantry list. It is fire related but a lot on the list applicable.
This is an interesting link to John Hopkins CSSE up to date information regarding Coronavirus Covid-19 Global Cases including Australia.
This link is one is to a healthmap.org showing an animation of the spread of Novel Coronavirus Covid-19 from day to day. It's pretty damn scary.