Create the ultimate Easter menu with my favourite Easter dinner ideas. From snacks and nibbles through to desserts. No matter if you are preparing a baked ham or casual seafood brunch I have you covered.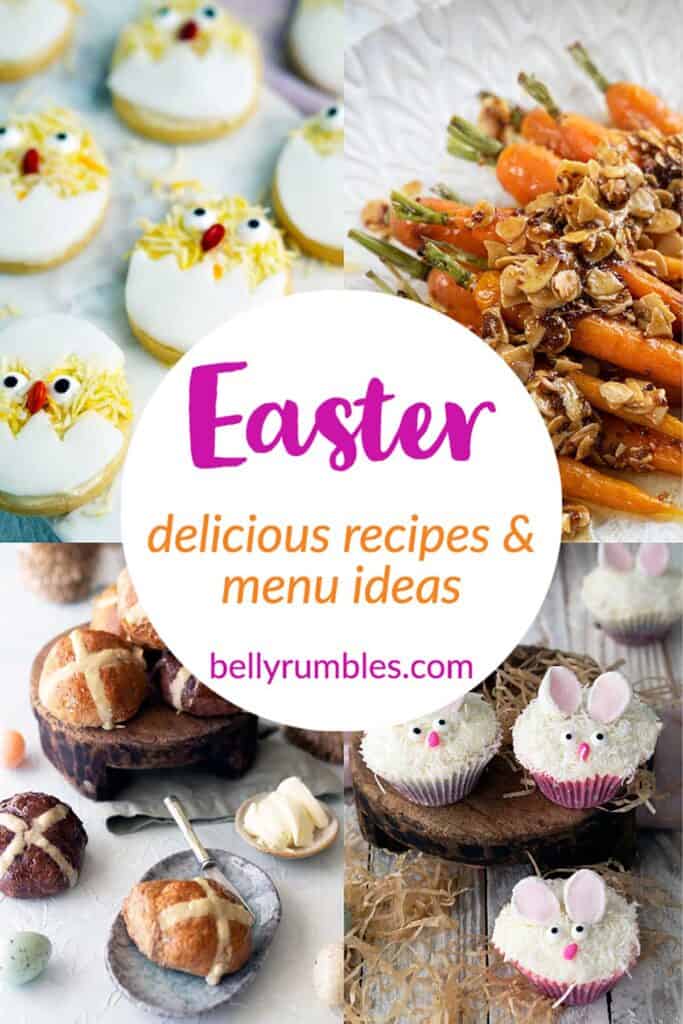 Easter is always a lot more relaxed than Christmas in our household. It may be more relaxed but it's no less delicious and filled with lots of Easter Treats.
The holiday always starts with breakfast on Good Friday with hot cross buns.
Then comes Easter Sunday, again breakfast is an important family ritual with eggs of all sorts. Later in the day is the family gathering where we all enjoy Easter dinner or lunch together. A casual affair, but a tasty one.
Below are a few Easter dinner ideas, along with breakfast inspiration and brunch thoughts.
Sara xxx
Contents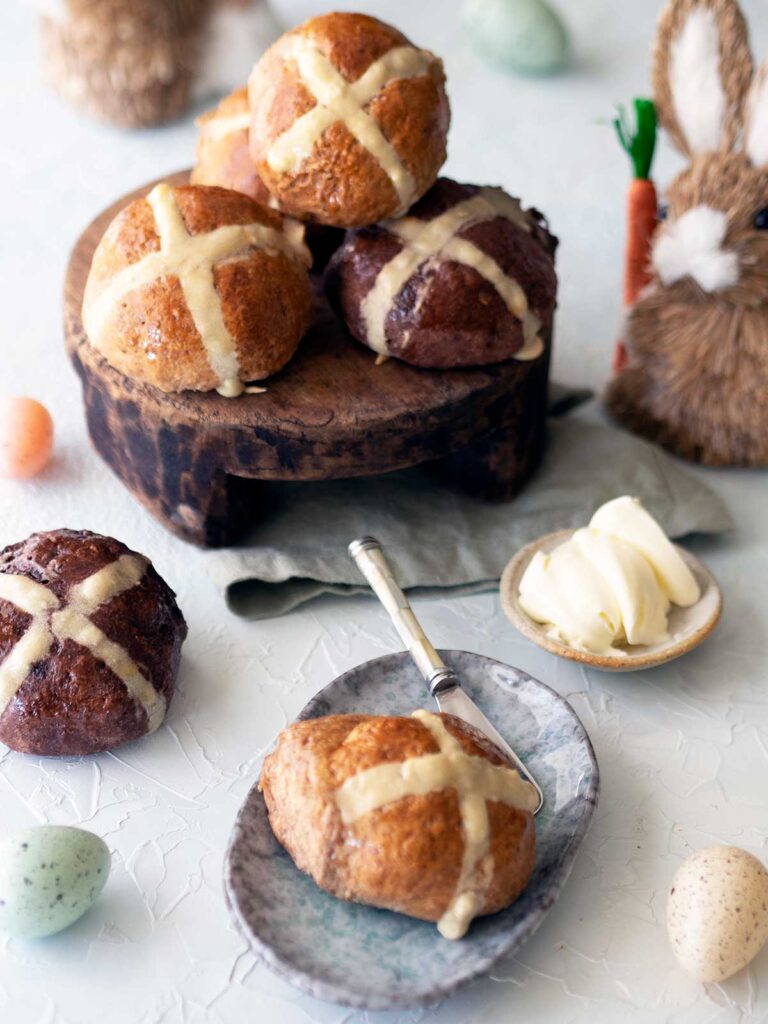 Breakfast Ideas
Breakfast is truly celebrated over Easter. It may be a hearty affair after egg hunting. Or something light before heading to church or other celebrations.
Alternatively, you may be making the most of an extended long weekend with a leisurely and relaxing breakfast.
See All Breakfast Recipes >>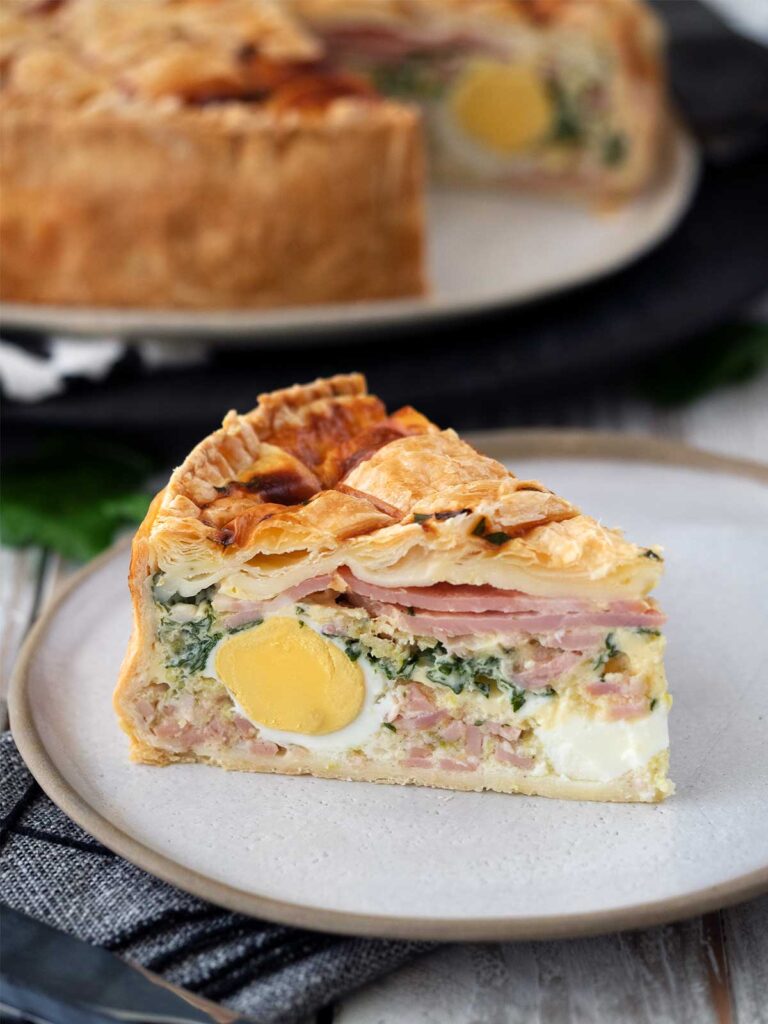 My Favourite Hero Dishes
There is always one hero dish at Easter dinner or lunch. That stand out star attraction. It could be a glistening glazed baked ham with a selection of sides or even an impressive bacon and egg pie for brunch.
If you haven't attempted to bake a whole ham before please look at our step-by-step guide on how to cook a ham.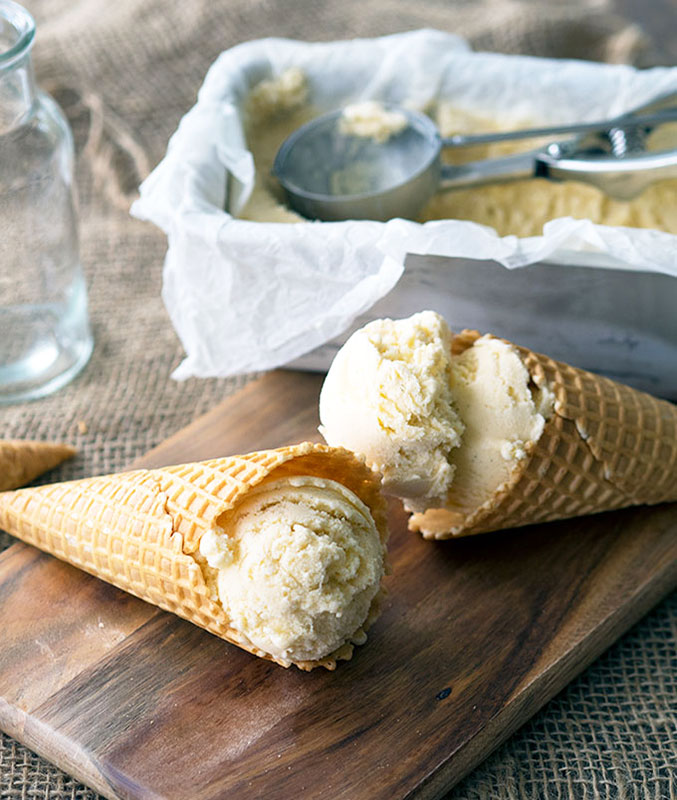 Sweet Easter Treats
One of my favourite sweet Easter recipes is hot cross bun ice cream. A recipe I created using a trick I learned from Wylie Dufresne when I was in New York.
See All Easter Recipes >>
Easter Dinner Ideas and Menus
A few Easter dinner ideas, lunch and breakfast menu suggestions. Feel free to swap and mix dishes between them. My perfect Easter menu appears in the printable recipe card at the end of this article.
Sara's Perfect Easter Menu
Post Egg Hunt Breakfast
Seafood Lunch
Easy Easter Dinner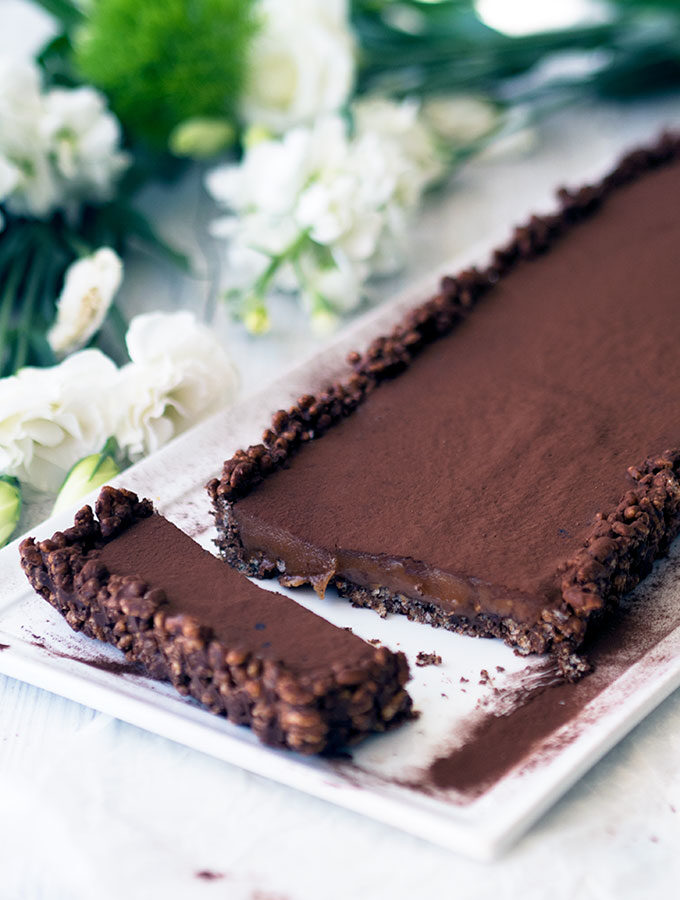 Menu 1 - Sara's Perfect Easter Menu
My perfect Easter menu reflects all the foods I love about Easter. Enough food to generously feed the extended family. Of course, you would need to start with piragi and a must have Easter cocktail.

To Start
~ Easy Pork Veal Terrine with crusty bread
~ Also to go with the crusty bread Burrata Salsa Tartufata
~ Oysters served simply with Champagne Mignonette

Mains
~ Pork Loin with perfect crackling via the air fryer
~ Oven baked Maple Garlic Chicken Thigh Cutlets
~ Garlic Butterfly Prawns (shrimp) and more bread!

Sides
~ Roasted Dutch Carrots with a Buttery Honey Almonds
~ Super crunchy Parmentier Potatoes
~ Sinfully good Cheesy Cauliflower Bake

Desserts
~ Caramel Chocolate Crackle Tart
~ Pashka, a traditional Latvian Easter dessert via Russia
~ Nama Chocolate and a cup of Coffee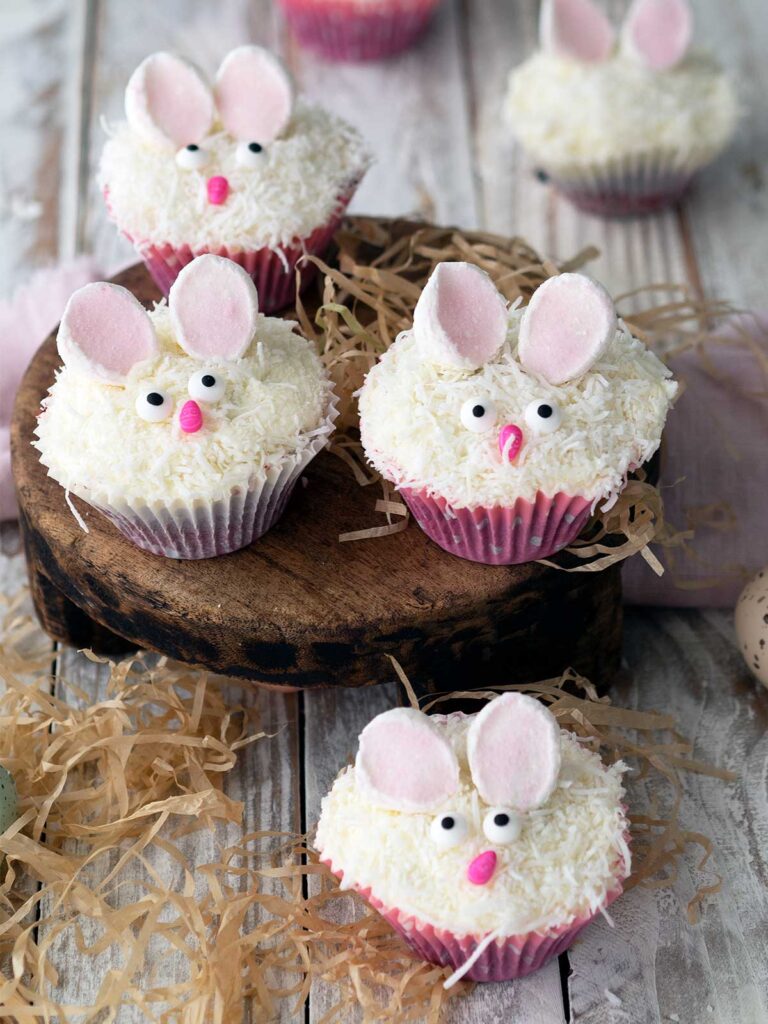 Menu 2 - Post Egg Hunt Breakfast
After an early start with the kids hunting for eggs, everyone will need a hearty and satisfying Easter breakfast. Be sure to start with hot chocolates for the kids and strong coffees for the adults.

A Selection to Share
~ An impressive Bacon and Egg Pie
~ 30 minute Quick Hot Cross Buns
~ Gozleme with various fillings
~ Blueberry White Chocolate Waffles
~ Crispy Bacon and Hard Boiled Eggs (coloured or not)
~ A selection of Toast, a variety of Bread, and Savoury Muffins
~ Cold Deli Meats and Cheeses

A Sweet Finish
~ Bunny Cupcakes for the kids (or those kids at heart)
~ Easter Rocky Road
~ Tim Tam Balls
~ Fresh Fruit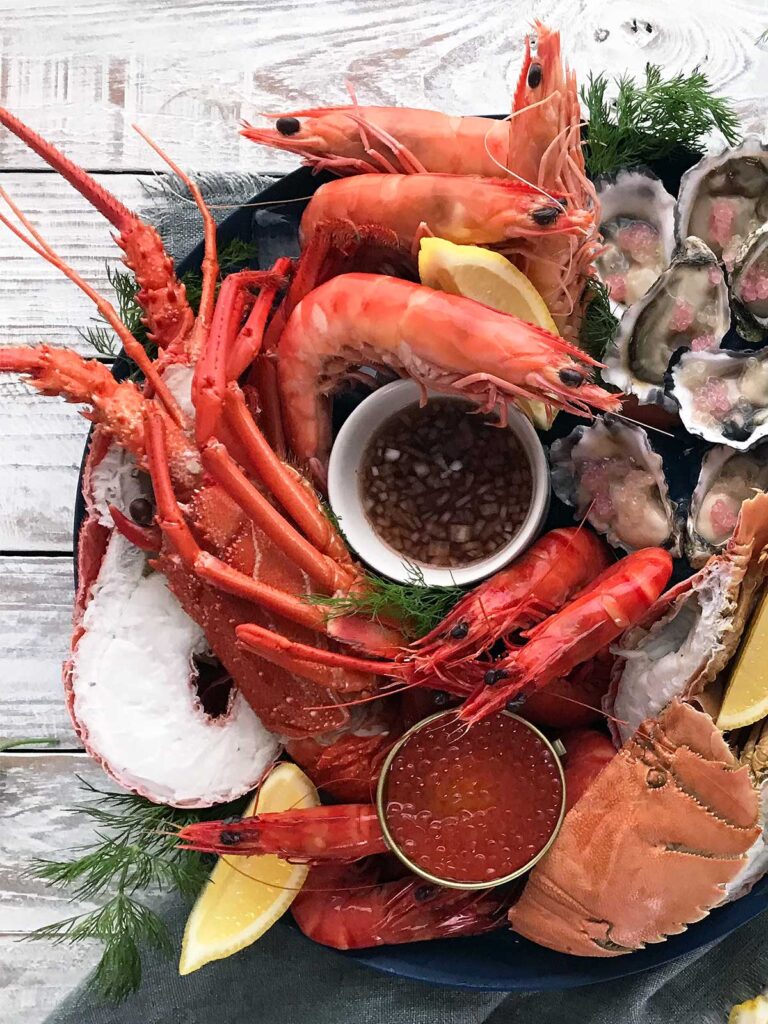 Menu 3 - Seafood Lunch
Seafood is traditional for Easter. Go for a mixture of hot and cold dishes. Some that you can prepare ahead of time and others easily at the last moment.

To Start
~ One bite creamy Crab Lettuce Cups
~ Easy Smoked Salmon Dip and dippers
~ Oysters freshly shucked with a variety of sauces

Mains
~ A piled high Seafood Platter
~ Classic Trout Almondine for some French flair
~ Pipis in creamy white wine and garlic sauce

Sides
~ Crunchy and nutty Broccolini Slaw
~ Zingy Dill Pickle Pasta Salad
~ My favourite Cucumber Salad with Sour Cream
~ Fresh and simple garden salad
~ A variety of crunchy fresh bread, and soft bread rolls
~ 3-4 sauces for the fresh seafood like homemade mayonnaise, seafood cocktail sauce, honey mustard or chilli plum sauce.

Desserts
~ Hot Cross Bun Ice Cream served simply in waffle cones
~ Basque Burnt Cheesecake
~ Easter Chocolate Mud Cupcakes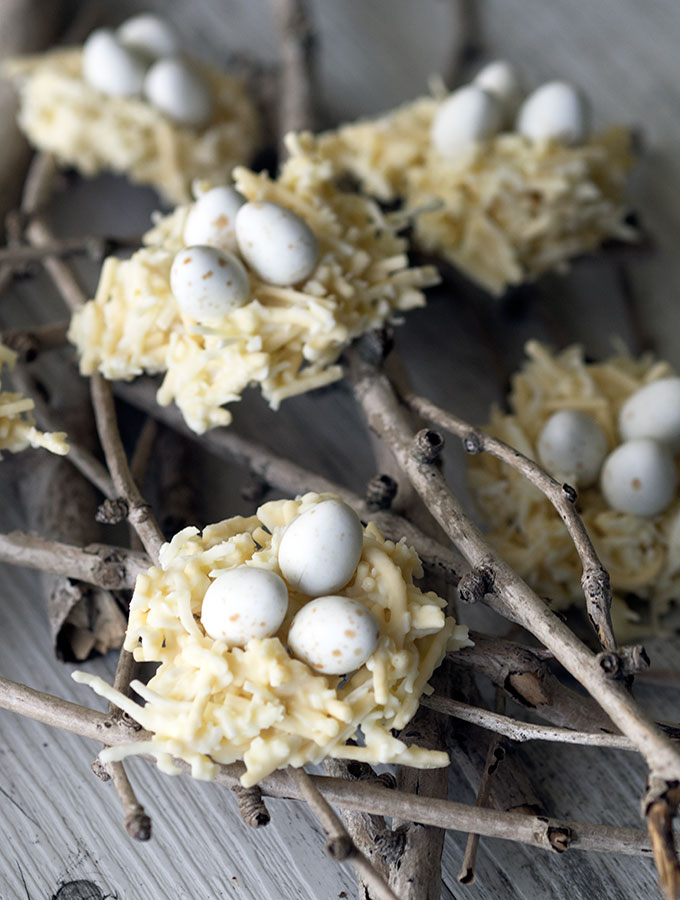 Menu 4 - Easy Easter Dinner
An easy Easter dinner menu for friends and family. Filled with simple but delicious ideas to form a smorgasbord or a sit down family style dinner. All suggestions are for minimal effort on the day.

To Start
~ Pork, Duck, Fig Terrine (can be made a couple of days ahead)
~ Selection of cold meats and cheese
~ Crudite Platter

Mains
~ An Old Fashioned Glazed Ham
~ BBQ Rainbow Trout
~ Good quality BBQ/Rotisserie Chicken cut into portions
~ Zucchini Slice (made the day before)

Sides
~ Tomato, Mozzarella, Basil Salad
~ Green Garden Salad
~ Hawaiian Macaroni Salad

Desserts
~ Easter Chocolate Freckles (make days ahead)
~ Easter Egg Nests (make ahead)
~ Chocolate Cheesecake Crackle Pie (make ahead)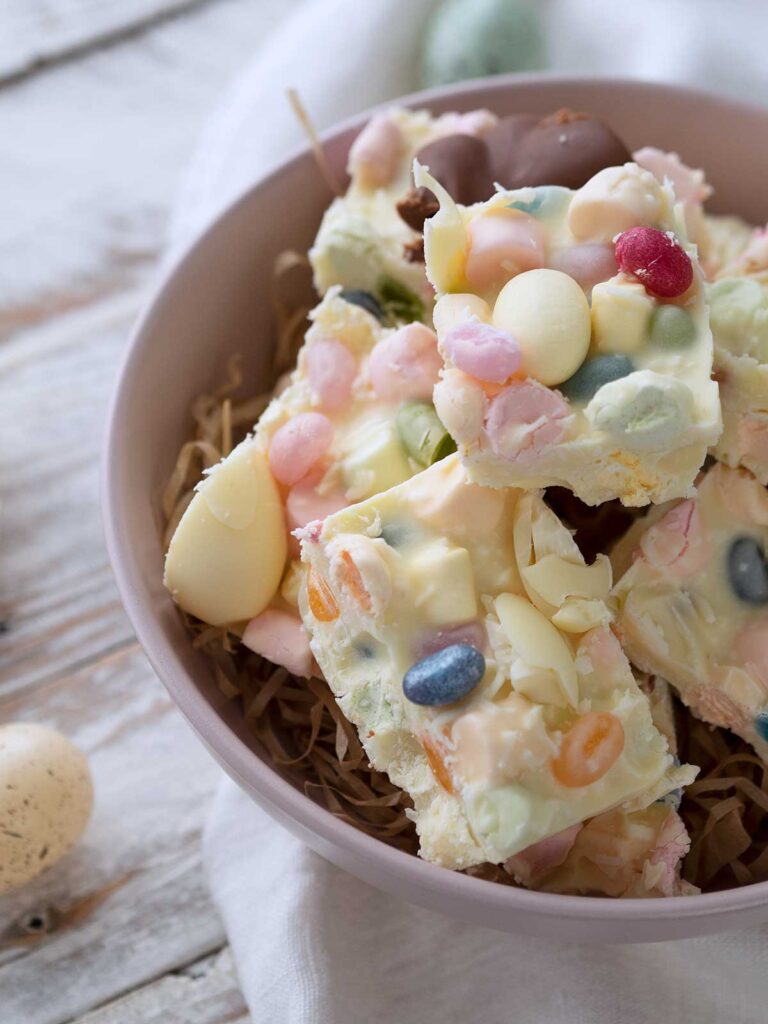 Printable Recipe
Our Easter Dinner Ideas Menus were originally published on 13th April 2022 and is updated every year with new recipes and ideas.